EarthCam®, a provider of webcam technology and services, has announced new full-frame webcams which increase resolution by 154% over previous versions, realizing more artistic and commercial possibilities for entertainment, construction, and security applications. This announcement builds on the success of EarthCam's GigapixelCam X80, which was launched in May.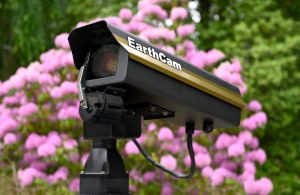 EarthCam is expanding its close collaboration with Sony Electronics, utilizing Sony's Alpha cameras as key image creation components for the company's time-lapse webcams. The full-frame 61 megapixel sensor in the Alpha 7R IV allows the EarthCam webcams to capture an extraordinary level of detail and resolution. The new cameras added to EarthCam's time-lapse line include the ultra-wide angle 61 MegapixelCam and the 61 MegapixelCam Robotic, which adds a precision 360° pan/tilt base. Both cameras provide live video streaming for real-time progress monitoring, and feature exceptional resolution to provide a new level of detail for cost-effective time-lapse marketing. Other unique advantages of generating twice as much visual data are realized in the science of artificial intelligence. Higher resolution increases the accuracy of analytics offering clear benefits in driving productivity and providing a safer, more secure jobsite.
Additionally, both new cameras feature RAW format imaging technology, which is a prerequisite for outstanding time-lapse imagery. RAW images contain 6,300% more levels of brightness than standard JPEG photos, allowing more adjustment without sacrificing image quality.