Tony Ellison has joined PABCO® Roofing Products as the new plant manager, bringing with him eight years of valuable manufacturing experience and degrees in IT and telecommunications networking. His extensive background and passion for developing people processes and cultivating a strong company culture will undoubtedly propel the team to new heights. With an additional 14 years in IT, project management, and a military background in the Air Force, Ellison's skills will contribute to the team's success and drive growth for PABCO Roofing Products.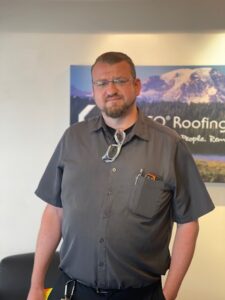 "Ellison's expertise and leadership will play a pivotal role in improving our product offerings and driving the company towards greater success," shared Dave Randolph, director of manufacturing, PABCO Roofing Products.
PABCO's mission is to offer the products and capabilities of a national manufacturer, the care and service of a small business, and a fierce commitment to building relationships. Since 1984, PABCO has been creating best-in-class products and providing effective solutions for its customers. The company offers a full range of premium products with the personalized service of a trusted local business.