The Tile Council of North America (TCNA) has announced Bill Griese as the TCNA deputy executive director. In this new capacity, Griese has an expanded role in overseeing operations and representing TCNA in internal and external industry matters.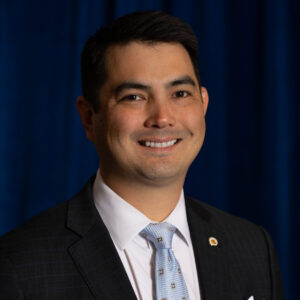 "Recognizing that our organization's activities and influence have significantly grown, we are poised to benefit from expanded leadership," said Eric Astrachan, TCNA executive director. "Our lab continues to add testing services for different kinds of products; industry standardization needs are growing; marketing and sustainability issues have never been more complex or urgent; and we continue to represent our members in regulatory, legislative, trade, and environmental matters. Additional executive leadership provided by Griese helps guide our staff and our organization in this continued growth."
Since 2015, Griese has served as TCNA director of standards development and sustainability initiatives. In this role, he has been responsible for TCNA's key technical efforts. Additionally, Griese has been responsible for envisioning and executing TCNA's sustainability strategy on behalf of its members and the greater North American tile industry. He formed TCNA's Green Initiative and spearheaded efforts to develop Green Squared, the world's first multi-attribute sustainability standard for ceramic tiles and installation materials.
"Over his 18-year career thus far, Griese has developed technical acuity, leadership, and diplomatic acumen," Astrachan continued. "Through his expanded role as deputy executive director, and with the support of the rest of our staff, his unique skill set will help propel TCNA members and the industry forward."
The TCNA is a trade association representing manufacturers of ceramic tile, tile installation materials, tile equipment, raw materials, and other tile-related products. Established in 1945 as the Tile Council of America, it became the TCNA in 2005, reflecting its membership expansion to all of North America.
The TCNA is recognized for its leadership role in facilitating the development of North American and international industry quality standards to benefit tile consumers. Additionally, the TCNA regularly conducts independent research and product testing; works with regulatory, trade, and other government agencies; and publishes installation guidelines, tile standards, economic reports, and promotional literature.