OMG® Roofing Products' three most popular retrofit roof drains, Hercules®, Hercules Plus, and SpeedTite®, have all been certified to conform with ASME 112.6.4 and CSA-B79-08 standards. As such, these drains now meet both the International Plumbing Code (IPC) and the Uniform Plumbing Code (UPC) requirements for use in reroofing applications in the United States and in Canada.
All sizes, which include 3", 4", 5", and 6", and most variations of the three retrofit drains, including various strainer domes, as well as TPO and PVC coated flange versions for direct membrane attachment, have met the standards. The certification was completed by QAI Laboratories in 2020, an independent testing, inspection, and certification organization that serves the building industry.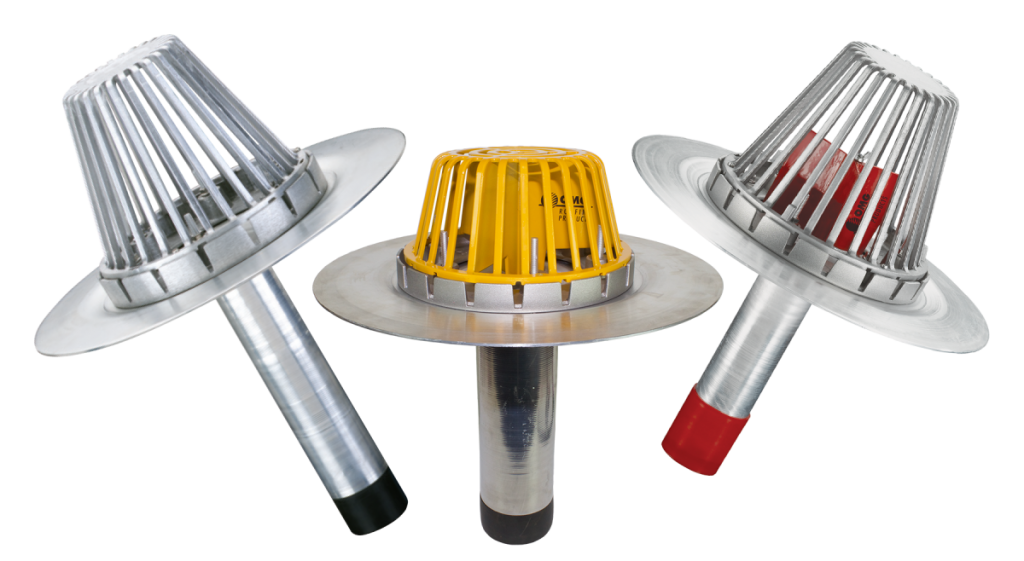 This standard, developed by the American Society of Mechanical Engineers, establishes minimum design requirements for roof drains, which convey rainwater from the roof area of building structures. The standard includes several topics including definitions, nomenclature, connection and outlet types, dome or grate-free area, top loading classifications, materials, and accessories.
This is the Canadian Standards Association standard for commercial and residential drains and cleanouts, which supersedes all other code requirements in Canada. The standard provides requirements for a wide assortment of drain types including, area, balcony, deck, and roof drains among others. Like the ASME standard, CAS B79-08 addresses materials, connection design requirements, fasteners, seals, as well as markings.