Contractor Marketing: eBooks
Great Content Option for Your Customers
by Heidi J. Ellsworth, owner, HJE Consulting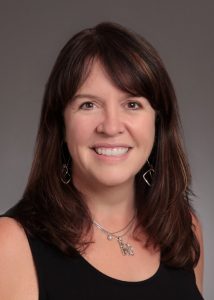 (Editor's Note: Heidi J. Ellsworth, a graduate of the University of Portland, has been working in the roofing industry since 1993. Having held positions with EagleView® Technology Corporation, Carlisle® Construction Materials, Eco-Star™, and Malarkey Roofing Products®, Ellsworth is now the founder of the roofing-focused marketing firm, HJE Consulting Group. She is also the author of Sales and Marketing for Roofing Contractors, a guide for small businesses in the roofing industry.)
As you are looking for new ways to market your roofing company in the digital world, it continues to be true that good content is the most important marketing tool you can have. There are many different options for creating content, including articles, podcasts, video, and eBooks.
Thinking like your customer is key to creating great content. What do they need to know to make a good decision for the services they are looking for? If you think about the discussions, you have had with them you can usually develop a list of what they are looking to understand in order to make knowledgeable decisions. To create eBooks, you can use these steps to get started.
Develop a list of questions that your customers are asking and then put those questions into a format that has five to ten steps to answer that question. Creating an eBook that is not pertinent to their business is not useful to anyone, so it needs to address their concerns and questions.
Work with your sales team to understand the correct answers to the questions. By providing step-by-step solutions for your customers to solve their roofing problems, you are able to position your company as the authority and/or thought leader.
You will need to write up the answers to the questions, ideally in a bullet point or numerical order that makes it simple for them to read and understand. If you do not have an accomplished writer in your company, it is easy to work with marketing firms or even distribution and manufacturers to get help with the writing. Look for marketing/writing professionals that are familiar with roofing. That is always important for any marketing initiative.
Consumers are attracted to visually appealing pieces. According to LearnHub, "one of the biggest advantages eBooks have over white papers is they're much easier on the eyes. Instead of overwhelming readers with long, dense paragraphs, eBooks complement written content with plenty of visuals." Ideally you can share photos from jobs, graphs, charts, and any statistics that will help answer the questions.
When designing, be sure that the graphic designer keeps a simple font scheme and uses it consistently. Be sure to provide plenty of white space with paragraph breaks, bullets, and subheadings. When possible, provide linked table of contents to make it effortless for readers to find exactly what they're looking for and any linked content should stay in the document or go back to your website.
Once the eBook is complete, it is important to distribute it widely. It is something that should be used in your marketing and sales efforts with current customers and it is also a great lead generation tool for new customers. By having the eBook on your site with a form, you can ask potential customers to fill out the form to get the eBook. This is a great opportunity to generate leads for your sales team. This is why content is so important. If they do not care about the topic, they will not fill out a form.
When placing the eBook on your website, you can use a landing page or create a page on the website. Landing pages are popular since it is a page totally dedicated to the eBook and it entices potential customers to fill out the form, converting them to a lead. LearnHub notes, "It should summarize all the valuable content found in your eBook, as well as give visitors a sneak peek inside with a few screenshots. Focus on one goal and one goal only: get people to download the eBook." A landing page should have all navigation menus, sidebars, flashy animations, and anything else that might distract from your single goal of them filling out the form removed.
Those who are new to this type of digital marketing should ask their current website company and/or a marketing consultant or agency for help getting started. If you are currently not working with a marketing group and want to start incorporating this type of marketing, look for companies that understand roofing. To find these types of companies, reach out to your roofing associations and networks for referrals. That is where you will not only be able to get referrals but also reviews so that you get the right marketing help for your business.