In response to strong customer demand across the United States, TAMKO® Building Products LLC has expanded both the color options and the distribution area for its popular new Heritage Proline Titan XT™ line of Premium Architectural Shingles to make it available to more customers than ever. After launching the new performance-based shingle in the Midwest and Northeast in March 2021, Titan XT shingles have received critical acclaim and rave reviews from roofing contractors and distributors alike and demand for the shingle has driven multiple expansions of both color options and distribution states.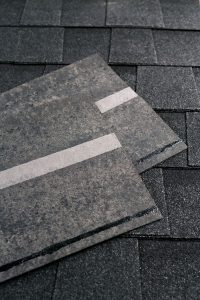 Titan XT shingles are available in ten beautiful colors at each of the TAMKO manufacturing facilities where the shingle is produced. The color lineup includes a wide variety of hues, from light to dark, including TAMKO's most popular shingle colors nationwide, and several of TAMKO's popular America's Natural Colors line of high-contrast color blends. Available color blends for Titan XT shingles include aged wood, black walnut, mountain slate, natural timber, Olde English pewter, rustic black, rustic brown, rustic hickory, rustic slate, thunderstorm grey, and weathered wood.
Titan XT's distribution area has grown from its initial launch states in the Midwest and Northeast, to now represent all TAMKO sales districts across the continental United States. Titan XT shingles are available through distributors and dealers across the nation. Contractors and homeowners can locate a distributor with Titan XT near them thanks to recently enhanced features on the TAMKO website's locate-a-dealer tool.
TAMKO Building Products LLC is an independent manufacturer of residential and commercial roofing products, waterproofing, cements, and coatings. Since 1944, the TAMKO story has been one of innovation, quality, and long-standing customer relationships.