Tile Talk: The Right Path
Addressing the Four Most Challenging Roofing Industry Issues
by Richard K. Olson, president & technical director, Tile Roofing Industry Alliance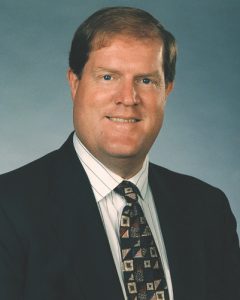 (Editor's Note: Richard K. Olson is president and technical director for the Tile Roofing Industry Alliance. The association represents industry professionals involved in the manufacturing and installation of concrete and clay tile roofs in the United States and Canada, and works with national, state, and local building officials to develop installation techniques, codes, and standards for better roofing systems. Olson can be reached at rolson@tileroofing.org.)
Roofing professionals are all facing increased challenges as we navigate the recent spike in COVID-19 outbreaks and try to keep our businesses afloat. With states and local jurisdictions again faced with balancing healthcare capacity issues and the need to keep their economies steady, we are unsure of the correct path we should take moving forward.
The industry continues to communicate with customers and manufacturers on the ongoing challenges in the roofing market. For steep-slope markets, this seems to continue to fall within four basic areas, including reliable and trained workforce, material availability, market understanding, and knowledgeable estimating. So how can we address some of these issues?
There is no question that all businesses are faced with the lack of ability to recruit, train, and retain a reliable workforce. As current unemployment subsidies continue, they reduce the overall pool of available workers. Construction as a category does not tend to attract the under-employed, different from unemployed, in trying to recruit from other industries. This creates the targeting of another contractor's employees to meet our needs. We continue to see the expansion of the transient workforce in the market today. In response, roofing contractors are showing an increased reluctance to spend significant time and financial investment in training if their employee will be moving to the next opportunity. Roofing professionals need to be creative in how to address the work/life balance, which may require greater communication with employees.
The global impact of COVID-19 continues to delay manufacturing of components for the roofing community. The shortage is not just centered on the actual products, accessories, and materials, but includes the machinery, spare parts, and electronic components to make them. Freight via any method is becoming expensive and very hard to arrange. Offshore materials have seen significant delays in getting made and shipped to the United States. Fuel shortages for trucking and airfreight are driving the costs and delivery timetables.
Roofing professionals need to have a greater understanding of our markets. Each market has unique challenges from available workforce, products, and code requirements that need to be understood. We are seeing a transient workforce and business operations that are migrating to where the builders are developing new markets and projects. Understanding how to recruit a workforce and identify and secure product supplies is crucial to the success in these ventures. The success we see as an industry comes from those companies that are able to adapt to new market needs and create custom, or innovative, projects that draw the consumer to the table.
Roofing professionals need to constantly review and revise existing estimating practices. Understanding the competition in each market can help educate us to better estimate work and provide a greater litmus test for the costs we need to cover. Underestimating our ability to control labor and material costs can result in significant financial losses on a project. With the new electronic programs and apps that can assist in material identification, you can narrow the specific list and have some reliability to your material needs. By working with the local manufacturer or distributor, you can better identify your flow of materials for labor considerations. Reviewing local codes and best practices can help improve the accuracies of estimating. The expensive lack-of-knowledge call backs on a project can negate any profit you might see.
This issue of Western Roofing will come out as part of the Western States Roofing Contractors Association Western Roofing Expo, held September 21-23, 2021, in Las Vegas, Nevada. This is a great opportunity for all roofing professionals to attend and connect with their peers, material manufacturers, specifiers, and code officials to better understand the trends and challenges facing our industry. For industry associations, it is a time to connect with you the roofing professionals on your needs, concerns, and where we can help support you in your journey.