A Friendly Chat with Rob Winkle, the Next WSRCA President
by Marc Dodson, editor
Rob Winkle is about to step into the role as the 46th president of the Western States Roofing Contractors Association (WSRCA). A dedicated contractor member and officer on the Board of Directors, Winkle plans to carry on with the success that his predecessors have achieved. Over the past two years he has served as the WSRCA's senior vice president and treasurer, and he has been a contributing factor in the association's recent success with growing membership and increasing member benefits. Winkle will take the torch from current president Leo Ibarra and continue to focus on membership, education, and industry alliances.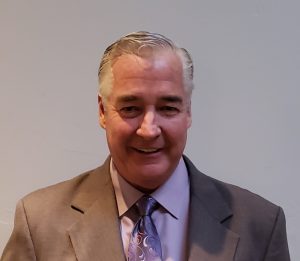 Rob has a long and diverse relationship with the roofing industry, having started in the trade over 40 years ago with his twin brother, Ron. The two started working for their older brother Richard, who was working as a roofing contractor in Palm Springs, California. Rob started his full-time career in roofing in 1982. Six years ago, the duo started their current company, Roof Asset Management, Inc., in Thousand Palms, California. Roof Asset Management Inc. maintains approximately 50 employees. Richard Winkle still operates R. D. Winkle Roofing and Solar Co. in the Coachella Valley.
Roof Asset Management's clients include homeowners associations, commercial management companies, as well as residential. Roofing in a desert climate certainly has its challenges. Materials react differently than in other areas, and the labor force must climatize to the extreme temperatures. Safety is the number one concern for Roof Asset Management, and emphasis on training is key.
Western Roofing (WR): What are the main problems on the job that you encounter regularly?
Winkle: There's always a problem with the heat of the summer. Production goes down and the crews need to take many breaks.
WR: How has the COVID-19 pandemic affected your business?
Winkle: With the huge increases in material costs and scarcity of products, as well as ongoing labor shortages, it's taken a toll on our business. I think this is a similar story to many roofing contractors in the West and around the country.
WR: Has the COVID-19 pandemic taught you anything about how you want to run your business in the future?
Winkle: We've picked up some new clauses for our contracts that help us with legal issues such as price increases. We've learned how to be more agile and how to adapt with the ever-changing restrictions and recommendations on how to keep our personnel and customers safe. The only thing that's been constant is that everything is always changing.
WR: How has the WSRCA supported its members during this crisis?
Winkle: The WSRCA has done a great job of keeping its contractors informed through webinars, legal consultations, and emails. The value of a WSRCA membership has increased during the COVID-19 pandemic because contractors are able to get the critical information they need about the industry.
WR: Do you think the COVID-19 pandemic has changed the roofing industry permanently?
Winkle: I think the roofing industry as a whole has learned that unknown circumstances and events occur and there is a need to adapt and change how we conduct our daily business.
WR: What are your plans for the future?
Winkle: As for our business goals, we might open a couple more shops. We're probably as big as we want to be right now in the desert. We strive to remain busy so that our employees can rely on us for steady work.
WR: Is your family involved in the industry?
Winkle: My wife of 30 years has been very supportive of my roofing career, but she herself is in the resort industry. My son, Taylor, is the office manager, and Ron's wife, Michelle, does the company's accounting. My wonderful stepdaughter, Breanna is focusing on her growing family.
WR: Do you have any hobbies or activities?
Winkle: As a true desert resident, I love golf. It's practically a requirement.
WR: What makes the WSRCA unique?
Winkle: The members and all the people involved in the WSRCA are truly a family. From the board members to the staff, the organization as a whole is made up of people who truly care about the roofing industry and want to raise the bar. We have people who have risen up the ranks to become president, then when their term is over they continue to serve in other capacities. That shows how much WSRCA members and officers care about the organization and the industry. There are very few organizations that have people who have moved through the top leadership and have come back to mentor and serve with no prize in the end. They are simply serving from their heart.
WR: What problems or concerns are we facing in the West that are unique to this part of the country?
Winkle: The biggest challenge for me, personally, is California's legislation. While that's unique to California, it takes up a large part of the West, and often the regulations work their way to other states. The EPA's legislation on materials is constantly changing. For contractors, not being chemists and scientists, we have to believe that the manufacturers are sending us products that are going to perform. With more and more legislation, it is becoming harder for the manufacturers. It changes the way they make their products, and in turn changes the way we have to install them. Roofing contractors have to stay up to date on evolving regulations and changes.
WR: Does the WSRCA have any new resources for its members?
Winkle: Trent Cotney, our new legal advisor, is one of the greatest assets the WSRCA has ever received. All of his time is pro bono, and he gives without question. He comes from a roofing construction background and he truly cares about this industry. I cannot say enough about what he has brought to the table on behalf of the WSRCA. He is all in and we are so grateful for him and his team. Kenneth Klein, our new technical advisor from Simpson Gumpertz & Heger, is another wonderful asset. They have a very large operation, including waterproofing engineers, their own laboratories, structural engineers, and much more. Klein has showed a willingness to share his information with our members, and we're excited to move forward with him.
WR: What can the WSRCA do to help the roofing contractor improve their business?
Winkle: The Industry Issues Committee is going to focus more on things that directly affect our members, such as legislation and business development. The WSRCA is changing from focusing on industry issues on the technical side and instead looking more into issues that directly relate to the bottom line of our members.
WR: Is your company experiencing a labor shortage or lack of properly trained personnel?
Winkle: The WSRCA constantly hears about this from our members, but my business isn't a good gauge to measure the ongoing issue. We have been fortunate to have employees that we've been able to hold on to, and we are seeing an increase in the number of contractors in our area.
WR: How is the current economy affecting the WSRCA?
Winkle: I think all associations over the past several years have been affected by the economy, but I do think the WSRCA is an outlier in the fact that we continue to grow. We are not increasing at the rate that I'd like to see, but I believe our member benefits are so great that we just need to get the word out to contractors and we will continue to expand.
WR: What is the toughest problem the WSRCA faces as an association?
Winkle: The WSRCA is always evolving, and in the 14 years I've been involved with the association, it has been an evolution of improving member benefits. The toughest problem is messaging. It is difficult at times to get the information to the members on all of the benefits that are available to them.
WR: What are some problems facing the Western roofing contractor today?
Winkle: Legislation, regulations, insurance, and labor seem to be the things that are the toughest on contractors. It's always a moving target.
WR: How is the WSRCA helping Western roofing contractors handle government regulations and OSHA enforcements?
Winkle: The WSRCA puts out a lot of bulletins, thanks to Craig Brightup. In addition, Trent Cotney and his team are constantly updating and issuing information regarding these topics.
WR: What does the WSRCA have to offer the roofing industry and roofing contractors?
Winkle: The list is so long. The WSRCA is the premier supplier of technical support, documents, and bulletins. The legal advice with Cotney Construction Law is a tremendous benefit that most contractors probably don't realize is at their disposal. The WSRCA staff is readily available to guide contractors on just about any issue or topic, which includes our vast library of articles and bulletins. There is also a wide variety of drawings and specifications that members can take advantage of.
WR: What does the WSRCA offer that other local, regional, and national associations can't?
Winkle: I belong to some local organizations, and they do a great job on a local level. But, what the WSRCA brings in totality is one of the premier places to get cutting-edge information from technical advisors and material manufacturers that you just can't get on a local level.
WR: Why did you join the WSRCA?
Winkle: In the beginning, I joined the WSRCA to nurture growth in myself and be a part of the industry. However, my views have changed through the years. I originally thought I'd be giving something to the organization, but I have truly received more from the WSRCA than I ever could have imagined.
WR: As the new president, what are your immediate goals?
Winkle: I don't have any lofty goals to make significant changes. Instead, I hope to carry on what those before me have started. Ibarra has put some things in place that he took from Tom Asbury, and my goal is to take the ball and keep moving it in the right direction. We all have the same goals, even though we might have different ideas on how to get there. With the WSRCA, most everyone involved has risen up in the industry in the same direction. Even when we have diversity, we're all trying to get to the same place.
WR: What are your long-term goals?
Winkle: There are quite a few irons in the fire right now, and during my term I'd like to see those things come to fruition. One thing I'd like to focus on is the transition to our new technical advisor.
WR: How is the Western Roofing Expo shaping up for September?
Winkle: The Expo is looking pretty good for September. We have had a tremendous amount of support from our membership as well as from the exhibitors. We will have significant safety measures in place, such as masks, physical distancing, hand washing and sanitizing stations, screening questionnaires, and the Mirage is providing in-room COVID-19 testing.
WR: Can you give any details about this year's Davis Memorial Scholarship?
Winkle: This year we will award a number of scholarships valued at $5,000 each. It's amazing, and it couldn't happen without the generous support of the people who donate to the Davis Memorial Foundation. The folks who serve on the committee are tirelessly working to give out these scholarships. The applicants are so impressive and well deserving of the scholarships.
WR: Any other comments?
Winkle: I am honored to be serving as the next president of this wonderful association.