Editor's Notes: The WRE is Back
The Western Roofing Expo Makes a Return to Las Vegas, Nevada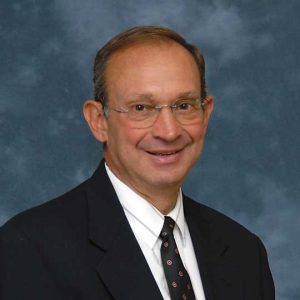 It's big. It's back. And this time, it's personal. It's The Revenge of the Western Roofing Expo (WRE). Yes, after a two-year hiatus, you'll once again be able to experience that thrilling feeling you've missed for so long. You'll laugh. You'll cheer. You'll cry. You'll wet your pants with excitement. You'll experience a roller coaster of emotions. With a cast of thousands, a cost of millions, years in the making, and in living 3-D, the WRE will once again enchant audiences worldwide with its triumphant return to Las Vegas, Nevada.
What? A little too much hype? Did I go overboard? Yeah, probably. During this pause in the association's convention activity, Leo Ibarra has broken the all-time record for longest serving WSRCA president with two years and three months under his belt. The same goes for Rob Winkle as senior vice president, patiently standing behind the curtain waiting for his name to be called so he can come out and take center stage as the new WSRCA president. Such is association life during the pandemic.
While all this was going on, problems in the roofing industry continued to compound as usual. In addition to concerns about labor shortages, contractors have watched prices of roofing materials continue to soar. Submitting a bid today for a job that's months down the road is a roll of the dice. If you use current material prices, you can virtually guarantee that you'll experience serious financial hardship when hard material costs are included. Obviously, most contractors have built-in contract clauses protecting themselves from these outrageous material price increases, as well as other variables beyond their control.
The vast majority of press releases we receive from the Associated General Contractors (AGC) now focus on the availability and rising costs of construction materials. This is a shift from the previous number-one topic of labor shortages. While labor woes haven't gone by the wayside, they've definitely taken a back seat in the past few months.
Recently, alert reader Scott Fairchild sent us the accompanying photo of a sheet of plywood selling for $100 at a local hardware store. True, this is for premium grade 19/32" ACX plywood, but $100 for a 4×8 sheet? You've got to be kidding me. Unfortunately, there seems to be no end in sight as prices continue to rise.
One of the major benefits from attending any convention is the camaraderie and interaction with your peers. What are they doing? What are their successes and problems? How would they handle similar situations to yours? Most will gladly share information about what they have learned or how they are handling issues in their area.
Talking directly to the manufacturers can also offer valuable insight into which direction the market is headed. New materials, products, methods, or equipment can make your business run more efficiently and profitably. The manufacturers and suppliers will be out in force on the WRE exhibit floor.
The seminars at WRE this year are designed to help you navigate the waters ahead and keep your business on course. Everything from current political and legal issues, to contract clauses, to safety, to proper wind design will be addressed in the seminars.
So, is COVID-19 winding down or resurging? I don't know, and I'm not sure anybody else does either. By the time you read this, I'm sure the situation will have changed again, one way or the other. Meanwhile, life and roofing marches on. We've put our life on hold for too long. Whatever happens, I'll be in Las Vegas at the WRE September 21-23, 2021. I'll see you there.

Marc Dodson
editor