Contractor Marketing: The Next Generation of Roofing
Connect With Technology & Services to Position Your Company For Success
by Heidi J. Ellsworth, owner, HJE Consulting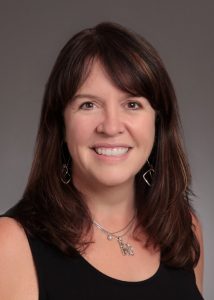 (Editor's Note: Heidi J. Ellsworth, a graduate of the University of Portland, has been working in the roofing industry since 1993. Having held positions with EagleView® Technology Corporation, Carlisle® Construction Materials, Eco-Star™, and Malarkey Roofing Products®, Ellsworth is now the founder of the roofing-focused marketing firm, HJE Consulting Group. She is also the author of Sales and Marketing for Roofing Contractors, a guide for small businesses in the roofing industry.)
With the 2021 Western Roofing Expo this month, it is a good time to think about connecting and understanding the next generation of roofing professionals and customers. The show is a great time to connect with technology and services that will help position your company for this new generation.
As we look at the millennial and soon to be Gen Z homeowners, roofing companies and sales teams need to take the time to understand what is important to this next generation and understand what the next roofing sales pitch should or shouldn't be? Looking at these new homeowners, it needs to be more about helping than sales.
According to a Pew Research Center analysis of United States Census Bureau data, 35% of the American labor force is millennials, making them the largest generation in the labor force. As of second quarter of 2019, 36.4% of homeowners were 35 years and younger, which is 8%-9% lower than previous generations' homeownership rates at ages 25-34.
According to HomeAdvisor reports, millennials are more likely than any other generation to remodel their homes. With challenges of student debt, getting married later, and overall economic pressures, this next generation is looking at buying older homes in need of repair in order to afford homeownership. They are looking for not just a service to reroof the home, but for a longer relationship that is based on respect, education, and equality.
Studies of both millennials and Gen Z, which are just now graduating from college, show that they want to work with companies that are focused on equality and cause. In fact, in a study by Door of Clubs they found that the number one cause that Gen Z wants to see their employers support is equality, with women being more likely than men to choose that as their top cause. This means that roofing contractors need to look at heightened diversity in gender, age, and race in their company and especially in sales and marketing. Salespeople must break age-old stereotypes of what they think these young homeowners may want, simply based on how they look.
Millennials and Gen Z, which is the most racially diverse generation in America, are looking at their communities differently. Classes in unconscious bias, along with research into understanding a younger audience, will be critical for future sales success. By creating a roofing sales pitch that is more informational and educational, you are helping young homeowners understand the importance of choosing products that will protect their family. It may also mean more inspections and more time to connect with potential customers.
In fact, with millennials taking a lead on buying homes in need of repair over buying new homes, it will be evident that they are looking for more than a quick solution. They are looking for salespeople and companies that understand how they communicate using technology and they want to have the tools and time to make a good decision. This means the use of technology visualizers and education materials will only become more important. Also, be sure it is in the language of the customer.
Finally, be sure to be transparent and understand what matters to the buyers. Whether it is environmentally sustainable building products or possibly diversifying company ownership, the buyers of tomorrow will be looking at your company, products, and causes. Be sure that your culture is aligned in a way that builds a long-term relationship so that you are the first call for more than just their starter home.
Take the chance at the Western Roofing Expo to attend events like the National Women in Roofing reception, Davis Memorial Foundation auction, and the great educational and exhibit floor offerings. It can help your team learn what is happening in regards to diversity and the next generation, which will be critical to the future growth of your company.