Tool Review: Sub-Compact Kit
Cordless, Brushless Impact & Drill Driver Kit from Metabo HPT
by Ali Turner, editorial & multimedia manager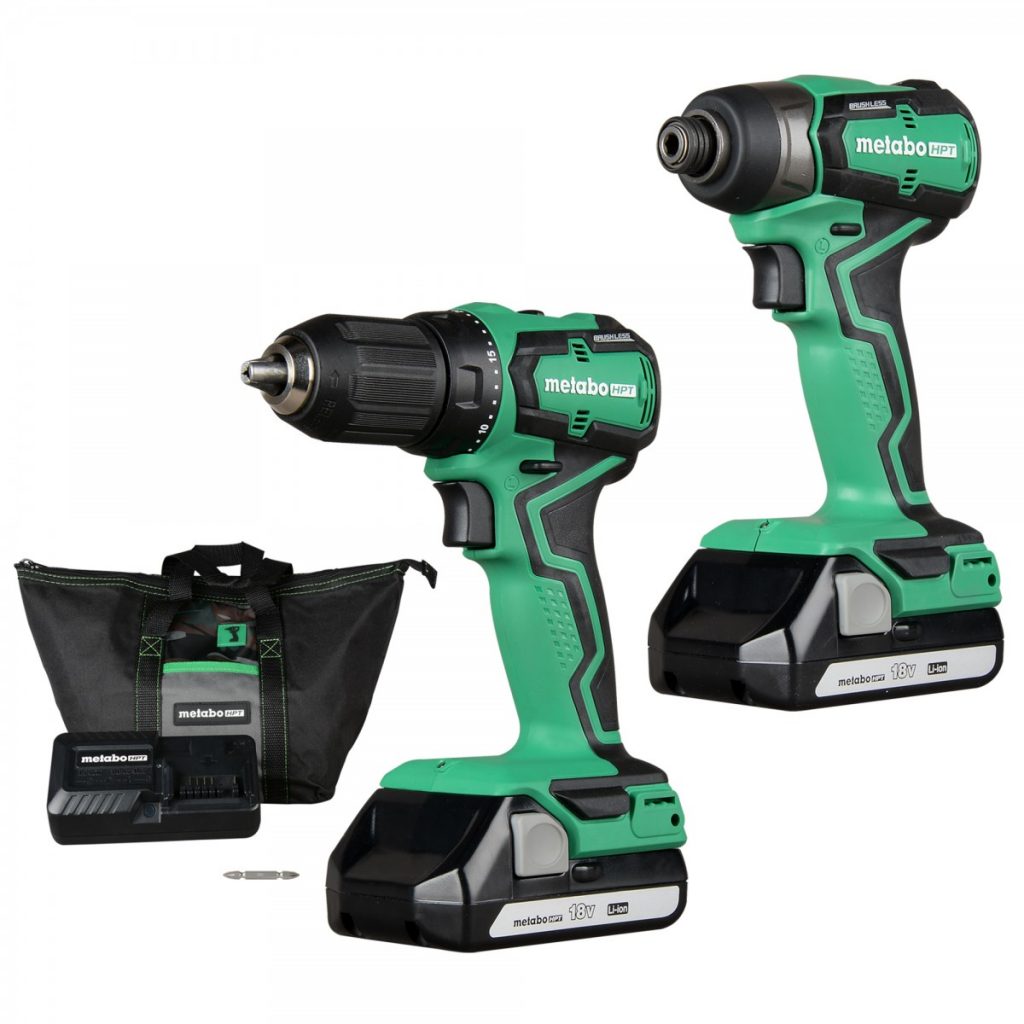 Cordless power tools are not only here to stay, they've become the standard for a variety of professions, including roofing. With the constant influx of new cordless products to the market, power tool manufacturers have really had to step up to the plate to offer competitive, innovative products. Metabo HPT, a provider of durable power tools and an expert in tool technology, has recently added a new drill driver and impact driver combo kit to its lineup. The DDX Sub-Compact Combo Kit includes the DS18DDX Sub-Compact Driver Drill and WH18DDX Sub-Compact Impact Driver, two 18V 1.5Ah batteries, a charger, a #2 Phillips bit, and a carrying bag. Metabo HPT, which some contractors may remember as part of the Hitachi brand until a few years ago, has been making great strides in advancing cordless technology for construction professionals.
This tool kit is part of the Metabo HPT line of ultra-capable cordless power tools, offering a lightweight, compact design at a great value. These powerful tools have a shorter design to allow them to fit into tight spaces, as well as a lightweight and compact profile for maximum portability. The brushless motor provides an enhanced performance and extends the overall life of the tool.
The 6.2" drill driver weighs only 1.9 lbs., or 2.7 lbs. with the battery, and is ideal for a variety of applications, particularly precision drilling in tight spaces. The cordless drill driver, while compact, provides 485 in-lbs. of torque and up to 1,7000 rpm. The brushless motor allows for maximum runtime and dependable durability. The 18V drill driver employs 1/2" keyless ratcheting and 21 clutch settings, and includes an on-tool LED light and metal belt hook.
The brushless impact driver is ideal for many fastening applications, as it has an ultra-lightweight, sub-compact design. The tool is just over 5" from front to back and weighs only 1.8 lbs., or 2.6 lbs. with the battery. This powerhouse tool is engineered to tackle tough jobs in hard-to-reach spaces, and the ergonomic grip and center balance make it a more comfortable option, especially for prolonged use.
Our testing team tried out the DDX Sub-Compact Combo Kit on a few pieces of composite decking. Even at the tightest corners of our work space, the impact driver handled the application perfectly. The on-tool LED light illuminated the workspace, too, which helped improve our team's accuracy. The compact size and lightweight design definitely made for easier handling and portability, without sacrificing power.
Metabo HPT has used its expertise in the field of high-speed motor technology, precision processing, and electronic control to produce a durable, valuable combo kit for roofing professionals. The DDX Sub-Compact Combo Kit would make a wonderful addition to your toolbox, especially if you find yourself traveling from one jobsite to another frequently. If you're looking to streamline your cordless tool inventory, Metabo HPT might have exactly what you're looking for.