Tile Talk: Transitioning Your Business
Returning To Normal Will Look Different in 2021-2022
by Richard K. Olson, president & technical director, Tile Roofing Industry Alliance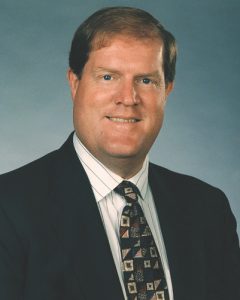 (Editor's Note: Richard K. Olson is president and technical director for the Tile Roofing Industry Alliance. The association represents industry professionals involved in the manufacturing and installation of concrete and clay tile roofs in the United States and Canada, and works with national, state, and local building officials to develop installation techniques, codes, and standards for better roofing systems. Olson can be reached at rolson@tileroofing.org.)
Many regions across the United States are now emerging from COVID-19 restrictions as vaccination rates approach 70%, as well as a sharp decline of new cases. While long awaited, the return to normal status will require roofing professionals to navigate a significantly different work environment. During COVID-19, our challenges focused on creating a safe workplace and finding ways to continue to find work in a rapidly changing market. Lockdowns and restrictions reduced our ability to create any efficiencies in operations, as the supply chain of basic materials almost ceased to exist. Roofing professionals will need to be vigilant in efforts to grow their business during these challenging times. What will be some of the challenges facing us for the balance of the year?
The current administration appears to be focused on the recovery of our economy. This will extend the financial assistance to those individuals impacted from COVID-19, challenging the roofing industry to attract employees back to our workforce. Industry trade associations are working in collaboration with building industry partners to pressure congress to increase our ability and options to get workers who can fill the huge demand that exists in our markets. The Tile Roofing Industry Alliance has reached out to the largest roofing contractors across the United States to gain vital feedback to pass on to legislative members and our collaborative partners validating our urgency for finding a solution. The H2B visa program has been one focus of our efforts as we look for new opportunities to find available workers.
The current COVID-19 subsidies for individuals are a serious deterrent to finding reliable applicants for most entry-level jobs. Another concern is the continued financial assistance which helps drive even greater increases in construction costs. We are already seeing a lack of affordable housing in many of our markets. The lack of current housing is driving a seller's market with buyers paying well over asking price as the new norm. Many consumers would rather buy existing homes at their inflated prices to avoid cost over-runs on new construction in residential markets. This lack of available housing will most likely continue well into 2022, as we are not seeing significant increases in new construction for the balance of 2021.
While lumber prices are starting to drop from the peak in May, they are still 300% higher than a year ago. This will continue to impact both the cost and availability of items such as roof sheathing, battens, fascia boards, and framing lumber that a roofing professional may use on a regular basis. Industry associations are seeing substitutions of alternative products in many product lines. We continue to caution the roofing professional to make sure they are installing code-approved products that will comply to the structural requirements. The American Plywood Association can be another resource when looking for sheathing that will provide the code required structural strength.
Roofing supply chains continue to struggle from stagnate factory production, sharp increases in raw materials, and a lack of freight systems to deliver materials. Inquiries across the country show increases in almost every component in a roofing system. For certain products, like foam adhesives and metal flashing, there has been a lack of raw material components, thus reducing the output of finished products making them hard to obtain even at a higher price. Roofing professionals will need to continue to work with the supply chain for material options that are code compliant, in quantities and timeframes we need.
Our transition back to normal will continue to see challenges from lack of workforce and materials. In addition, the transition to telework force appears to be part of our future and will need to be an open conversation. In the professional service sectors, we are seeing the requirement of allowing telework as a condition to return to work. The workforce has adjusted to being more flexible and with increased childcare, educational needs, and commute challenges, the ability to obtain a flexible work schedule may be critical as you expand and grow your business.