Contractor Marketing: Technology, Distributors, & Marketing
Incorporating the Processes of the Past with the Technology of the Future
by Heidi J. Ellsworth, owner, HJE Consulting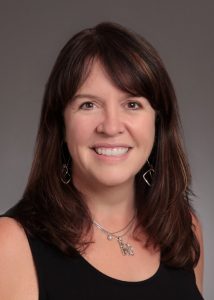 (Editor's Note: Heidi J. Ellsworth, a graduate of the University of Portland, has been working in the roofing industry since 1993. Having held positions with EagleView® Technology Corporation, Carlisle® Construction Materials, Eco-Star™, and Malarkey Roofing Products®, Ellsworth is now the founder of the roofing-focused marketing firm, HJE Consulting Group. She is also the author of Sales and Marketing for Roofing Contractors, a guide for small businesses in the roofing industry.)
In today's world, technology and the consumer are more important than ever. With COVID-19 and remote working, consumers are looking for roofing contractors who can provide information, communications, installations, and warranties easily online and digitally. Besides the ongoing need for online presence and search optimization, it is also more important than ever to start sharing how your roofing company is using technology to make the roofing process easier and faster. One of the new and exciting trends is the use of technology platforms from distributors.
In order to provide more successful roofing projects, whether commercial or residential, it all comes down to the processes that roofing companies put in place. For decades, there were set ways of estimating, production planning, material ordering, and accounts payable, but today, technology is changing those processes. Successful roofing contractors are working with roofing distributors to incorporate technologies like online ordering, delivery notifications, and online bill pay.
Roofing distributors are meeting the needs of roofing contractors with technology that incorporates the processes of the past with the technology of the future. From measuring the roof with aerial imagery or drones, to using those images and measurements for highly accurate estimating, contractors can now automate incredibly manual processes of the past into efficient processes of the future. These technologies are impressive and will differentiate a roofing business as you share these initiatives, technologies, and improved experience with customers.
One technology that is saving a huge amount of time and eliminating one of a roofing contractor's largest risks is online ordering and bill pay. Technology can now help contractors to order materials using aerial imagery to get exact measurements leading to precise estimating and a bill of material that automatically includes your distributor pricing turning into an online order. Then, job materials can be delivered to the site or picked up at a branch with notifications along the way. After and during the job, the accounting department can schedule future payments, access invoice and payment history, download billing information to business accounting software, and email notifications of new invoices and statements.
By implementing these services and processes, the finance department can focus on customers, collections, and improved profitability. In fact, as you are paying online with your roofing distributor, you may want to consider offering a similar service to your customers. This is an opportunity to truly automate not only accounts payable but also accounts receivable. There are a number of companies online who can offer payment cycle management solutions if they are not offered by your distributor. This can take the pain out of monthly and project payments, focusing the team on taking traditional manual tasks and providing automated solutions that seamlessly integrate with the roofing company's existing technology.
Technologies like online ordering, delivery notification, and bill pay are saving time and reducing risk while also reducing potential conflicts. Automated systems take the redundancy of entering numbers several times through the many steps of any process away. Enter it once, check your work, and let the automated process make it happen. Talk to your roofing distributor and ask about what technologies they can help you with.
Too often, contractors don't share these advancements with their customers. By showing them how easy it is to work with your company, you will be able to attract customers who are demanding the ease of use that technology provides. The next generation will look at companies that are not automated as antiquated, so share your technologies and automations with your customers on your website, social media, and in the sales process. They do care about the process, and they don't have time for a lot of back and forth. Use technology and automation to stand out from other companies.