Work Zone Cam, a provider of professional jobsite construction camera services, premiered its latest camera, which increases image resolution from 18 to 24 megapixels. The additional image detail helps track construction progress more accurately and results in higher resolution time-lapses for construction documentation. Work Zone Cam has been providing visual imagery to make jobsites more informative for more than ten years, and this new camera now offers the highest image quality in its category, along with live video burst, and full wireless 4G LTE connectivity.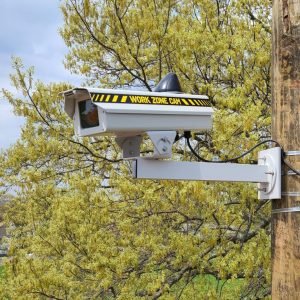 The extra image detail takes time-lapse movie documentation to the next-level, even for cost-conscious projects. Competitive cameras in this price category use much smaller, less light-sensitive image sensors, which deliver significantly less detail than the DSLR camera technology employed by Work Zone Cam.
An unlimited number of AI-edited time-lapse movies with music can be shared at any time during the project life cycle. These can be used to provide project updates to stakeholders and celebrate project milestones. A professionally edited, end-of-project time-lapse video is also provided. Additionally, Work Zone Cam Pro includes cross-platform Control Center 8 software from EarthCam® to manage all your cameras in one place via multi-project dashboards. This powerful software makes it easy to share milestones and promote progress daily, weekly, or monthly. Control Center 8 also integrates with many different construction management platforms, including Procore®, Infotech®, PlanGrid, and Autodesk® BIM 360.
Work Zone Cam is available for rent or purchase with all-inclusive service and support agreements. Solar power is also available, now with increased efficiency, allowing the use of new 200 W solar panels, making it a versatile system that can be installed in difficult locations.