Editor's Notes: Work Ethic
Coaxing People Back Into the Job Market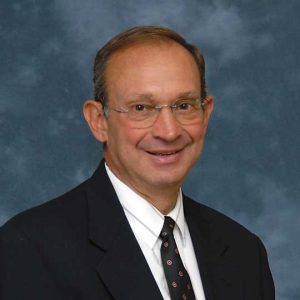 As I pen this missive, the daily number of reported new COVID-19 cases continues to drop dramatically across the nation. With the exception of public transportation, most federal and state regulations are no longer requiring businesses to ask their customers to don face masks anymore or restricting gathering sizes. People can once again dine inside at restaurants and group together for concerts, theaters, conventions, and more.
However, now there's a new problem, which is convincing people to go back to work. There's a large portion of the population that live paycheck to paycheck, and if they have money in their pockets today, they see no need to work tomorrow. Right now, people are flush with cash. They haven't been traveling, going to theaters, or out to eat. They've been sequestered at home for a year, many doing nothing but collecting and saving money. Now with pandemic restrictions lifting, everyone wants to party, and work is the furthest thing from their minds.
Many contractors have said that the government is their biggest competition for labor right now. With the combination of welfare, unemployment, and the stimulus COVID-19 checks from federal and local agencies, for some, many can make more money not working. The free government handouts have to stop.
This is not just affecting the construction market. Everyone is struggling to find workers. According to the National Federation of Independent Business, a record 44% of small businesses stated they could not find enough people to fill open positions. If you've eaten at a restaurant lately, you probably had to wait, even though there are empty tables. The reason was there are simply not enough servers to handle the demand. As a result of this labor shortage, starting wages have risen in all walks of life, which affects the cost of living. Inflation is making a dramatic comeback.
The Department of Labor recently reported that job openings in the United States topped eight million in March for the first time ever. The number of positions open now exceeds the all-time peak of 7.57 million set in November 2018. During the early stages of the pandemic, job openings had fallen to as low as 4.6 million.
In a prepared statement, President Biden has finally acknowledged that, "Some employers are having trouble filling jobs." However, when he was asked if all the COVID-19 stimulus checks coupled with the additional unemployment benefits were keeping some workers from seeking employment he stated, "No, nothing measurable."
Most business owners realize that the government solution to a problem of throwing money at it doesn't always work. As many roofing contractors continue to complain about not having enough people on the roof to work the jobs on hand, more and more people file for unemployment benefits. It's been said that when you pay someone not to work, that's exactly what they will do.
Even with the pandemic subsiding, people continue to work from home if they are able. These new home offices are driving the remodeling boom in the West. In this issue, we'll take a look at the burgeoning Western reroofing and roof maintenance market, as well as a preview of the upcoming International Roofing Expo®.

editor