Elk Track Town Homes in Beaver Creek, Colorado
by Kathy Ziprik, Ziprik Consulting
From Western Roofing Jan/Feb '10
Visit the famous resort area of Beaver Creek, Colorado and you'll feast on mountain views in every direction. Travel up one of the dozens of chair lifts toward the 148 skiing trails in the area and you'll also notice how perfectly the three villages of Bachelor Gulch, Arrowhead, and Beaver Creek are nestled at the base of Beaver Creek Mountain.
Atop each hotel, restaurant, and home in this mountainside retreat you'll see symmetry of roofing. Designed intentionally to create a cohesive community, structures throughout the Beaver Creek Village feature a specific blend of green, tan, and gray colors. The Elk Track Town Homes of Beaver Creek are no exception.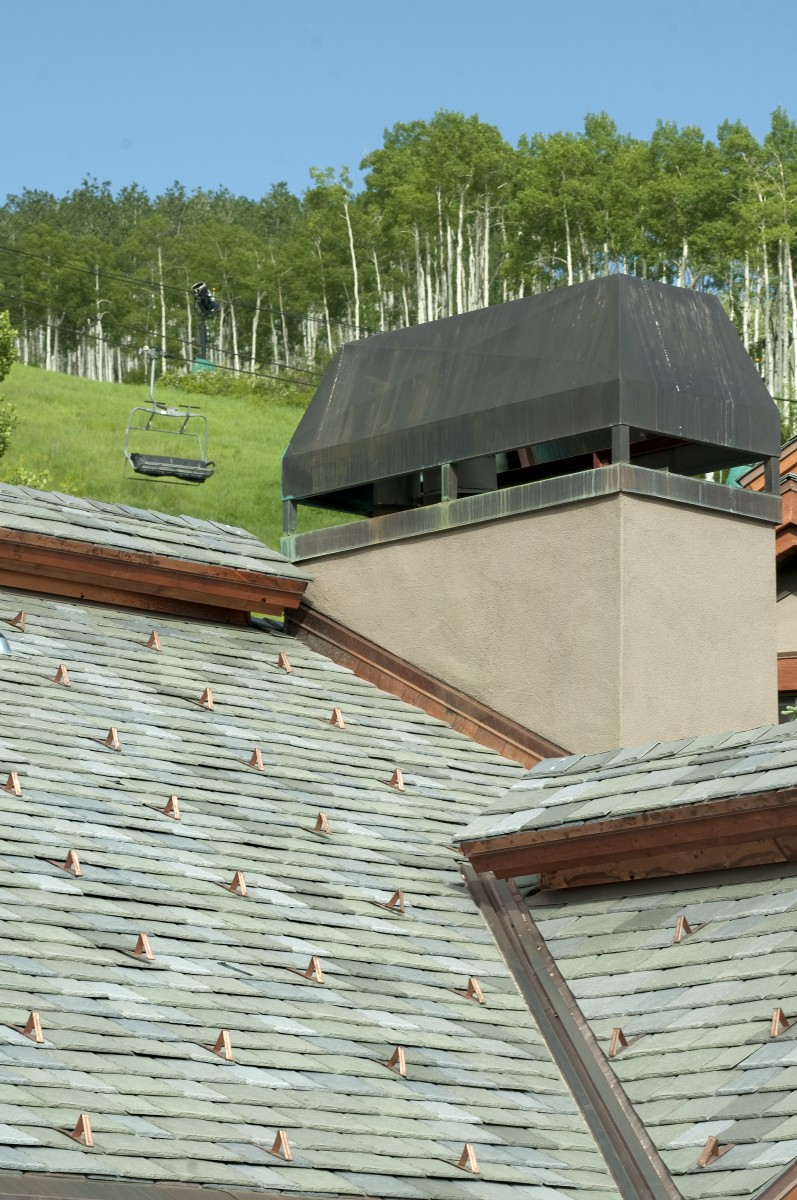 Each of the recently reroofed townhomes sells for between two and five million dollars, and features a unique custom blend of synthetic slate roofing tiles created especially by DaVinci Roofscapes for the 16 units. Named the "Beaver Creek Blend," the durable slate tiles were installed by the team at Arapahoe Roofing and Sheet Metal, Inc., Broomfield, Colorado, during the early autumn days of 2008.
"In Colorado, there's always pressure to get roofing projects finished before the snow starts," says Mark Belitt, owner and vice president of Arapahoe Roofing. "This project required 400 squares of synthetic slate tile. We began installation in late August and the project was completed in October.
"Given the fact that we had to remove an old concrete tile roof, rebuild a cold roof, incorporate snow retention systems including clips and fences, and work with large eave systems, we were extremely pleased to get this project done in this timeframe. The prep work that started earlier in the summer really paved the way for us to get the roof up in record time."
Custom Color Matches
One of the key reasons the synthetic roofing tiles were selected for the Elk Track Town Homes projects was the company's ability to custom match the colors of the tiles to the existing roofs in the community. "Both the Design Review Board at Beaver Creek and the homeowners association for the townhomes had to approve the product choice and the color before we could begin," says Belitt. "There's a standard six-blend 'Beaver Creek style' throughout the village area that DaVinci was able to match up perfectly."
Meeting the custom colors desired by this community was a challenge the engineering team at the ten-year old company enjoyed. "We've created a fired brick red roof for Bass Pro shop in Phoenix, a royal blue shake roof for the Church of the Realization in California, and a chateau blue slate roof for a homeowner in New York," says Bryan Ward, director of operations at DaVinci Roofscapes. "If someone has a sample of the color they desire, whether a fabric swatch, a paint chip color, or even the hair off a golden retriever, we can match it."
Masters of Color
By mixing selected pigments into color concentrates that are then added into the tile molding process, the company can develop any color a homeowner, roofer, or developer may want on a project. "The true beauty of this process is that roofs can be customized to complement or accentuate the design of any home or commercial project," says Ward.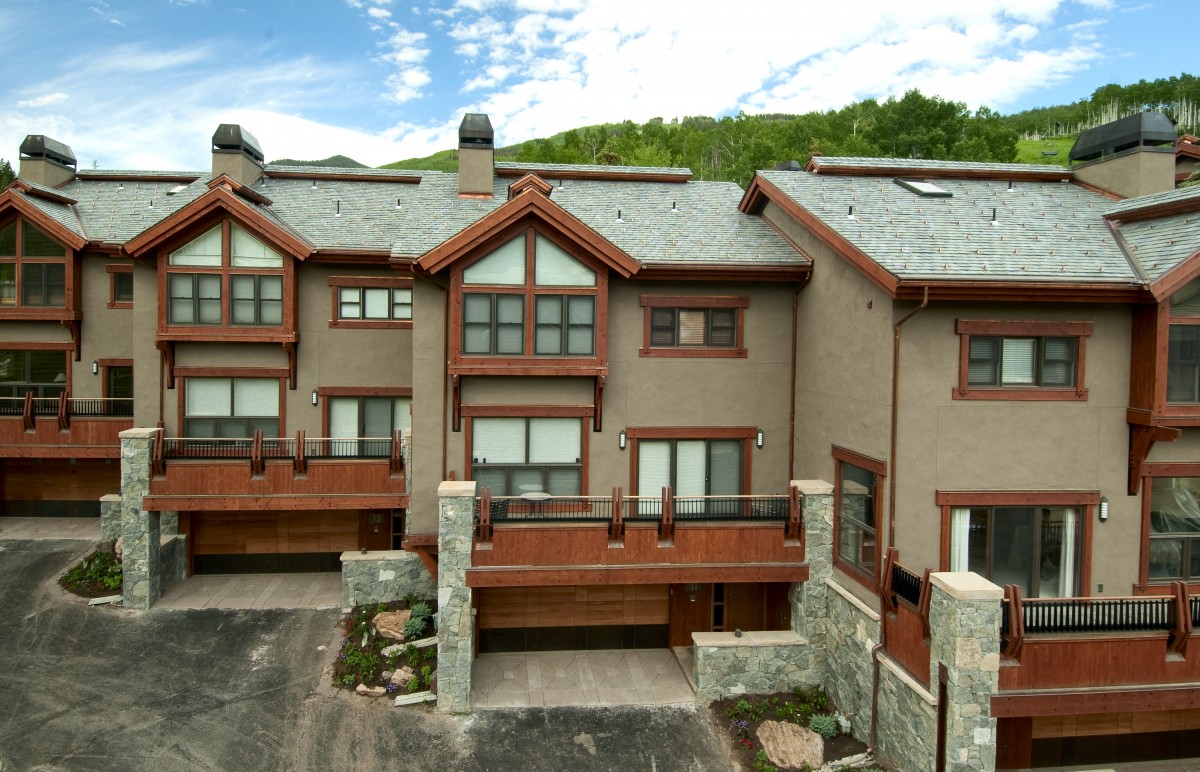 "For the most part, once a new custom color has been created, it goes into our existing inventory of colors. These new color additions are available to anyone. We once developed a custom red color that matched a cement tile for a condo association in St. Thomas. That color has since become popular for other projects in the United States," he added.
Mix it Up
For those roofing contractors who want to "mix it up" using the 19 existing standard palette colors offered by the company, there's a unique Custom Blend Tool in the Professional Section for Architects on the Davinci website. Site visitors can quickly "mix and match" traditional colors on-screen into different blend combinations. Within seconds, you can see how two, three, four, or five unique standard colors would look when blended together on a roof.
"You can try out a three-color blend of dark amber, green stone, and light gray," says Ward. "Or you can see what just two colors of light purple and dark violet would look like. There are hundreds of combination options for creating a personalized blended roof using our standard colors that can set a project apart in the any western marketplace."
Topping Off a Train Depot
Long-time believers in synthetic roofing, the expert roofers at Arapahoe install more than a half dozen large DaVinci tile projects each year, using both custom and standard color roofing tiles. Most recently they completed work on a new condominium complex called The Willows in Vail, Colorado. They also fully refurbished the roof on the historic Pueblo Union Depot in Colorado, which was placed on the National Register of Historic Places in 1975.
"This structure was originally constructed in 1889 and has a long, active history," says Belitt. "It no longer serves as a working depot for railroad purposes, but it's a focal point of activity in Pueblo.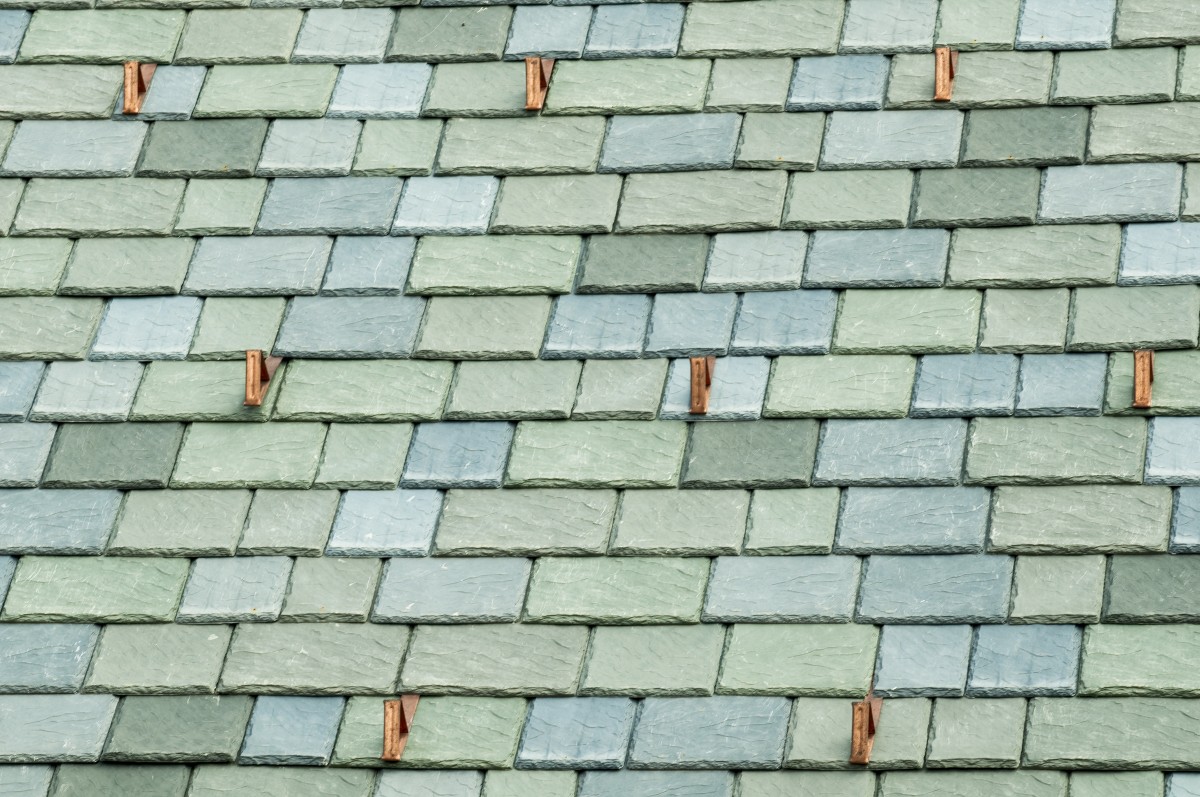 "For this roofing project we used a DaVinci slate tile in plum to accent the brick on the building. The Pueblo Union Depot was last reroofed more than 50 years ago with an asbestos shingle, so the new roof made a dramatic impact on the overall look of the facility.
"Whether it's a challenging historical project like Pueblo Union Depot or multi-housing units, our company specializes in matching up the perfect roofing tile product with the job. That goal of tremendous customer satisfaction has kept us in business for 42 years and will hopefully keep us growing for decades to come!"