Contractor Marketing: Women in Roofing?
Recognizing the Strength of Women in the Roofing Industry
by Heidi J. Ellsworth, owner, HJE Consulting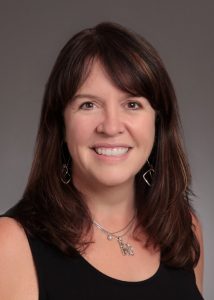 (Editor's Note: Heidi J. Ellsworth, a graduate of the University of Portland, has been working in the roofing industry since 1993. Having held positions with EagleView® Technology Corporation, Carlisle® Construction Materials, Eco-Star™, and Malarkey Roofing Products®, Ellsworth is now the founder of the roofing-focused marketing firm, HJE Consulting Group. She is also the author of Sales and Marketing for Roofing Contractors, a guide for small businesses in the roofing industry.)
Seven years ago, women in the roofing industry was not even a discussion. According to a few, there were token women in the right spots, but what they didn't realize was that those women were bringing productivity and success to positions that men were not even understanding. They were running woman-owned companies without even realizing it.
Today, with the efforts of many women, men, and National Women in Roofing (NWIR), there is a renewed understanding, interest, and demand for diversity. Women-owned roofing businesses are more prevalent than ever, along with women working in and owning manufacturing, distribution, and service businesses. The roofing industry understands that women have played a critical role in the trade not just for decades, but for centuries.
How many people grew up with parents who owned their own business in a trade? Often, the mom was doing the books and raising families and the dad was running the business. Many of us grew up in a construction family, and it was an equal-opportunity relationship in the family/business dynamic. However, in the greater industry, or even society, the women were not recognized as an owner, or even partners. Today, that is changing and women are seeing the opportunities to own their businesses or work in any part of the roofing business. Roofing is one of the most honorable and ethical trades. The roofing industry continually shows that its heart is focused on family, loyalty, and service.
When NWIR was started in 2014, it was a group of women and men who recognized that 2% of women working in the roofing industry was not going to work. They needed to look at attracting more women into the roofing industry, and even more importantly, how to push a culture of diversity and inclusion so that professionals new to the industry would stay.
NWIR was started by a diverse group of women and men who were committed to not only recruiting women into roofing but providing benefits that would keep them in the industry including mentoring, networking, and education. Starting with a core group of ten women and men, it quickly expanded to a national association now comprised of 2,000 members and over 35 NWIR councils across the United States.
Why is this important to your sales and marketing program? Consumers are looking for diversity. They want to see companies that reflect their community. Sharing the success of women and diversity in your business can open doors and create trust during these crazy times. Getting involved with organizations like NWIR will open doors to not just the women in the company, but for the men, too.
If your company is women owned, now is the time to share that more than ever. There are so many opportunities, not just in possible jobs, but in branding your company in a way that consumers are looking for. We have a long way to go, but the demand for diversity continues to grow and is affecting initial contact when consumers look for specific cultural qualities, especially diversity.
It doesn't stop there. We have a whole new generation coming up of women who do not expect to see any discrimination, and if they do, they have plenty of jobs in construction that do not include roofing. So, the times are changing. In fact, in a survey from Door of Clubs, they found, "The number one cause that Gen Z wants to see their employers supporting is equality, with women being more likely than men to choose that as their top cause."
It takes balance, and in business it must be about all employees working together to find success and profitability. By recognizing the strength of women in roofing and women-owned businesses, along with the balance of a strong and diverse employee base, the roofing industry is gaining strides quickly in the recruitment of women and minorities. When companies work together for everyone's success, it shows. By embracing and empowering women in roofing, the industry will continue to see success in retaining the highest levels of talent.