Safety Corner: Emergency Reaction Safety Plans
The Importance of Having a Written Plan & Policy for Natural Disasters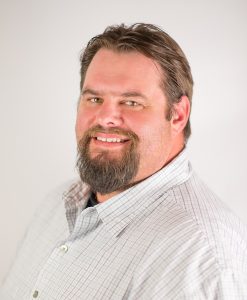 by Darin Douglas, CEO, Lowe Roofing, Inc., & president, Merge 3 Technology, Inc.
(Editor's Note: Darin Douglas began roofing in 1997 after graduating from Black Hills State University in Spearfish, South Dakota. Lowe Roofing, Inc., is a family-owned roofing company that has been in operation since 1975 in South Dakota and Wyoming. Merge 3 Technology, Inc., helps contractors track and control their safety processes and efforts on a daily basis. Douglas also served on the WSRCA Board of Directors for nine years and was the chair of the Safety and Health Committee and Low-Slope Committee.)
In the past year, many parts of the United States had large storms that caused some significant damage. Often after storms like this, emergency reroofing will need to be done to save damage to the inside of structures. Urgent work such as this requires a lot of manpower, equipment, and logistics to make it happen, and it often includes many contractors going in different directions. When a natural disaster like this happens, it's easy to get wrapped up in trying to get the job done, and it's easy to take chances that may be unsafe. Extra care needs to be paid towards roof safety during these situations.
Whether it's hurricane winds, tornadoes, or large hail, building owners need help quickly. It's crucial as roofing contractors that we don't get ahead of ourselves and put our teams in bad situations. Have a safety meeting and go over what your team will see out there when they hit the streets. Talk about everything from safely navigating to the job, as there may be power lines down or roads closed, to making contact with an onsite representative and making sure the site and structure are safe to work on.
Time is essential in these situations, so having an emergency reaction safety plan in place is critical. The more efficient you are in emergency planning, the more effective you will be in the field. Company management or the appointed safety committee should develop and institute a written plan and policy for natural disaster events. This plan should designate an event leader who will lead the meetings and organize the company's safety efforts throughout the event. Their main job is to ensure that all company team members have been prepped and have what they need safety-wise before leaving the shop. These two simple acts of having a written plan and designating someone to lead and execute the plan will go a long way to getting everyone home safe. Often, the person trying to keep your team safe is also trying to help customers solve their problems. This situation can lead to bad decisions, so separating the two duties is often best.
Start with the safety basics and make sure your team has what it needs to face the elements in the field, including the right PPE. Make sure you have weather-specific and properly fitting clothes along with the appropriate head, eye, hand, and foot protection. Often your team will be battling high winds, driving rain, or blowing snow, so make sure they have a secure way of accessing the roof when they arrive. A little thought and research will ensure your team arrives with a long enough ladder and the things needed to secure it and safely use it.
Have a list of online sites you want your team to use during the event, specifically for weather, road closures, and emergency services. That way, everyone will be communicating and making decisions based on the same info and data. Make sure your crews have the phone numbers of other trades in the area. Often the HVAC and plumbers will also be out trying to solve problems in the weather, so put a list of contacts in your team's hands to communicate and work safely with the other trades on the same sites. Your team may come across a situation where first aid is needed, so ensure that all first-aid kits are stocked and emergency numbers are updated before heading out.
When a large weather event happens, a sense of community with your neighbors can drive you to do great things and help many people. Your team members are no different. They are good at what they do and want to use their skills to help those in their community. Sometimes that desire to help can lead to unsafe practices and injuries. As a company, take the time to plan and prepare so your team is in a position to safely help those in need and return home to their families.