There Are Resources Available To Help You Through the Crisis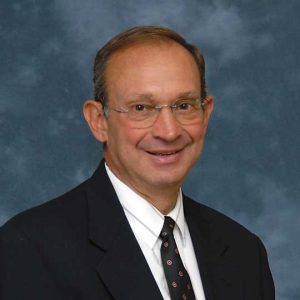 When COVID-19 reared its ugly head at the beginning of this year, nobody thought it would get this bad. By March, it was firmly entrenched on our shores and changing the way we live, play, and do business. From all indications, it will be the end of the year before a vaccine will be found, tested, and approved. Then, add a few more months for distribution and inoculations. Some won't be vaccinated, either by mistake or by choice, so this little monster may be around awhile.
Meanwhile, back on the roof, life goes on and we cope. As a roofing contractor, you try to keep your workers as safe as possible at all times. You comply with the safety requirements and precautions and then probably go above and beyond when possible. Yet, it may not be enough.
What happens when one of your workers tests positive for COVID-19? Do you send home all the workers who he has had contact with? Does that include office staff or just the crew? Do you inform your customers and suppliers? What are your legal requirements? What if the infected worker passes it on to your other workers? Can you be held liable? Will OSHA get involved?
This is uncharted territory. Right now is when you need to contact your local, regional, and national roofing associations for help. Regional and national associations can keep you informed of general, federal, and state guidelines and regulations. Your local associations can keep you apprised of the constant changing rules and regulations by city, county, and state. Some contractors could be operating under different restrictions depending on the job location. Leaving your office to take a job across county or state lines could mean a whole new set of rules, and we all know that ignorance of the law is no excuse.
The Western States Roofing Contractors Association (WSRCA) has numerous articles to keep its members informed about the pandemic and changing regulations. These bulletins are available on the WSRCA's website, as well as through regular email blasts. Several of these articles are authored by Trent Cotney, the WSRCA's legal advisor, and address what you can, can't, and should do during this crisis to keep you out of court.
The National Roofing Contractors Association has been keeping its members apprised of current changes and problems as they arise, via online articles and emails. The same goes for the Associated General Contractors of America, which answers a different set of issues and concerns. OSHA's website also has information about keeping your workers safe and compliant. However, most of OSHA's information is the same common sense that you've heard before, including wear a mask, stay 6' apart, wash your hands, etc.
Most state government agencies in the West have pages on their websites detailing current construction regulations and restrictions. It's probably a good idea to check them before crossing state lines to accept a job. The regulation of the day may not be what you heard yesterday. The Centers for Disease Control (CDC) has the latest updates regarding vaccines, general regulations, and containment. The CDC website also has the cumulative and daily counts of the pandemic worldwide, as well as by country.
Navigating the ever-changing local and regional pandemic regulations may seem like a minefield, but check them first and frequently. Many times, the guidelines aren't clear. When in doubt, go with your gut and common sense.

Marc Dodson
editor