Contractor Marketing: Embracing Technology
Is Your Message Being Heard Generationally?
by Heidi J. Ellsworth, owner, HJE Consulting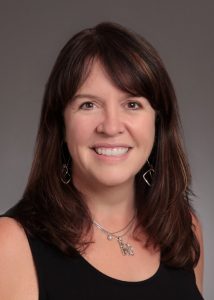 (Editor's Note: Heidi J. Ellsworth, a graduate of the University of Portland, has been working in the roofing industry since 1993. Having held positions with EagleView® Technology Corporation, Carlisle® Construction Materials, Eco-Star™, and Malarkey Roofing Products®, Ellsworth is now the founder of the roofing-focused marketing firm, HJE Consulting Group. She is also the author of Sales and Marketing for Roofing Contractors, a guide for small businesses in the roofing industry.)
As the world begins to adapt to the new normal of currently living with COVID-19, we are seeing that the discussions of using more technology and more digital resources in roofing is now a present and critical need. As contractors and all roofing companies begin to look at how they communicate with customers, it is going to need to encompass a new way of reaching and engaging them. In fact, while companies will need to embrace technology, they also need to look at generational solutions for reaching their audience.
Many markets say a potential customer needs to see the message at least seven times, and I believe that they need to use many of their senses to truly absorb marketing messages. Here are three different approaches that will help expand your marketing and messaging to help get your company in front of a wide range of potential customers.
The Written Word
Some things never go away, and the written word is one of them. Articles that are used in blogs, sent out to online and print publications, and used as website content can help search engine optimization and provide easy information for those who wish to learn by reading. Generationally, research from www.libraryjournal.com reported that the following identified with being an avid reader: 36.3%, Gen Z, age 16–22; 47.9%, millennials, age 23-38; 50.7%, Gen X, age 39-54; 55.7%, baby boomers, age 55-73; and 58%, Silent Generation, age 74-91. From a marketing standpoint, it shows that each new generation is learning new ways of learning that may not include traditional reading. Yet, for now, strong written content is still reaching all of the age groups.
Podcasts
Podcasts have become a popular media form to consume information, learn new things, and stay up to date on industry trends. Podcasts are engaging, easy to listen to, and mobile. People can listen in their cars while they commute, on their phones while waiting in line, or on their computers. According to the New York Times, "More than 1/2 the people in the United States have listened to one podcast, and nearly 1/3 of people listen to at least one podcast every month."
For roofing companies, this can be a great way to engage new millennial homeowners. Studies show that the millennial generation does not just want to be sold to, but they want to learn and understand the process and installation. Podcasts that share information about different roofing systems, progressive environmental solutions, and information about the culture of the company can engage potential customers while helping to also convert them. Look to young people in your company to help with production of the podcasts.
Video
Almost everyone these days is using the internet to figure out problems, installations, and learn new skills. YouTube® leads the views for all generations, although it is used much more by Gen Z. Although the first Gen Z adults are just now graduating from college, this trend is being pushed back to older generations, as Gen Z kids teach Gen X parents how to use the medium. For roofing companies, this means that video will continue to play an important part in marketing. Sharing how the roofing process works, the culture of roofing companies, and the opportunities for progressive products that help not only protect the building but also our planet is going to be an especially important marketing message for all companies and all generations.
Know Your Audience
Roofing companies need to evaluate their markets and be aware of the age demographics. Understanding how your audience wants to receive information, especially now with social distancing and online learning at an all-time high, it is critical for your business to embrace new learning and messaging styles. Helping your sales and marketing teams to research the age demographics of your prospects and overall market will help them deliver important information in the right way to not only close the sale, but also build lifelong customers.