Construction Law: Make Roof Safety a Top Priority
Complying with OSHA Fall Protection Requirements
by Danielle Maya, Cotney Construction Law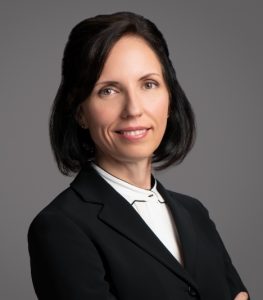 (Editor's Note: Danielle Maya is a partner at Cotney Construction Law and has over 20 years of experience as an attorney. Cotney Construction Law is an advocate for the roofing industry and General Counsel of Western States Roofing Contractors Association. Maya can be reached at (866) 303-5868.)
For the ninth consecutive year, fall protection tops the list as the most frequently cited workplace violation for fiscal year 2019, according to the Occupational Safety and Health Administration (OSHA). This is also a roofing contractors' biggest liability because most of their work takes place on elevated surfaces, which increases the risk of a fall. Besides receiving a steep OSHA fine, possible work stoppage from OSHA, and increased workers' compensation premiums, a roofing contractor runs the risk of an employee severely injuring him or herself or even death when a contractor does not provide the proper fall protection training and equipment. As a roofing contractor, are you knowledgeable on and in compliance with all the OSHA rules and requirements when it comes to fall protection?
As a roofing contractor's time on the roof progresses, most become more comfortable navigating almost any roof under a variety of conditions. However, no matter how experienced an employee might be, it only takes one slip or trip to lead to a serious injury or death. Therefore, roofing safety should not only be a requirement for your company but also a top priority. Employees who know they work for an employer who keeps their safety in mind will be more motivated to perform efficiently and effectively. Steps that a roofing company can take to reduce the chance of a fall occurring are to be prepared by having a safety program in place, as well as providing training and proper equipment.
All employers in the construction industry must have a safety program. Contractors and employers who perform construction work must comply with standards in 29 CFR 1926, Subpart C, General Safety and Health Provisions, as well as other applicable rules and statutes. The standards outline employers' responsibilities for initiating and maintaining a safety program that provides for frequent and regular inspections of job sites, materials, and equipment. This safety program should also ensure that workers are trained in their respective fields and are able to recognize and avoid unsafe conditions. These safety programs will prevent more accidents because workers will be more knowledgeable and aware of possible hazards.
Employers must also provide fall protection training for all workers who may be exposed to fall hazards. This training should be taught by an experienced and competent person and include information on how to recognize fall hazards and what procedures should be followed to minimize these hazards. This training should also cover how to inspect, erect/disassemble, and maintain the fall protection equipment involved in the work. It would also be a wise company policy to not only put employees through training right after they are hired but also to periodically train them throughout the year so they are kept up to date with any new advancements in fall protection equipment as well as to refresh their memory on their previous training.
If a worker is exposed to a fall of six feet or more off the ground, OSHA requires employers to provide fall protection equipment to workers. An employer can choose between a variety of fall protection equipment such as a guardrail system, safety net, personnel fall arrest system, or another alternate fall protection measure. Whatever specific fall protection equipment is chosen for a project, it should comply with all OSHA requirements such as weight capacity or height requirements. For example, the anchorage for a fall arrest system must be capable of supporting 5,000 lbs. per worker attached while the top of a guardrail system must be 39"-45" above the walking/working surface. Complying with all OSHA rules and regulations in regard to fall protection equipment will allow an employer to avoid any fines while at the same time ensuring the workers are properly protected.
Any construction company or contractor that has a project on an elevated surface should be up to date on all OSHA fall protection rules and requirements. Providing proper fall protection training and equipment to roofing professionals can mean the difference of life and death and should not be taken lightly. These measures can help control the risks associated with working at heights but cannot guarantee an accident-free workplace. Injuries in the workplace are almost inevitable even with the utmost care, and if an accident does occur, then you can almost guarantee that OSHA will be knocking at your door with a costly fine. If you are in the process of dealing with OSHA because of an accident due to a fall, or if you have general questions regarding proper fall protection rules, then you should contact a local experienced construction attorney who can advise you properly.