Equipment Notes: Roofing Supply Chain
Planning Ahead to Ensure Success
Jeffrey R. Meinhart, director of sales & marketing, Roofmaster Products Company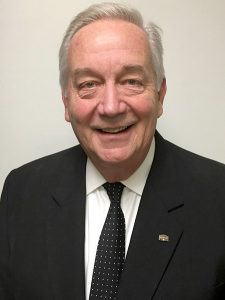 (Editor's Note: Jeffrey R. Meinhart has been with Roofmaster® in his current position for the past 20 years. Previously, he held senior sales and marketing management positions in the pharmaceutical and consumer products distribution industries. Meinhart can be reached at jrm@roofmaster.com.)
We are in the midst of one of the worst pandemics the world has ever seen. It has disrupted every form of the distribution supply chain across the globe. This includes the roofing industry and all of the companies that supply tools, accessories, and equipment. Even though roofing has been designated as an essential industry to the country, many segments have seen their volume and revenues drop by as much 50%, due to the stay-at-home orders throughout the nation. Many smaller businesses have had to lay off workers to try and survive, or close temporarily, hoping to reopen.
What does this mean to you? It means that you need to plan your purchasing ahead of time, before the time when business does start to return to normal. There will be a huge surge in purchasing all types of products, and the demand is going to exceed the supply. It will happen, just as it did in the last recession. We all remember those shortages. The more serious question is how many companies are going to be able to survive if they have had to close, or work with minimal staff and reduced revenue?
To make matters worse, many of the small tools and accessories that roofing contractors use come from China, and unless orders were placed before business closed down, those lead times have been pushed out for months. As for product, or parts that are coming from Europe, the airlines are bringing in shipments, but again, lead times have been pushed back due to closures.
The commercial roofing business has been able to continue with the least amount of disruption, due in part, to jobs in progress or work on the books. The massive layoffs in other industries have helped somewhat with their need for unskilled labor. However, time is money, and the need for cost-efficient, rooftop equipment will increase across the nation, increasing demand on the manufacturers who are facing their own material and labor shortages. When current inventories run out, long lead times will return. The residential roofing business seems to have been hit hardest. With all of the uncertainty in the economy, most homeowners are holding off on any reroofing until financial conditions improve.
Forewarned is forearmed, and the answer to this situation is to plan ahead. We all know that is easier said than done. Try to prioritize and estimate the products and equipment you need for any upcoming jobs and place orders for them now, if at all possible. Most companies and distributors are taking orders now with a future ship date to help smooth out order processing and inventory. Many offer terms to customers. A silver lining in all of this is that Congress has passed the second phase of the Paycheck Protection Program for small businesses, with another $340 billion in forgivable loans to those businesses that keep workers on the payroll and are extending additional time to pay. Remember that we are all in this together, and we will help in any way we can.