Contractor Marketing: Keeping in Touch
Technology is Keeping Business Moving Forward
by Heidi J. Ellsworth, owner, HJE Consulting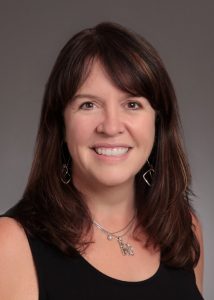 (Editor's Note: Heidi J. Ellsworth, a graduate of the University of Portland, has been working in the roofing industry since 1993. Having held positions with EagleView® Technology Corporation, Carlisle® Construction Materials, Eco-Star™, and Malarkey Roofing Products®, Ellsworth is now the founder of the roofing-focused marketing firm, HJE Consulting Group. She is also the author of Sales and Marketing for Roofing Contractors, a guide for small businesses in the roofing industry.)
It has been a crazy time with stay-at-home orders, social distancing, and questions about what the new normal may be once we can all get back to the office, the factory, and the road. What is becoming apparent is that technology is going to play an even bigger role going forward in sales and marketing in all businesses, not just roofing. How can roofing contractors continue to sell roofing in the home and commercially? It is going to be a combination of good, old-fashioned picking up the phone, as well as using new communication and business technologies to stay in front of customers.
In talking to several roofing contractors, it is obvious that many have been preparing for this type of situation even if they did not realize it. By using technology that was already in place and functioning, they have been able to transition their teams to working remotely while still staying in touch with customers. Here are some of the most popular technology solutions that contractors may want to look into if they are not already utilizing them.
Online Conferencing
There are a number of software options that contractors can look at for online conferencing with customers and employees, including Microsoft® Teams, Zoom, GoToMeeting™, Slack, and many others. The key is to find what works best for the company as a whole. It may be a couple of different platforms. For example, to communicate within your company you can look at software like Microsoft Teams, Slack, or Zoom. I have found during this time that some of the software platforms do not work for your employees who do not have substantial bandwidth. It may be necessary to look at simpler communication tools like FaceTime or Google® Hangouts.
In working with customers, Facetime is an easy alternative for most customers. Find out from your customers and prospects what works best for them up front. Many may say email or text is more than enough, but when making that sales call, seeing a face on the other side of the screen is important. It also sends a message that you want to keep them safe with social distancing but still want to create a personal relationship.
CRM & Project Management Software
Making sure that all your employees have access to important customer and company data while working remotely is especially important. For roofing companies that have cloud-based software in place and employees trained to use it, they can continue to function no matter where they are working. This means having a good software stack and/or combination of software solutions that can deliver the information to keep current jobs moving while helping to close sales and keep the phone ringing. It also needs to have a strong cloud-based platform so the information can be obtained remotely.
Remote Imagery, Measurements, Visualization, & Data
Through technology, roofing sales and marketing teams can stay in front of new and current customers with imagery and information about their roofs and how to keep them safe and sound along with delivering beautiful strong roofs. Technology companies are delivering imagery from the sky through aerial imagery and drones, and contractors can also capture imagery from the street with smart devices. The imagery can provide accurate measurements and conditional data about the roof to build estimates and bids. These software services also offer the opportunity to show how the property could look using visualization tools and online data that help customers move forward with the project.
Whether your company is utilizing technology or not, there are still opportunities to start incorporating technology into your business. Software companies are open for business and looking to help the roofing industry modernize and function remotely. Manufacturers and distributors are offering education and implementation of technology solutions to not only help with remote selling, but also support ordering and delivery of roofing products safely for crews and customers. Checking in on employees and customers during this time is more important than ever. However you do it, be sure you and your team continue to be in front of your customers taking care of them during this crazy time.