Construction Law: Safety Preparedness
Important Company Policies in Response to COVID-19
by Danielle Maya, Cotney Construction Law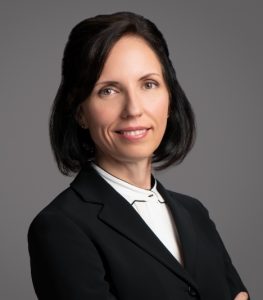 (Editor's Note: Danielle Maya is a partner at Cotney Construction Law and has over 20 years of experience as an attorney. Cotney Construction Law is an advocate for the roofing industry and General Counsel of Western States Roofing Contractors Association. Maya can be reached at (866) 303-5868.)
As the United States tries to respond to COVID-19, state and local officials have enacted stay-at-home orders, which require non-essential activities and businesses to temporarily shut down. Almost every one of these orders exempts workers in the construction industry because construction is considered an essential business. This presents the construction industry with the unique challenge of trying to quickly implement new safety policies and procedures to protect its workers from being infected without disrupting day-to-day operations. Some key measures that a company can implement to slow the spread of COVID-19 within the company is to educate its employees on the virus by providing toolbox talks and internal meetings, as well as developing and implementing an infectious disease preparedness and response plan.
One of the initial measures that a construction company needs to take is to make sure that all employees are aware of and following all health and safety guidance available from sources such as the Centers for Disease Control and Prevention (CDC) and OSHA. To ensure that employees are knowledgeable on the virus, it would be wise for a company to hold frequent toolbox talks and internal meetings. The meetings should cover topics such as what is COVID-19, what are the symptoms, how does it spread, ways to protect oneself, how to prevent the virus from spreading, and any and all company policies in regard to COVID-19. This seminar will get your employees up to date on some of the basics of COVID-19 and inform them on how the company is planning on preventing its employees from getting the virus and what the company plans to do if an employee is infected. A company should have continued staff meetings if there are any new updates from the CDC, or if the company implements new policies regarding COVID-19.
Construction companies should also develop an infectious disease preparedness and response plan to establish clear guidelines on how the company is handling COVID-19. This plan should set forth prevention measures the company is taking to limit the spread of COVID-19. Some OSHA-recommended prevention measures that should be in place are to clean and disinfect all surfaces and equipment at least once a day, use personal protective equipment such as face masks or respiratory protection, promote regular hand washing, implement distancing requirements, and encourage workers to stay at home if they are sick. A company's plan should also have measures in place in case one of its workers are infected, such as immediately removing the individual from the work site if they show symptoms, reporting the individual to the local health department and to the CDC, inform the customer about the situation, and inform OSHA if the exposed worker was admitted as an in-patient to a hospital. This infectious disease preparedness and response plan will assist a company in preventing the spread of COVID-19 to the best of its abilities while also having adequate measures in place in case an employee becomes infected.
Top health officials predict that COVID-19 is going to be around for the foreseeable future, so it is in the best interest for companies to implement policies and procedures that are designed to stop the spread of COVID-19, as well as respond accordingly if any employees are infected. If you need assistance implementing changes in response to COVID-19, contact a local experienced construction attorney to help you assess the situation.