Contractor Marketing: Marketing Research
Do Yours at the International Roofing Expo
by Heidi J. Ellsworth, owner, HJE Consulting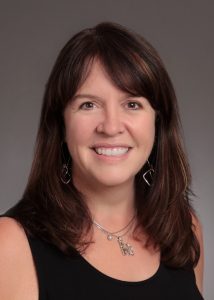 (Editor's Note: Heidi J. Ellsworth, a graduate of the University of Portland, has been working in the roofing industry since 1993. Having held positions with EagleView® Technology Corporation, Carlisle® Construction Materials, Eco-Star™, and Malarkey Roofing Products®, Ellsworth is now the founder of the roofing-focused marketing firm, HJE Consulting Group. She is also the author of Sales and Marketing for Roofing Contractors, a guide for small businesses in the roofing industry.)
Many of you may be reading this issue of Western Roofing on an airplane to Dallas, Texas, for the 2020 International Roofing Expo® (IRE). Several times, I have had Western Roofing readers tell me they used this issue to check out what was happening at IRE. So, this year, I decided to add some ideas and strategies for those who are attending the show in the area of marketing, networking, and company culture research.
Cloud-Based Software for Roofing
Before you get to IRE, check out different software companies online that are offering customer relations management software specifically for roofing or construction. You want to work with contractor-centric developers who understand the home improvement market or the commercial roofing sector. Look at some free trials or demos so that when you get to IRE you can talk to representatives in person with your questions ready.
Marketing Agencies
There has been a nice increase in marketing agencies who are exhibiting at IRE and other roofing shows. They are offering marketing, advertising, and digital services with a strong focus on roofing. As you are looking at your website, digital strategy, and overall marketing, IRE is a great opportunity to talk to the different agencies to see if you find a good connection.
Technology & Imagery
The ability to use aerial and drone imagery in any roofing business is becoming essential. Now there are companies who are taking all types of imagery and creating automatic analysis of the roof including measurements, hazards, penetrations, ponding, and more. Look for drone companies, aerial imagery companies, and roof measurement companies and ask them about what they see in the future in the world of artificial intelligence in roofing.
Special Events
Here are some important events that offer information, education, and networking. Company culture is more important than ever and most of the events at IRE will give you ideas and inspiration to improve and continue to grow a positive, productive, and sustainable company culture.
National Women in Roofing (NWIR) Day will be February 2, 2020, at 9:00 a.m., at the Kay Bailey Hutchinson Convention Center. The third annual NWIR Day is the premier conference for multidisciplinary women professionals in the roofing industry to come together to learn about the latest business strategies and tactics while sharing their secrets to success. Attendees will be able to connect with professional, like-minded, good-spirited women from all facets of the roofing industry and experience insight, inspiration, and fun.
ROOFPAC will be February 3, 2020, at 4:00 p.m., at Gilley's Dallas. Join advocacy group ROOFPAC and NWIR as they present comedian William Lee Martin, who will keep you laughing throughout the evening. Your ticket includes the comedy show, a live auction benefiting ROOFPAC, an open bar, and hors d'oeuvres.
IRE educational seminars will be held February 4-6, 2020, throughout the day. At this exceptional educational conference, attendees can choose from 44 knowledge-building sessions in eight tracks where you will learn the best practices and the latest technologies designed to improve your skills and grow your business.
The Roofing Alliance Student Competition will be held February 5, 2020, at 7:45 a.m. The Roofing Alliance construction management student competition is designed to test the students on their roofing knowledge, project management capabilities, and presentation skills.
The NRCA Industry Awards Ceremony and Cocktail Reception will be held February 5, 2020, at 5:00 p.m. NRCA's Industry Awards ceremony will formally recognize the roofing industry's most prestigious awards. There is no charge for members or non-members, but advance registration is requested.