Construction Law: Condominium Mechanic's Liens
Correctly Filing a Lien Against a Condominium Property
by Danielle Maya, Cotney Construction Law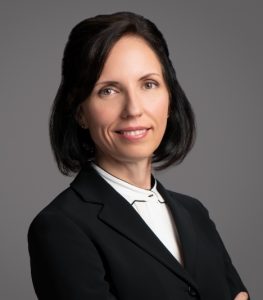 (Editor's Note: Danielle Maya is a partner at Cotney Construction Law and has over 20 years of experience as an attorney. Cotney Construction Law is an advocate for the roofing industry and General Counsel of Western States Roofing Contractors Association. Maya can be reached at (866) 303-5868.)
The mixed ownership interest in a condominium property presents a unique twist for anyone trying to file a mechanic's lien. In general, mechanic's lien claims are complex because each state's statutes differ dramatically when it comes to the lien process, such as the timing and notice requirements. However, when you attempt to start the process of filing a lien against a condominium, the complexity of the process multiplies because you must file the lien against the correct party, which depends on the specific property you made improvements on. As a roofing contractor, do you know how to correctly file a mechanic's lien against a condominium property?
A condominium is very different from an apartment complex because it is not considered a single property, rather the condominium complex consists of two different kinds of property: units and common elements. Each unit is owned by the unit owner, whereas the common elements of the condominium are owned jointly by all the unit owners and managed by an association. When assessing your rights under the local mechanic's lien statute, you must first determine what specific property you made improvements on, because you are only entitled to lien the property interests for which you made an improvement. Therefore, you must figure out if you performed work on an individual unit or a common area.
Generally speaking, if you were contracted to furnish labor or materials to a condominium complex by a property management group or condo association, and you furnished that labor or materials to the complex's common elements, you will likely be able to file a single mechanic's lien claim against the entire complex. The complex's common elements would consist of the hallways, foyers, community rooms, outdoor areas including the roof, and similar facilities or areas. Each condominium owner actually owns a proportional percentage of these elements and they are managed by the association or management company.
As a contractor, if you do work on one of these common elements and are unpaid, it will depend on your state's statutes to determine if you can file a lien against the entire complex or not. Some states require you to list every condominium unit owner, and other states allow you to just list the condo association on the lien document itself. If you can file the lien on the entire property, then every owner is theoretically indebted to your company in proportion to their ownership. For example, some states allow for a blanket lien for improvements made to condominium common areas. Apportionment of the value performed for common areas and the units is required. If such a blanket lien is placed on the common areas, a unit owner may discharge the lien by paying the particular sum attributable to his or her unit. This would require you to look at the percentage ownership interest each unit had in the common areas as stated in the condominium declaration to arrive at the value each unit owes.
Unlike work that is performed on the common elements, if your company furnishes labor or materials to individual condominium units, you'll be performing improvements on separate properties. Most states require you to file a separate, individual mechanic's lien for each unit. This might require you to file multiple mechanic's liens, which can be a burdensome process if you are trying to do it alone. If you perform work for a condominium property, it is good practice to keep specific records per unit regarding the labor, materials, and equipment performed so that you can have a defensible claim on the value of your lien if litigation ensues. These records will allow you to give accurate and detailed amounts owed which will make the process easier and more efficient.
However, if you are furnishing labor or materials to a ground-up condominium project, there may be a different result. In this circumstance, the units have not yet been sold, so everything is owned by one party as a single, non-subdivided structure. Therefore, only one mechanic's lien would need to be filed under these circumstances.
While mechanic's liens may be a powerful remedy for contractors to ensure payment, they will be useless if one does not follow all the procedural requirements that the local state statutes set forth. Filing a lien against a condominium property is even more challenging, which increases the chances for making mistakes or errors. Therefore, it is usually more cost effective and time saving for a business to hire an experienced construction attorney who is intimately familiar with the mechanic's lien filing requirements and will make the process easier for you and your company.