Contractor Marketing: Looking Ahead
Marketing & Recruiting For the Next Generation
by Heidi J. Ellsworth, owner, HJE Consulting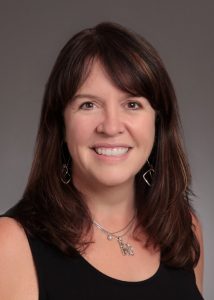 (Editor's Note: Heidi J. Ellsworth, a graduate of the University of Portland, has been working in the roofing industry since 1993. Having held positions with EagleView® Technology Corporation, Carlisle Construction Materials, Eco-Star™, and Malarkey Roofing Products®, Ellsworth is now the founder of the roofing-focused marketing firm, HJE Consulting Group. She is also the author of Sales and Marketing for Roofing Contractors, a guide for small businesses in the roofing industry.)
One of the hot topics today is understanding the next generation of employees and customers and what will attract them to your company and brand. Learning about this upcoming group of young people is important, since they are the employees and customers of today and tomorrow. According to a Pew Research Center analysis of United States Census Bureau data, 35% of the American labor force are Millennials, making them the largest generation in the labor force. Additionally, Millennials are 1/3 of American homeowners and will be looking for services to maintain and repair the exterior of their homes and businesses. One way to really start interacting with the next generation is to get involved in programs that are already working with students of all ages. Through the National Roofing Contractors Association (NRCA), Roofing Alliance, and regional and local roofing associations, roofing professionals can get involved today with future roofing professionals.
One of the longest running programs is the Roofing Alliance Student Competition being held every year during the NRCA Annual Convention during the International Roofing Expo® (IRE), which will be in Dallas, Texas, in 2020. Understanding the long-term goal to expose construction management students and faculty to the roofing industry, Roofing Alliance members worked to enhance the overall roofing knowledge of faculty and students in hopes of encouraging students to consider the roofing industry as a viable career option. Relating the student competition to the studies of Gen Z, it becomes clear that this type of competition that relies heavily on mentoring and education is exactly what the next generation is looking for when exploring potential careers.
The Roofing Alliance, working with Dr. Kenneth Sullivan of Arizona State University, has also commissioned a survey, A Study of the U.S. Roofing Industry and Its Workforce. It will help roofing contractors understand the current makeup of the roofing industry and will play an important role in really understanding the demographics of our future workforce. The Roofing Alliance believes that by understanding our demographics it will help with programs that will attract the next generation of the roofing workforce.
Along with the demographics survey, the Roofing Alliance is also currently funding a study out of Clemson University by Dr. Dhaval Gajjar. He has developed and will implement Principles of Roofing from Design to Installation and Beyond, a college-level course specific to the roofing industry that will educate construction management students on the overall roofing industry and make them aware of that industry as a potential career option. Recruitment opportunities are available in every community, and if you need help or have questions, you can look to the NRCA, Roofing Alliance, Western States Roofing Contractors Association, or your local associations.
The Roofing Alliance recently provided funding for the NRCA's partnership with SkillsUSA®, which hosts events around the country. SkillsUSA is a partnership of students, teachers, and industry working together to ensure the United States has a skilled workforce. It provides educational programs, events, and competitions that support career and technical education in American classrooms. SkillsUSA has more than 360,000 annual members nationwide in high schools, colleges, and middle schools, covering over 130 trade, technical, and skilled service occupations. As part of the funding plan, a joint committee has been formed with NRCA and Roofing Alliance members to focus on career and technical education. Look in your own community for this and similar programs for young people interested in construction and roofing.
All of these programs should be on your radar for finding your future workforce and management teams. By hiring a diverse workforce, including Millennials and Gen Z, you are building a team that will attract both customers and employees to your company. It is a branding and marketing campaign that is different, but critical, to future success.