Construction Law: Prohibited Actions
Whistleblower Protections & OSHA Enforcement
by Danielle Maya, Cotney Construction Law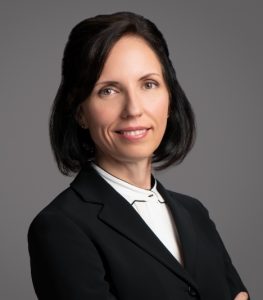 (Editor's Note: Danielle Maya is a partner at Cotney Construction Law and has over 20 years of experience as an attorney. Cotney Construction Law is an advocate for the roofing industry and General Counsel of Western States Roofing Contractors Association. Maya can be reached at (866) 303-5868.)
Have you ever been in a situation where one of your employees reported a work-related injury to the Occupational Safety and Health Administration (OSHA) or participated in an OSHA inspection and as the employer, you did not agree with their actions? The first instinct for most employers would be to discipline or reprimand the employee in some way to demonstrate that this type of conduct is unacceptable. However, under Section 11(c) of the Occupational Safety and Health Act of 1970 (OSH Act), conduct like this is strictly prohibited and could leave an employer liable for severe penalties. As an employer, do you know what whistleblower protections are granted to your employees and what kind of actions you are prohibited from taking in retaliation to their conduct?
Section 11(c) of the OSH Act prohibits employers from retaliating against employees for exercising a variety of rights guaranteed under the OSH Act. Some of the rights guaranteed to an employee under the Act include filing a safety or health complaint with OSHA, raising a health and safety concern with their employers, participating in an OSHA inspection, or reporting a work-related injury or illness. Another right of an employee is the ability to communicate with management personnel about occupational safety or health matters, including asking questions or expressing concerns, requesting safety data sheets, reporting a work-related injury or illness, or requesting copies of OSHA standards or regulations.
A retaliation occurs when an employer takes an adverse employment action against an employee for engaging in a protected activity. Examples of a retaliation include firing, demoting, denying overtime or promotion, disciplining, denying benefits, failing to hire or rehire, making threats, reducing pay and hours, blacklisting, intimidation or harassment, reassignment to a less desirable position or actions affecting prospects for promotion, or constructive discharge. This means that an employer needs to tread lightly when an employee exercises a guaranteed right under the OSH Act because a subtle action such as isolating, ostracizing, mocking, or falsely accusing the employee of poor performance could be a violation of Section 11(c) and opens the door to liability for an employer. An employee who believes he or she has been retaliated against in violation of Section 11(c) of the OSH Act must file a formal complaint within 30 days of the unfavorable employment action.
The consequences of violating Section 11(c) is that the Secretary of Labor, through the Office of the Solicitor of Labor, may litigate the case in court. The possible relief that the Solicitor may seek to make the employee whole is by reinstatement, payment of back pay with interest, compensation for expenses the employee may have incurred as a result of the retaliation with interest, punitive damages, and nonmonetary relief. In a recent case, a court granted the largest ever punitive damages award under Section 11(c) of the OSH Act in the amount of half a million dollars because an employer fired multiple employees in retaliation for their participation in an OSHA investigation.
It is in the best interest of a contractor to try to mitigate whistleblower complaints before they occur and are filed. For example, an employer can create an anti-retaliation program where workers feel comfortable voicing their concerns without fear of retaliation. This program could include training, an anti-retaliation response system, a firm commitment by management, program oversight, and a compliance concern response system. It is not only in the best interest of the employer to know the rules and procedures regarding whistleblower protection laws, but it is also crucial that any management personnel, such as a manager, supervisor, or administrator, know the laws because your company could be liable for any actions taken by management in retaliation of an employee's action.
You should make sure your company policies and procedures are in compliance with all applicable OSHA whistleblower requirements. You should also make sure that all management personnel are up to date and know the relevant laws so they do not take any actions that the company could be liable for. Whistleblower rights are not to be taken lightly because the penalties for a violation could put your company at risk of paying out significant damages. If one of your employees has filed a whistleblower complaint, then it is in your best interest to contact a local attorney so they can help you strategize accordingly.