Contractor Marketing: Marketing Plans
Do I Really Need One?
by Heidi J. Ellsworth, owner, HJE Consulting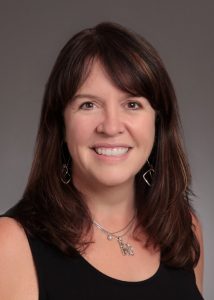 (Editor's Note: Heidi J. Ellsworth, a graduate of the University of Portland, has been working in the roofing industry since 1993. Having held positions with EagleView® Technology Corporation, Carlisle Construction Materials, Eco-Star™, and Malarkey Roofing Products®, Ellsworth is now the founder of the roofing-focused marketing firm, HJE Consulting Group. She is also the author of Sales and Marketing for Roofing Contractors, a guide for small businesses in the roofing industry.)
Having a marketing plan is one of the best things you can do for your business, and fall is the perfect time to develop a strategy that compliments your business plan and yearly goals. Marketing for roofing contractors can be confusing, frustrating, and elusive. Most roofing contractors are craftsmen and women who have started businesses by understanding and excelling at roofing, waterproofing, and building envelope technology. They are not marketing professionals, so it is hard to change gears and figure out how to sell or promote their services while also running operations, estimating, sales, and more.
A marketing plan takes stress off of decision makers and puts the action into the hands of marketing professionals, whether it be a person in the office, an agency, or a marketing coordinator. By being prepared ahead of time, you will reduce the stress of making reactive decisions, or worse, doing nothing due to lack of time and/or planning. A good marketing plan will also save you money. It can cost the company in lost time, low productivity, and extra expense when you do not budget in advance. By having a preset plan and budget, you can still move money around if necessary but there is a set allocation to work within.
Looking at your marketing plan in the fall should be a planned exercise to review the past year and look at the upcoming year. Reviewing statistics, campaigns, and lead/close ratios is important before starting on the tactical plans for advertising and direct marketing. By organizing budgeting meetings or offsite work retreats with your leadership team, including sales, operations, accounting, and marketing, you can review past goal performance or obtainment while setting new goals that reflect growth.
In fact, you should not even start looking at a marketing plan until you have your goals set. What are the company's plans for growth next year? Will there be new services or products? Will there be any changes in the company's mission? Marketing supports the goals of the company and supports the sales team in obtaining the revenue and profitability goals that make a company successful. If you do not have strong goals and plans, then marketing will most likely flounder.
It is critical that marketing works hand-in-hand with sales. The marketing plan needs to reflect the goals of the sales team so that the marketing activities are nurturing and delivering the right leads for sales success. If the goal is to grow metal roofing but marketing is delivering asphalt shingle leads that are not upgradable, both teams will fail. By understanding the type of customers the sales team is looking for and the products and services they will be selling, a marketing plan can be created that will result in success for all departments.
As the plan is being developed, also remember to keep an eye on your competition and industry trends. Understanding the competition's marketing strategies can help you differentiate your company to be more appealing and successful at closing sales. By being involved in the larger industry through trade associations and media outlets, you will find ideas that may be working in other parts of the country but have not been tried in your region.
The last reason why you need a marketing plan is communication. By taking the time to review, strategize, and commit to paper your marketing plans, you are providing a communication vehicle for your company all year long. It should be shared with all employees so they understand the goals of the sales and marketing teams and can help support them in the office and the field. By including the company in your plans for growth and marketing, your employees will help you as your brand ambassadors, sharing the correct message to current and prospective customers. To learn more about marketing plans, check out the workbook I authored with Karen Edwards, entitled Building a Marketing Plan for Roofing Contractors.