Construction Law: Contract Clauses, Part Two
Ensuring a Dispute-Free Relationship
by Danielle Maya, Cotney Construction Law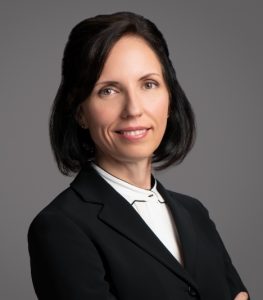 (Editor's Note: Danielle Maya is a partner at Cotney Construction Law and has over 20 years of experience as an attorney. Cotney Construction Law is an advocate for the roofing industry and General Counsel of Western States Roofing Contractors Association. Maya can be reached at (866) 303-5868.)
When is the last time you reviewed your contract? Do you know exactly what rights it entitles you to? Do you fully understand the obligations it imposes? A contract will not ensure a dispute-free relationship. However, proactively tailoring the written agreement to your needs may make the difference between completing your dream project and committing to your biggest nightmare. Part one of this two-part series described five important contract clauses. This second part provides you with five more clauses to consider implementing into your contract.
General Contractor's Performance
Unless you are a general contractor, it would be foolish to accept liability for the general contractor's mistakes. Your contract should stipulate that you make no promises as to work performed by the general contractor or any other party. The contract must make clear that you are disclaiming any responsibility for work performed by any party other than yourself.
Arbitration vs. Litigation
Whether a contractor would like to settle disputes via litigation or arbitration is personal preference. Understanding both dispute resolution methods is important to selecting a course of action. Arbitration is ideal if you want the disputed matters kept private and settled in an expedient manner, but the costs may exceed what the costs would have been if the issue was litigated. However, arbitration enables you to select an arbitrator with extensive knowledge of the construction. Conversely, litigation allows your dispute to be settled in a public setting in front of a judge. Because of the discovery process, a litigated construction suit can be very time consuming to resolve. Unless the contract explicitly provides for arbitration, it is presumed that parties have opted for litigation as the dispute resolution method by default.
Hazardous Substances
Ensure your contract contains language that disclaims your responsibility for the discovery, presence, handling, removal, disposal, or exposure of persons to hazardous materials such as asbestos or other chemicals. Should you discover asbestos during a roof tear off, this clause can protect your health and bottom line by making clear that you are in no way responsible for resolving the toxic issue.
Temporary Labor
It is no secret that the roofing industry has a skilled labor shortage. Consequently, many contractors utilize temporary workers obtained through subcontractors to fulfill their manpower needs. Under this relationship, the temporary workers are to be treated as legal employees of the subcontractor, not the contractor. A contract for temporary workers should contain language clarifying that it is the subcontractor's responsibility to pay the temporary worker's wages, make the required tax withholdings from those wages, provide the workers with unemployment and worker's compensation coverage, and verify each worker's employment eligibility. Furthermore, the contract should require the subcontractor to indemnify the contractor for any damages caused by the temporary workers.
Property Imaging
Advances in aerial imaging and technology have made it easy and affordable for roofing contractors to capture images of their otherwise not frequently noticed roofing efforts. Nevertheless, some states have laws regulating the use of drones over private property. Therefore, regardless of whether you intend to use drone images for internal quality control or public marketing, it is important to obtain the property owner's permission before you utilize a drone to obtain images of your project. The contract should expressly state the owner consents to the contractor flying a drone over their property, the contractor taking pictures of the private property with drone, and the contractor is able to use the drone images for marketing and/or quality control.
Construction is a business of hard work, money, and risk. By including in your contract the above clauses and those described in part one, you will mitigate risk and help yourself retain money that is the product of your hard work. Consult a construction attorney to obtain the proper verbiage of these clauses and to have them implemented into your contract.