Contractor Marketing: Take Some Time Off
Relieve Stress & Boost Creativity With a Vacation
by Heidi J. Ellsworth, HJE Consulting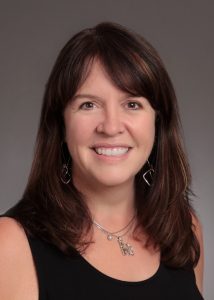 (Editor's Note: Heidi J. Ellsworth, a graduate of the University of Portland, has been working in the roofing industry since 1993. Having held positions with EagleView® Technology Corporation, Carlisle Construction Materials, Eco-Star™, and Malarkey Roofing Products®, Ellsworth is now the founder of the roofing-focused marketing firm, HJE Consulting Group. She is also the author of Sales and Marketing for Roofing Contractors, a guide for small businesses in the roofing industry.)
Things are crazy in the roofing industry. Every person you visit with is talking about how busy they are and how they have very little time for anything except putting out fires. I feel the same way, and recently I was in a dilemma about the wisdom of going on a short vacation. I had deadlines and commitments, but I wanted and needed to just get away for a little while. Throughout this recent vacation with my husband and friends, I actually did make the choice to fully relax, including very little checking email and no calls. Was I worried? Yes, but I had faith in my team, and I knew that I needed some rejuvenation.
You may be wondering what this has to do with marketing. Well, as I was vacationing, I realized that as the stress was leaving my body, my brain started looking at everything around me a little bit differently. I was lucky enough to be at the U.S. Open in Pebble Beach, California. It was a fun event at a beautiful location and it really jump-started my creativity. Seeing marketing ideas away from roofing and really being able to be the consumer on the other end was enlightening.
This, of course, was not my first vacation, but it was probably one of the first in a while where I totally unplugged. I felt the change in my attitude and wondered if there was some scientific evidence that would help other business owners, salespeople, and marketers in their need for additional creativity. For roofing contractors and the overall roofing industry, a good vacation policy is important for company culture, employee engagement, overall retention, and the growth of talent. I've done some research recently on the benefits of taking time off, and it's definitely worth sharing.
Not only do Americans have fewer vacation days than people in any other country, they have also been taking less and less vacations over the last 15 years. Recent studies show that 55% of Americans did not even use all their vacation days. Even when they actually do take vacation, 41% are checking into work while away. In the United States, 84% of executives have cancelled vacations in order to work. After a vacation, 64% of people say that they are refreshed and excited to get back to work.
This research rings true, and I believe that the problem with Americans taking vacation time has only gotten worse. Although Americans may pride themselves on their hard work and dedication, research suggests that people will actually work harder; perform better; and have greater health, stamina, and enthusiasm for their work if they take time off.
We often take vacations in order to relax, but do they actually work? Scientists out of the University of California, San Francisco, examined this question with a rigorous study. They looked at the impact of a resort vacation and a meditation retreat on biological measures of stress and immune function. The data showed that a resort vacation not only makes us feel more energetic and less stressed, it also leads to a strong and immediate impact on molecular networks associated with stress and immune function.
Another personal and professional advantage of taking vacations is the ability to detach from work. The inability to detach from work comes with symptoms of burnout, which of course impact well-being and productivity. However, disengaging from work when you are not at work makes us more resilient in the face of stress and more productive and engaged at work. Even a short weekend getaway can provide significant work-stress recovery, while longer trips away provide even more relief.
Another professional advantage from taking time off is a boost in creativity. Across countries and industries, CEOs rate creativity as the most important trait for all incoming employees. However, research shows that creativity scores are dropping significantly in younger generations. Many workers tend to specialize in their own field and fail to explore new areas or diversify their interests. Yet research shows that being exposed to new and different experiences actually boosts creativity.
Summer is the roofing industry's busiest time, but now is the time to think about winter getaways and how you may be able to boost your creativity and the creativity of your employees. For owners of roofing companies, be sure to encourage vacation time for all your employees. Remember, they are your brand ambassadors and they are not going to be able to do their job of promoting your company without a good amount of creativity and happiness.