Editor's Notes: Confessions of a Non-Attendee
Not Attending Trade Shows Can Be Costly to Your Business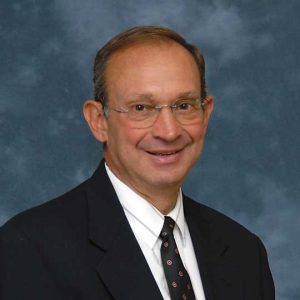 All right, I'll admit it. I was a non-attendee for many years. Oh sure, I attended all the roofing and construction conventions I was supposed to, including national, regional, state, and local. I attended the seminars for new ideas, scoured the trade shows for new products, and even ate my fair share, or probably more, of the elusive shrimp at the cocktail parties. The more conventions I attended, the more I realized the benefits these meetings are to the construction professional, including the exchange of ideas, the chance to talk to manufacturers and see their latest products, the talk of new techniques, and the camaraderie that develops within this close-knit industry.
Even though I could clearly see the benefits of these conventions, I was secretly one of those people in the industry who was a non-attendee. You see, I'm actually involved in two industries: the roofing industry and publishing. It was the publishing conventions I was avoiding. Attending construction conventions is part of my job description. I learn from it, I write about it, and it's part of this publication on a regular basis. On the other hand, it would take extra time out of my busy schedule to attend publishing conventions. I kept telling myself that I was going to go someday, but not now. I was just too busy.
As I talked with construction professionals and association personnel at these various conventions, the talk would always center on how to get more people involved. Only a certain percentage of the industry attends, they would say. How can we get interest up, they would ask. The benefits are clear to all those that attend, they would point out. If we could just get them to attend one time, they would come back, they would note. I would stand and nod in agreement, all the while knowing that I was one of those people who didn't attend and was causing the same concerns in the publishing industry. It was a dirty little secret that I kept to myself and told no one.
I would agree with them about the importance of associations and conventions: about how we can't raise the standards of the industry until we get more people involved; about the importance of staying abreast with current laws and regulations; about disseminating information about potential costly pitfalls and how to avoid them; about discussing new trends, new materials, and their proper application. All these things I agreed with, and I knew that the same things were happening in the publishing industry, but I just didn't have the time to go to the publishing conventions and find out for myself.
I would do it one day, I would say. But, when? When I had the time? I knew that I would just have to make the time. There's an old saying, "You always have time for what you want to do." Awhile back I decided that I wanted to go to publishing conventions and, low and behold, I found the time. I went, I wasn't disappointed, I learned more than I thought I would, and I'll go again. It's not a matter of time; it's a matter of desire. You'll never find the time until you decide that you want to go, that you need to go to help improve your business perspective.
So, what's the point of all this rambling? We're coming into the heart of the convention season. During the month of June, several major construction conventions will be held, beginning with the Western Roofing Expo June 9-11 in Las Vegas, Nevada. Do yourself and your business a favor and make plans to attend. If you're at a loss as to where to find them, you can start by flipping to our Calendar of Events section in the back of this issue. I know I'll be attending, and I hope you will, too.

editor