Contractor Marketing: WRE Networking
The Importance of a Question
by Heidi J. Ellsworth, owner, HJE Consulting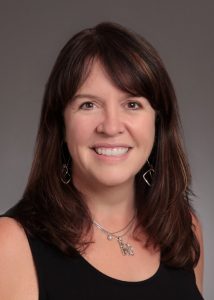 (Editor's Note: Heidi J. Ellsworth, a graduate of the University of Portland, has been working in the roofing industry since 1993. Having held positions with EagleView® Technology Corporation, Carlisle Construction Materials, Eco-Star™, and Malarkey Roofing Products®, Ellsworth is now the founder of the roofing-focused marketing firm, HJE Consulting Group. She is also the author of Sales and Marketing for Roofing Contractors, a guide for small businesses in the roofing industry.)
The number one best talent for a salesperson to have is learning the art of asking questions. Salespeople who take the time to ask questions and find out what their customers need can then easily provide the correct solutions, usually at a higher value. This is also true for your company. Eric Schmidt, CEO of Google, said, "We run this company on questions, not answers."
For roofing companies, there are a number of questions that should be asked every day. Are we delivering what our customers need? Are we providing what our employees need? Do we have a strong, scalable, and sustainable plan for the growth of our business? These are just a few of the ongoing questions that should be built into everyday business. One of the best places to find answers to these questions is at the Western Roofing Expo (WRE), June 9-11, 2019, in Las Vegas, Nevada. Here are some key events that you should consider attending at the WRE.
Networking & Education
Join National Women in Roofing (NWIR) on Sunday, June 9th at 3:00 p.m. for a networking and education event. With the ongoing labor shortage, creating a culture of diversity is more important then ever. Studies and statistics are showing that a diverse work force will not only help attract larger numbers of qualified employees, but will also create a culture of inclusivity that helps with recruitment and retainment. Many companies do not know how to start, but NWIR leadership is focused on education for men and women on how to create a stronger, more diverse roofing industry.
Davis Memorial Events
The Davis Memorial Foundation has been focused on supporting education for over 20 years. By attending their golf and sporting clays tournament and auction on Sunday, June 9th, you will not only be helping to raise funds for scholarships, but you will also have the opportunity to network with leading roofing professionals and ask some of the questions in a fun, easy atmosphere. Some of the best networking and informal learning happens at these types of events.
Seminars
Seminars are a great place to ask questions to industry thought leaders and see how their expertise can help your business. The RT3 contractor panel seminar entitled Contractor to Contractor: Technology Innovation Panel will be a panel of five contractors who will share their successes and challenges with implementing technology into sales and marketing, operations, back office, health, safety, and recruiting. The RCS influencers panel seminar entitled Immigration and Labor will discuss important questions surrounding immigration, millennials, diversity, recruitment, and retainment.
Trade Show
The show will highlight the latest equipment and materials used in the roofing, roof deck, urethane foam, waterproofing, and allied industries. Be sure to stop by the live demo area located in the back corner of the trade show floor and check out the various product demonstrations that will start every hour. Be ready with your questions by looking through the exhibitor list ahead of time and really thinking about what help you need in your business.
It is important to get to know other roofing contractors at the WRE, as well as the WSRCA board and committee members. Board members and committee members of the WSRCA will all be there, and they want to meet you. They have already learned the importance of networking, education, and advocacy. It is one of the best places to ask your questions.
It is hard to talk to contractors in your own market, but when you participate in a regional show like WRE you will meet contractors from many markets outside of your territory. The opportunity to share ideas, successes, and failures helps create win-win scenarios across the board. Be ready with your questions and you will be very happy with the answers you find. Don't forget the simplest question of all, "What is working for you?" It is a great conversation starter.