Contractor Marketing: Commit to Culture
Marketing for Employee Recruitment
by Heidi J. Ellsworth, owner, HJE Consulting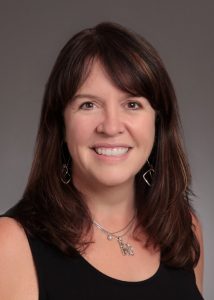 (Editor's Note: Heidi J. Ellsworth, a graduate of the University of Portland, has been working in the roofing industry since 1993. Having held positions with EagleView® Technology Corporation, Carlisle Construction Materials, Eco-Star™, and Malarkey Roofing Products®, Ellsworth is now the founder of the roofing-focused marketing firm, HJE Consulting Group. She is also the author of Sales and Marketing for Roofing Contractors, a guide for small businesses in the roofing industry.)
The fact that we are experiencing a labor shortage in roofing is a common conversation amongst roofing professionals, as well as many other industries. During the recent International Roofing Expo® (IRE), many of the classes were focused around labor and the importance of recruitment and retainment of employees. Developing a strong recruitment plan is essential, but many are still relying on older forms of recruitment, including local newspapers, Craigslist, and word of mouth. That may work in recruiting to a point, but it is now a competition with other contractors and industries looking for the next generation of seasoned talent. Contractors need to look at new ways of finding employees, because it is more about attracting the right employees than simply recruiting. Here are six ideas on how to embrace recruitment within your marketing strategies.
Target the Right Market
Too often employers do not take the time to really profile the right type of person for the job. In looking for roofing crews, it should be people who want to work outside, like a challenge, can understand rules for safety and quality, and are looking for career growth. Taking the time to understand the job and then focus on the areas to find the right people for that job will save a lot of time and money.
Reflect Your Culture
Prospective employees are researching your company to see if it will be a good fit, and your job profiles need to be reflected on your careers page and throughout social media. It is currently an employee's market, and they can look for the roofing companies they want to work for. So, make sure you are consistent in your messaging about the culture of your company and that it is reflected across all of your marketing, especially on your recruitment collateral, company website, and social media.
Make a Budget
It is important to think of employee recruitment as part of your marketing program and budget. Job fairs, digital advertising, and social media recruitment plans need to be understood and planned so that costs do not get out of control. A good year-round plan of recruitment will also keep your company top of mind in the community, helping you to find the best people for the jobs you need.
Use Digital Tools
Companies should be looking way beyond an ad in the newspaper. The next generation of workers care about the culture of your company, so they will be looking for what you are doing in the community, your online reputation, and what current employees are saying. Successful companies are using video, social media, and community involvement to attract talent. Video speaks to all ages and gives you the chance to really show off your company. Current employee testimonials help show that it is a great place to work and an excellent place to build a career.
Focus on Local
Make your recruitment relevant to your local community and the roofing industry. Trade schools, community colleges, and other construction trades all have publications and opportunities to meet with potential employees. Within the roofing industry, there are many online opportunities to advertise, such as RoofersCoffeeShop.com.
Use Social Media
If you are looking locally, you can target schools, clubs, or groups on Facebook that may be interested in a trade position. LinkedIn® is also a great recruiting tool when looking for estimators, sales, or administrative positions. It is very important that your social media reflect the culture of your company. Show how important safety is, share pictures of company parties, highlight promotions and awards, and post successful job stories.
Successful recruitment and retainment really is all about finding the right employees that fit your culture. With the right fit, retention becomes easier. It also offers long-term success for your employees, which translates into scalable and sustained success for your business.