Contractor Marketing: In the Palm of Your Hand
Mobile Technology in the Roofing Industry
by Heidi J. Ellsworth, owner, HJE Consulting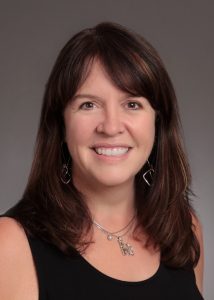 (Editor's Note: Heidi J. Ellsworth, a graduate of the University of Portland, has been working in the roofing industry since 1993. Having held positions with EagleView® Technology Corporation, Carlisle Construction Materials, Eco-Star™, and Malarkey Roofing Products®, Ellsworth is now the founder of the roofing-focused marketing firm, HJE Consulting Group. She is also the author of Sales and Marketing for Roofing Contractors, a guide for small businesses in the roofing industry.)
In today's world where efficiency and precision take precedence, technology is a key component when it comes to doing business within the contracting community. With the International Roofing Expo® (IRE) happening in Nashville, Tennessee, February 11–13, 2019, it is the perfect time to walk the show and learn more about important mobile technology solutions for your business.
One of the hot trends for 2019 is the development of mobile applications for construction. Smart phones and tablets allow contractors to be in touch immediately with their customers, giving them the edge in everything from prospecting to improved customer service. The agility of utilizing smart phones makes sense for communication, not only with other employees, but the overall benefit of informed customers.
Apps today are being developed for a very specific need. Companies are focused on recognizing problems and addressing them with easy-to-use applications. Be sure to talk to your team about what mobile apps they are using and how they may already be helping your business.
Smart phones and tablets make business easier on the road and can eliminate some of the late-night work. Asking manufacturers and distributors about their technology offerings, especially apps, makes working with them easier and helps both businesses. To be able to order materials, reports, or services through the phone or tablet can lead to greater efficiency.
Here are several ways that industry experts are seeing mobile applications making a difference in the construction industry. I would recommend using these trends as questions to software and app developers you may meet at the IRE.
Reduced Construction Delays
Strong communication with distribution and the office from the field can help ensure jobs are finished on time or early and without delays. The ability to document in the palm of your hand that all materials have been delivered to the jobsite is a major advantage. The difference of a pick-up truck filled with papers and files compared to an orderly, systematic mobile application that has all material and job information in one place is a game changer.
Improved Customer Communication
Customers are changing the way they communicate and it can no longer be assumed that a customer may want a phone call, email, text, or even a fax. Strong mobile apps that coordinate with the office customer relationship management (CRM) system can solve the problem. By noting communication preferences in the CRM system, whether that is connected to the office or another mobile app, the field will know how to communicate and be able to keep the customer happy and informed.
Increased Efficiency
By eliminating the use of paper and spreadsheets, companies can save hundreds of hours spent on data entry, collating information for reporting, or looking for paperwork that has been lost or filed away. As it is handled in the field, within minutes the office staff can be processing the request, change, or completion without having to retype the information or file the piece of paper. This leads to improved customer satisfaction and good reviews.
Tracking & Documentation
Staff travel times, GPS locations, and time spent onsite can all be consistently monitored with mobile apps. This improves accountability and reduces labor costs. Costs can also be reduced with mobile timesheets that record clock-in/clock-out times to the minute. Staff can also document their work progress with photos in mobile form for better transparency to management and clients. The beauty is that most field staff are already using their phones in their personal life, so it is not a hard leap to learn a new, specific mobile application.
Project Information
Using mobile apps to capture information at the jobsite improves accuracy and reduces issues that arise from illegible handwriting, inconsistent data, and information gaps. Photos, GPS, time stamps, and signatures captured onsite provide an accurate and indisputable audit trail for the project, delivering accountability to clients or evidence in legal disputes. Too often there is confusion and miscommunication, and by consistently documenting projects with mobile devices, there is always a good way to update customers and operations.
Manage Equipment More Effectively
Equipment scheduling and maintenance can affect a company's bottom line. With a mobile solution, it's easier to track and manage equipment use. Users can log equipment hours and keep track of locations and improve planning and use. It can also be used for increased security, using GPS and mobile applications to track equipment and make sure it is where it should be.
Marketing is about the customer experience and positive reviews, and operational efficiency can be one of your best tools. There are many ways to utilize mobile apps in the field to improve your business image and reputation.