Contractor Marketing: Diversification
You May Need to be Diversifying Your Business
by Heidi J. Ellsworth, owner, HJE Consulting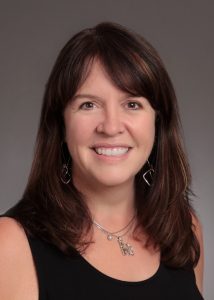 (Editor's Note: Heidi J. Ellsworth, a graduate of the University of Portland, has been working in the roofing industry since 1993. Having held positions with EagleView® Technology Corporation, Carlisle Construction Materials, Eco-Star™, and Malarkey Roofing Products®, Ellsworth is now the founder of the roofing-focused marketing firm, HJE Consulting Group. She is also the author of Sales and Marketing for Roofing Contractors, a guide for small businesses in the roofing industry.)
Those who attended the 2018 METALCON Conference in Charlotte, North Carolina, in October witnessed first-hand how the metal market is growing and how crucial it is for industry professionals to adapt. Roofing contractors need to think about diversifying to keep up with market demands that are changing due to economics, environment, technology, and overall consumer demand.
The Metal Roofing Alliance, a nonprofit association dedicated to educating consumers and roofing contractors to the many benefits of residential metal roofing, commissioned a study in 2017 with interesting results. According to this study, as consumer demand for sustainable building products continues to grow, the total market share of metal roofing grew from an 11% market share in 2015 to 14% in 2016. Between 2015 and 2016, the total demand for metal roofing increased from 17.7 million squares to 19.4 million squares. The study also showed that metal roofing is second only to asphalt shingle roofing in the remodeling market.
This hit home as I began thinking about how many contractors in the West focus on shingles. In fact, the Metal Roofing Alliance has set a goal of having metal comprise 20% of the residential roofing market by 2020. In the West, metal architectural has a 10.5% share, with metal structural holding 2.3% for a total of 12.8%. In comparison to fiberglass shingles at 60.5%, there is a lot of room for growth, but there are many reasons that contractors should be lo
oking at their product offerings.
Asphalt shingles are an excellent residential product offering, but when looking at an overall marketing plan, contractors should also be looking at how diversified they are. Homeowners are growing in sophistication, and being able to address their questions while offering several roofing options is key to successful sales. This includes offering additional rooftop or building envelope products, such as gutters. It is about looking at your total product line and production to understand how you can bring important products or services under your roof to improve margins, marketing efforts, and customer satisfaction.
On the commercial side, I consistently hear about the growth of coatings and the ability to offer roof restoration instead of replacement. For some, that may be unthinkable, but many contractors have met the increased demand by developing systems and services that are maintaining roofs until they can be repaired or replaced. A strong maintenance program is a sustainable business that both commercial and residential roofing contractors can add to their offerings.
It is a changing world and good marketing means truly understanding your customers and their needs. From a marketing point of view, there are several types of programs that create buzz and open the door for contractors to sell consistent, high-quality roofing services coupled with ongoing maintenance.
Think Environmentally
If you are in a solar friendly state, you need to be looking at solar roofing systems either as an offering or as a subcontractor. According to The Solar Energy Industries Association®, the cost to install solar has dropped by more than 70% since 2010, leading the industry to expand into new markets and deploy thousands of systems nationwide. Current prices are at or near their lowest, and an average-sized residential system has dropped from more than $40,000 in 2010 to nearly $17,000 today.
Think Generationally
The next generation of homeowners and building owners are looking at long-term, environmentally friendly products as they make their decisions. According to recent studies, about 37% of homes are owned by millennials. Although buying homes later than earlier generations, they are bringing their distinctive buying habits to ownership. They are researching what they want for their homes and how it fits into the larger cultural issues, including social cause and environment. Having the type of products that appeal to millennials can make a huge difference in your marketing efforts.
Think Yearly
Everything we do today involves a warranty, check-ups, and maintenance, and roofing should be no different. Understanding the types of products that can be used yearly to update, restore, or simply maintain roofs can make the difference in the customer experience. It is much easier to build a relationship with a roofing contractor who is watching out for a customer's property twice a year than looking for roofing contractors when there is a leak. This is not just commercial.
Think Exclusive
There are many franchise programs available that are exclusive, and they are usually designed around a product that is marketed directly to the home or building owner. A great example is gutter protection. No matter how you feel about it, these companies do a great job marketing to homeowners and you could possibly be part of their network. Exclusive territories offer you a chance to not only service and install the product, but also inspect the roof to see if there is potential work.
Think Seasonally
You should be offering a product for every season. It can be as simple as hanging Christmas lights or seasonal inspections. Look at what your customers need throughout the year and make yourself indispensable to them.
As you look at diversifying your business, think outside the box. Think about new products like metal and solar, along with new services, including seasonal needs, service, and maintenance. Times are changing, and a good company and great marketing plan stays in tune with changing tides.