Editor's Notes: Mixed Bag
Some Good News & Some Bad News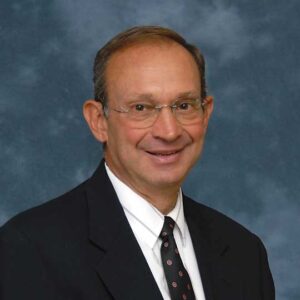 If we're headed toward a recession, as some keep predicting, you would never know it from talking to numerous roofing contractors in the West. The construction industry in general seems to be doing quite well in recent months. While there's not nearly as much backlog of projects on the board, almost every roofing contractor we spoke with in most areas of the West seem quite pleased with the amount of work available.
As an additional benefit to contractors, the law of supply and demand has kicked in. Demand seemed to be slowing a few months ago. That fact, coupled with the supply chain of raw material finally catching up, has started to lower construction material prices. The Associated General Contractors (AGC) recently reported that, "The price of materials and services used in nonresidential construction inched down 0.1% from February to March, as plunging fuel prices outweighed increases in the cost of other goods."
Ok, so it's just a small decrease, but we'll take it. Ken Simonson, the AGC's chief economist, went on to note that, "With materials costs fluctuating so much month-to-month, contractors remain wary about committing to projects with unpredictable costs and lead times. While inflation in the broader economy is settling back to earth, construction costs keep hitting updrafts." Apparently helping this lower price of construction material was a 2.3% decrease in energy costs. I sure haven't seen this decrease in my monthly electric bill, but that's a whole different story.
Additionally, construction employment increased in 44 states during March from a year earlier, according to a new federal employment data report. Along with that news, it was reported by the same agency that 20 states added new construction jobs from February to March, the majority of those states effected are in the West. California was one of the few Western states bucking this trend with a decline of about 1% of new construction projects.
That's the current info, but on the other hand, the first quarter of 2023 for asphalt roofing material manufacturers didn't look so good. The Asphalt Roofing Manufacturer's Association reported that the sale of roofing shingles declined by 21% and commercial asphalt product sales declined by 24% during the first quarter of this year as compared the same period in 2022. That's not good news. Hopefully the before-mentioned upward trend will make the next quarter report look better.
Luckily, home mortgage and refinance rates have settled down. From an all-time low of 2.3% just a couple of years ago, rates for a 30-year fixed mortgage are now hovering around 7%. While this isn't low by any means compared to what it was, at least homeowners now know where they stand and what to expect. The roller coaster rate ride seems to be over. The people who had adopted a wait-and-see stance can now view the financial landscape with a little more confidence.
Meanwhile, Western roofing contractors are still trying to find enough people willing to work on the roof. It appears to be an ongoing problem that has no solution in sight. This issue seems exacerbated right now as the West emerges from a winter hit by a series of devastating storms. Not only did these extreme weather events provide the need for new roofs or roof repairs, it delayed the start and completion of many projects that had already been booked. During that downtime, roofing contractors experienced the same problem they experienced during the start of the COVID-19 pandemic, such as people leaving the industry to find work elsewhere. Now the question is, how to lure them back?
Of course, we can't just look at the economic health of contractors. The financial well-being of the entire industry, including contractors, architects, manufactures, suppliers, distributors, and customers, are all important. Every aspect of the market must be healthy for the construction industry to flourish. So how do we get back on track? We just need the economic climate to settle down and consumer confidence to be restored.

Marc Dodson
editor