Tamástslikt Cultural Institute
New Metal Roof & Siding for American Indian Museum in Pendleton, Oregon
by Marcus Dodson, publisher

The Tamástslikt Cultural Institute in Pendleton, Oregon, tells the story of the Cayuse, Umatilla, and Walla Walla Tribes. These three American Indian Tribes have inhabited the Plateau region of the Pacific Northwest for more than 10,000 years and assisted the Lewis and Clark Expedition in the early 19th century. The 45,000-sq.ft. building houses exhibit space, meeting rooms, archives, a research library, and work spaces.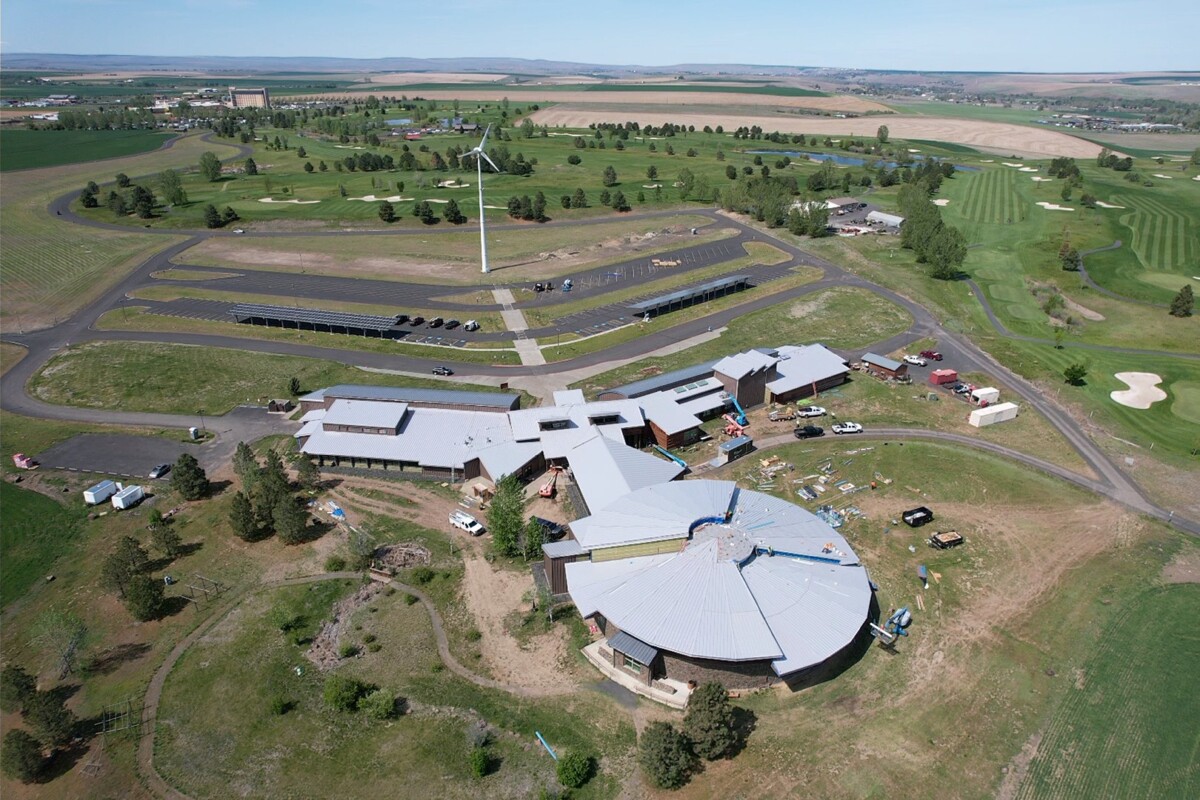 The rounded wing of the Tamástslikt Cultural Institute is meant to evoke the feeling of a circle. As visitors walk the counter-clockwise direction through the exhibits, they experience the history and ancient traditions of the Tribes, designed by Jean Jacques André of Vancouver, British Columbia.
C & C Construction Services Inc. DBA C & C Roofing of Hermiston, Oregon, performed the intricate reroof project. As a member of the Western States Roofing Contractors Association (WSRCA), C & C has access to some of the highest-quality training resources available in the industry.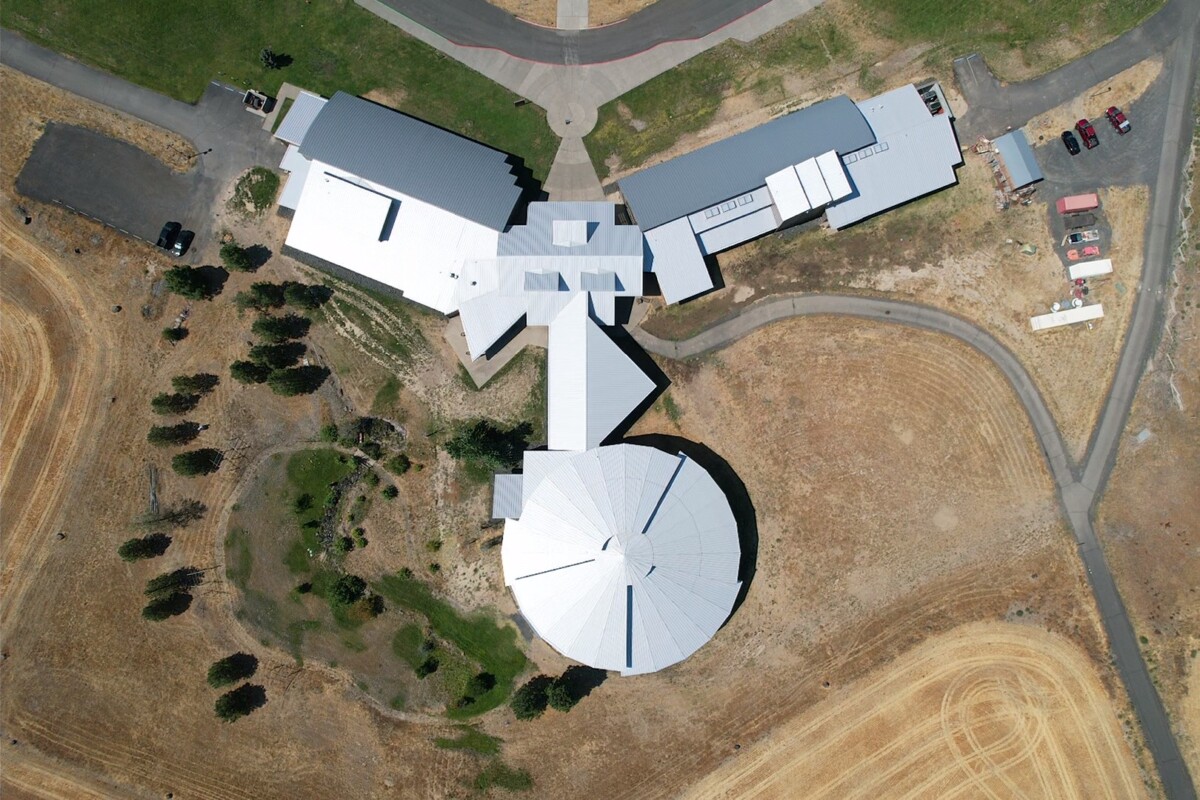 "The museum itself is a hidden gem in Eastern Oregon," said Aurelio Ceniceros, project manager, C & C. "It seems to lay in the shadow of the Wild Horse Casino, which draws people off Interstate 84 in the first place."
For this project, C & C installed a completely new roof using Taylor Metal Products' MS-200™ Metal Roof Replacement and Siding. The MS-200 panel is a fully crimped standing seam roof product that is ideal for low-slope roofs like the Tamástslikt Cultural Institute. The top concerns for roof systems in the Pacific Northwest are wind, water intrusion, and hail damage. Taylor Metal Products' MS-200 panel has a butyl-injected seam that prevents water from entering the system. The team also installed a grits system for the metal siding.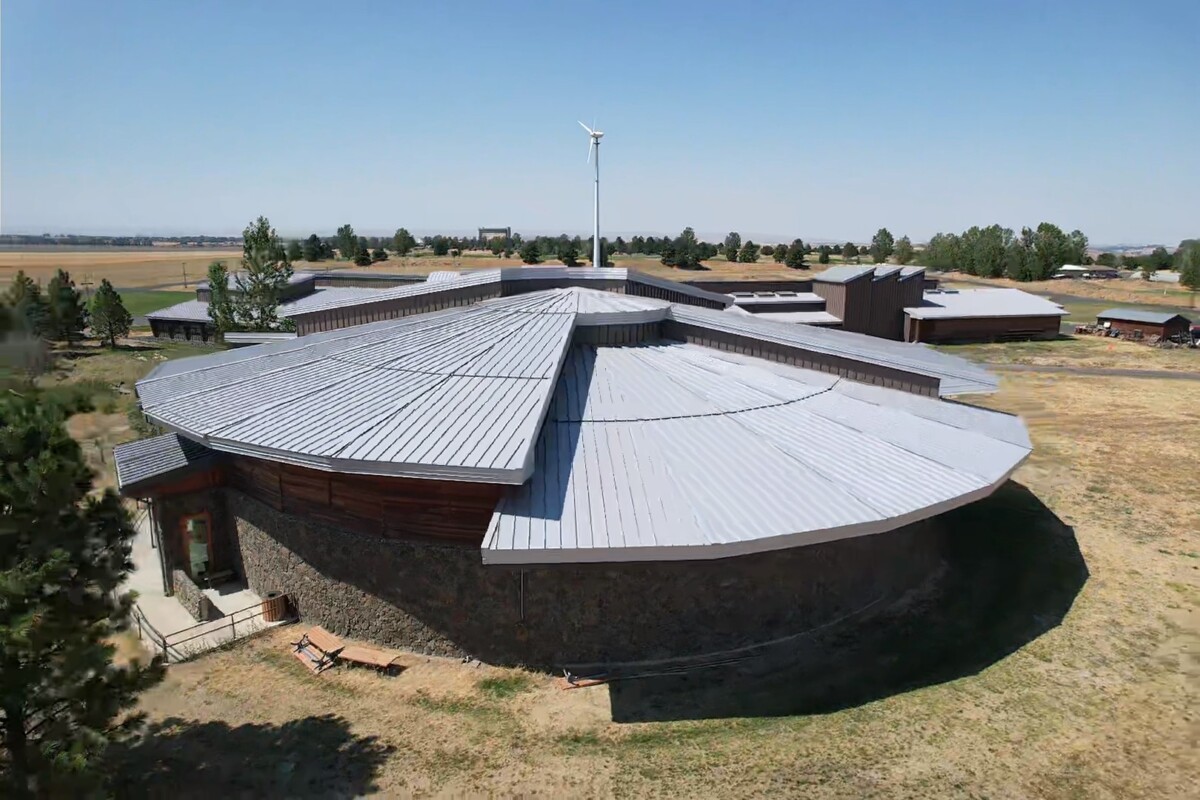 "The gentlemen working day after day for about 12 months on this project mentioned the serenity and the peacefulness of the views," expressed Ceniceros. "Seeing the results of their hard work was very satisfying."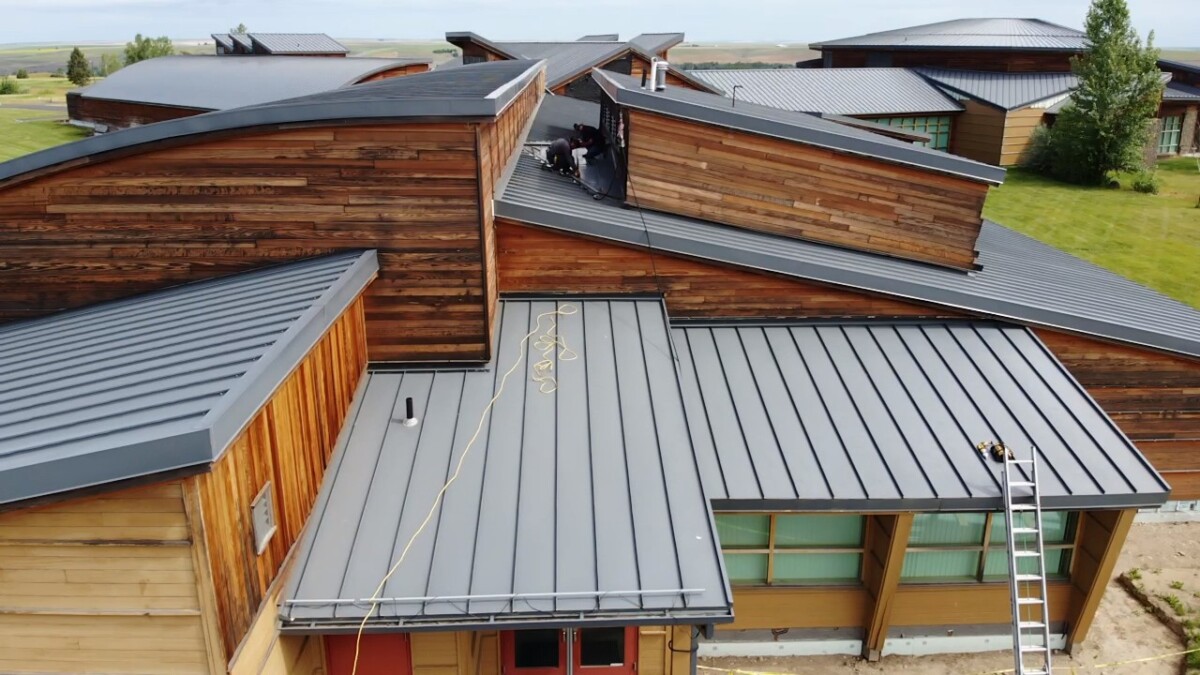 Working near the Blue Mountains meant that the weather was unpredictable and often erratic. Wind gusts, rain, and snow would come and go at any time, even if inclement weather wasn't in the forecast. "Throughout the project we had to be very cautious about the high wind gusts and rain," explained Ceniceros. "We had to be intuitive and responsive with our project scheduling."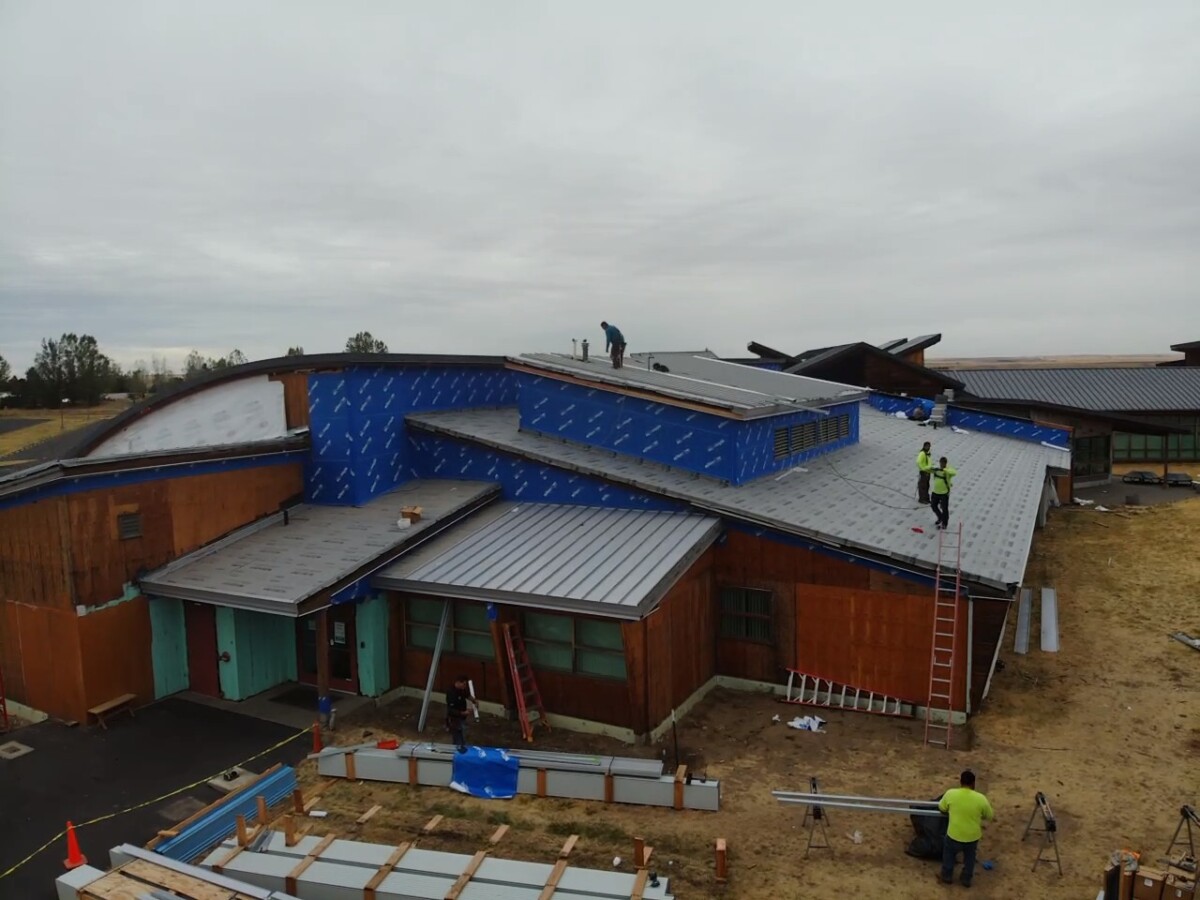 The overall size of the new roofing and siding came in at over 8,000 sq.ft. The Tamástslikt Cultural Institute project was also the first time the C & C team completed a radius metal roof. Cesar Torres, project manager, C & C, submitted a winning photo of the museum's new siding and roof to the WSRCA for its quarterly photo contest in early 2023. The new siding and roof at the Tamástslikt Cultural Insitute allow visitors to continue to engage in the important historical education of the people who originally inhabited this area of the Pacific Northwest.