Construction Law: OSHA Penalties
New Enforcement Guidelines
by Trent Cotney, partner, Adams & Reese, LLP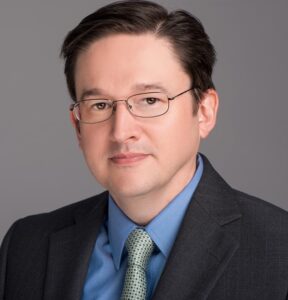 (Editor's Note: Trent Cotney, partner at Adams & Reese, LLP, is dedicated to representing the roofing and construction industries. Cotney is General Counsel for the Western States Roofing Contractors Association and several other industry associations. For more information, contact the author at (866) 303-5868 or go to www.adamsandreese.com.)
In late January, the Occupational Safety and Health Administration (OSHA) released new penalty enforcement guidelines that could make fines even steeper for United States employers. These directives will take effect 60 days after the announcement was made.
According to the United States Department of Labor, the intent is to make OSHA penalties more stringent so employers will comply with specific safety and health standards and prevent their workers from being exposed to life-threatening working conditions.
What the New Guidelines State
When the new guidelines go into effect, OSHA area office directors and regional administrators will have the ability to issue instance-by-instance (IBI) citations in certain cases. These citations will be applied to severe violations considered high-gravity, with rules supporting a fine for each non-compliance occurrence. Examples of these conditions include falls, trenching, machine guarding, lockout/tagout, respiratory protection, permit-required confined space, and recordkeeping violations considered other-than-serious.
The IBI citations will allow OSHA authorities to apply their full authority of OSHA standards to address non-compliance. These enforcement requirements will be administered to the construction industry, as well as agriculture, maritime, and general industries.
These guidelines also remind OSHA area directors and regional administrators to avoid grouping violations together. They are being encouraged to issue citations for each separate issue. The current policy for IBI citations applies only to willful and egregious citations, and it has been in effect since 1990.
What This Means for Employers
"It is intended to be a targeted strategy for those employers who repeatedly choose to put profits before their employees' safety, health, and wellbeing," said Doug Parker, assistant secretary for OSHA. "Employers who callously view injured or sickened workers simply as a cost of doing business will face more serious consequences."
According to the enforcement memo issued in January, area directors and regional administrators can choose to use IBI citations in the case of one or more of the following factors.
The employer has received a willful, repeat, or failure to abate violation within the past five years where that classification is current.
The employer has failed to report a fatality, inpatient hospitalization, amputation, or loss of an eye pursuant to the requirements of 29 CFR 1904.39.
The proposed citations are related to a fatality/catastrophe.
The proposed recordkeeping citations are related to injury or illness(es) that occurred as a result of a serious hazard.
Also, once IBI citations are issued, OSHA will issue press releases about the offenders and their violations. This action is intended to deter non-compliance further.
Although the intent behind the new guidelines is to ensure worker safety, employers could find themselves facing serious financial penalties. If citations are given for each instance of a violation, as opposed to some being grouped together, the cost for employers could skyrocket. In addition, press releases can do serious harm to employers' reputations.
Advice for Employers
As you can see, these new OSHA guidelines could significantly impact your workplace. If you are unclear about how the new instructions will affect you, do not hesitate to speak with legal counsel. An experienced OSHA attorney can help you understand the implications for your company and help you focus on ways to remain in compliance.