Contractor Marketing: Diversifying Your Business
Sales & Maintenance Programs Lead to Revenue Opportunities
by Heidi J. Ellsworth, owner, HJE Consulting
(Editor's Note: Heidi J. Ellsworth, a graduate of the University of Portland, has been working in the roofing industry since 1993. Having held positions with EagleView® Technology Corporation, Carlisle® Construction Materials, Eco-Star™, and Malarkey Roofing Products®, Ellsworth is now the founder of the roofing-focused marketing firm, HJE Consulting Group. She is also the author of "Sales and Marketing for Roofing Contractors," a guide for small businesses in the roofing industry.)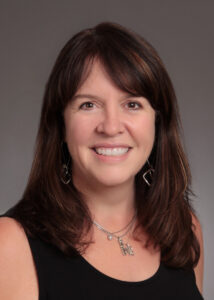 Whether you have a service and maintenance program or are looking to start a program, one of your first steps should be to bring your sales team together to talk about how to sell it. Service and maintenance programs are a great way of diversifying your business. But, how you incorporate a new division and/or service is not always as easy as it sounds. There are many opportunities today to look at your business, whether residential or commercial, and think about how you can service your customers after a new roof is installed.
Several large commercial roofing contractors have found great success with a service and maintenance program. On the residential side, think the same way. What homeowners would not love to have their gutters checked, chimneys from the outside inspected and an overall health check for their roof? As your sales team visits with residential customers about the inspections, it is also a great chance to ask for reviews and referrals. It is basic customer service, and instead of walking away from the customer for ten years, you are now seeing them possibly a couple times a year.
How do you start? Look at what customers need and be sure that the sales team agrees. By asking the sales team what they are hearing from their customers you may find some of the following as revenue opportunities:
Monitoring
A key to keeping buildings safe during weather events is consistent monitoring. Having a program set-up ahead of time with customers will ensure that buildings will be in a pre-planned rotation for snow removal, drain cleaning, and overall inspections. For salespeople, this is a great opportunity to not only gain ongoing service and maintenance, but also obtain information on additional buildings or opportunities. As every roofing professional knows, it is critical to keep drains clear before, during, and after weather events to keep ponding water at a minimum. By talking to your customers about a year-round program and helping them put one in place, you are reducing risk for the building owner and providing great customer service.
Customer Portal
Look at offering a customer portal that customers can access easily. Portals today offer the opportunity to store receipts, inspections, photos, and historical documents. More sophisticated portals also have features for scheduling, budgeting, planning, and communications. It is a great feature for your sales team to use to obtain a service and maintenance contract that is sustainable.
Fall & Spring Inspections
Inspecting the roof twice a year can be critical. Identifying trouble areas, along with wind, hail, or water damage, can save a roof from winter failure. Cleaning drains and removing debris from the roof is essential to keep water from accumulating on the roof or not draining. It has the same effect as snow melt, which is even heavier on the roof. Getting roof inspections and maintenance before and after harsh winter weather can save money, lives, and headaches.
Snow Removal
Work with your customers to have an ongoing plan for quick snow removal in order to keep unnecessary weight off the roof. With many roof collapses noted in the news during the last couple of winters, facility managers and homeowners are realizing how important it is to have a plan for when the snow begins to fall.
These are all items that can be easily sold during the final inspection of a roofing project. Developing your service department will take time and it is wise to talk to other contractors in your extended network to see how they have found success. Finding the right software to support your service department is critical along with training your employees to think differently. By starting your own program or expanding your current service program, you will be your customers' first call during emergencies.