Editor's Notes: The Economy
The Construction Industry Looks Healthy for the Near Future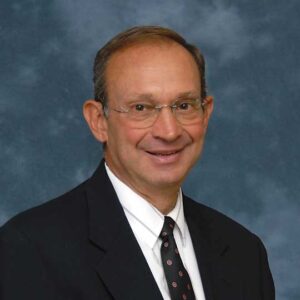 Where is the construction market headed? Are we moving toward a recession or a soft landing that may have already bottomed out? In most areas of the country, construction employment is on the rise, but there's been a shift in the type of jobs. Residential building is seeing a slowing trend while commercial and institutional projects are on the rise.
Construction firms added 25,000 employees in January and raised wages for hourly workers more steeply than other sectors, according to an analysis by the Associated General Contractors of America (AGC) of new government data. AGC officials said the industry was benefitting from relatively strong demand for construction projects as firms struggle to fill available positions in the sector.
"Construction employment and pay gains outpaced the economy as a whole in the past year, showing that demand for projects remains strong," said Ken Simonson, the AGC's chief economist. "In fact, most contractors would like to hire even more workers and are raising pay in an effort to attract them."
The AGC went on to add that, "Construction employment totaled a record 7,884,000, seasonally adjusted, in January, an increase of 294,000 or 3.9% from a year earlier. That growth rate topped the 3.3% rise in total non-farm employment."
What about the stock market? As everyone knows, if the Dow Jones Industrial Average drops too far, people will hold onto their money and stop investing in factory expansions or new construction. Right now, that doesn't seem to be the case, as the market is holding its own.
Propping up this market resurgence is consumer spending. The general public continues to open their wallets and spend until their gooey little hearts are content. While the silicon chip shortage seems to be easing in recent months, there's still a shortage of consumer products that will continue until the pipeline gets resupplied. High-end ticket items, like new cars, are still selling for well over the manufacturer's suggested list price, and many buyers are willing to pay the premium.
The recent rise in home mortgage rates has definitely had an affect on housing prices. In the vast majority of the West, we haven't seen prices falling, but rather a significant slowing of the price increase. Existing homes are still being sold, but remaining on the market longer. New homes are being built, but at a slower rate. The higher mortgage rates are not only discouraging to potential buyers, it also means that they have to have a higher income to qualify for the home loan, in many cases, much more income than they did just a year ago. The alternative for many is to settle for a smaller home or a different area. For some, they have come to the sudden realization that their golden opportunity has passed them by and they aren't willing to compromise their dream house. For others, it means settling, at least for the time being.
As has been stated by many, all markets are local. If the construction market is going strong in your area, take advantage of it, and ignore the national trends and new reports. Right now, the Western construction market seems in pretty good shape.

Marc Dodson
editor