Tile Talk: Preparing for 2022
Understanding the Factors That Affect the Roofing Industry
by Richard K. Olson, president & technical director, Tile Roofing Industry Alliance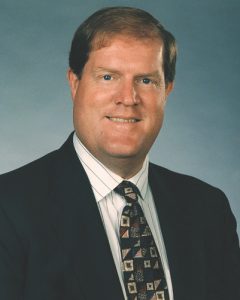 (Editor's Note: Richard K. Olson is president and technical director for the Tile Roofing Industry Alliance. The association represents industry professionals involved in the manufacturing and installation of concrete and clay tile roofs in the United States and Canada, and works with national, state, and local building officials to develop installation techniques, codes, and standards for better roofing systems. Olson can be reached at rolson@tileroofing.org.)
As 2022 unfolds, we will need to watch as inflation and construction material costs increase from supply chain issues that can change the building trends and practices we have previously known. The growth in market, COVID-19 mandates, reduced workforce, and material supply chain issues created significant challenges in 2021 that are projected to remain until summer 2022. Now is a good time to review some of the following items for how they might impact your business and project estimating moving forward.
Building Code
Each year, the local building officials formally adopt the version and year of code they will enforce moving forward. In areas that are subject to additional wind, fire, or snow requirements, review the changes as the national codes have continued to expand the performance-based requirements for compliance. In fire areas, there continues to be expansion into the urban and even certain residential areas to require compliance to the Wildfire Urban Interface regulations. This will affect the selection of certain roof assembly materials to have proper product ratings for compliance to this more restrictive code.
Building Product Identification
The start of the year is always a time to review and update your resource library for the roofing components you will be using and the manufacturers' formal code-issued product approvals. This will provide the actual fit for use, or product limitations that you are responsible to know. With so many new products entering the market each year, it is important to review the formal approvals each time you consider using a new product. Always check the fit for use for the application you intend to use for a product as some manufacturers do not always provide sufficient information to make that formal determination. If in question, consider submitting a formal request in writing to the manufacturer for assurances. In addition, you might consider obtaining the formal approval from the local building official for any new product. In the end, they are the final authority for what will be allowed in their jurisdiction for both product and installation practices. This is important when bidding your project, as rejection of alternative products may cause additional cost to you if they are not allowed at the local code level.
Supply Chain
Engaging in conversation with your distributors, manufacturers, and delivery services will better prepare your supply channels and cost projections for 2022. There continues to be inventory shortages and lack of raw materials available in the manufacturing community. The continued shortage has driven up the costs of transporting materials and depletion of inventory for all aspects of building construction. Some transportation experts are projecting international freight issues to be a long-term problem that may take years to resolve, if ever.
Inventory
With the strong construction levels in 2021, most contractors depleted their in-house inventories. This will create an additional demand in the first quarter of 2022, as restocking will need to occur prior to the construction season for many of the components we all utilize. This will continue to be a challenge in 2022.
Training
January and February are a great time to consider in-house training, and your industry trade associations can help with the initial onboard training for new hires or refreshers for experienced employees. This provides an increase in visibility and promotion of credentials for leveraging your roofing estimates through certification from your training.
Labor
Identifying and retaining a reliable workforce will continue to challenge us in 2022. The increased cost to hire and train these workers will most likely be passed onto the consumer. It will continue to escalate as the lack of viable workers will continue through most of 2022.