Safety Corner: WSRCA Safety Companion App
Your Essential Tool for Workplace Safety
by Stephen Zasadil, WSRCA safety consultant, president, SNK Services LLC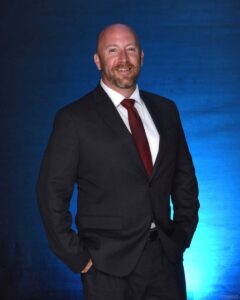 (Editor's Note: Stephen Zasadil spent ten years as a safety of flight operator with the United States Navy before beginning his career as a safety compliance consultant in 2009. He currently works with companies across the United States to provide OSHA compliance information, documentation, and training.)
In the fast-paced world of roofing, ensuring the safety of your workers is paramount. That's why we are thrilled to announce the upcoming release of the Western States Roofing Contractors Association (WSRCA) Safety Companion App. Designed with the unique needs of roofing professionals in mind, this app will serve as your comprehensive guide and essential tool for promoting workplace safety.
The WSRCA Safety Companion App is an innovative solution that brings together a wide range of features and resources to support your safety efforts. Whether you are a roofing contractor, a safety professional, or a worker in the field, this app has been developed with you in mind.
One of the standout features of the WSRCA Safety Companion App is its user-friendly interface. We understand that busy professionals need intuitive and streamlined tools, which is why we have designed the app to be simple and accessible. Navigating through the various sections and features will be a breeze, ensuring that you can focus on what matters most, the safety of your workers.
The app offers a wealth of resources at your fingertips, starting with the comprehensive Toolbox Talks section. These talks provide valuable insights and practical guidance on various safety topics, empowering you to conduct informative safety meetings and discussions. With the tap of a screen or the click of a button, you can access these talks, making them easily shareable and downloadable for offline use.
In addition to Toolbox Talks, the app also includes a Resources section that is packed with downloadable OSHA documents. These documents cover a wide range of topics, from regulations and guidelines to best practices. By having these resources readily available, you can ensure compliance with safety standards and enhance your knowledge in key areas of safety management.
To further support your safety efforts, the WSRCA Safety Companion App offers interactive training modules. These modules provide concise and informative training experiences, allowing your team to acquire essential skills and knowledge directly on their devices. From fall protection to hazard identification, these modules cover crucial safety topics, ensuring that your workers are equipped with the latest industry insights.
As a member of the WSRCA, you will also benefit from exclusive access to weekly Toolbox Talks PDF files. These files, sent directly to your inbox, contain the latest talks featured in the app. This seamless integration between the app and the member-exclusive resources enhances the value you receive as part of the WSRCA community.
Furthermore, the WSRCA Safety Companion App incorporates features that promote engagement and collaboration. You can participate in workshops offered within the app, where you can connect with industry experts and like-minded professionals. This collaborative learning environment allows you to share experiences, ask questions, and gain valuable insights to elevate your safety practices.
The app's versatility extends to multiple platforms, ensuring compatibility with both iOS and Android™ devices. Whether you prefer to use your smartphone or tablet, you can access the app on your device of choice, empowering you to prioritize safety wherever you go. With the WSRCA Safety Companion App, you can confidently navigate the ever-evolving landscape of safety regulations and best practices. You will have the tools and knowledge to foster a culture of safety, prevent accidents, and enhance the well-being of your team.
In addition to its impressive features mentioned earlier, the WSRCA Safety Companion App also offers a dedicated Safety Forms section, catering to the specific documentation needs of roofing professionals. This section is designed to streamline and enhance your safety management processes by providing convenient access to essential forms and templates.
Within the Safety Forms section, you will find a comprehensive range of forms to assist you in various aspects of safety management. Some of the key forms available include the following.
Site Inspections
Conducting regular site inspections is crucial for identifying hazards and ensuring a safe work environment. The app provides user-friendly site inspection forms that allow you to document observations, note potential risks, and record corrective actions.
Investigation Forms
Promptly reporting and investigating near misses and accidents is vital for preventing future incidents. The app offers convenient forms that guide you through the process of documenting near misses and accidents, including details of the incident, contributing factors, and recommendations for improvement.
Fall Protection Plan Template
Fall protection is a critical aspect of roofing safety. The app provides a customizable fall protection plan template that enables you to develop a comprehensive plan specific to your projects. This template covers essential elements, such as hazard assessment, preventive measures, rescue plans, and training requirements.
Equipment Inspection Forms
Regular inspection of equipment is essential to ensure its proper functioning and minimize risks. The app includes inspection forms that help you document equipment inspections, noting any defects, maintenance requirements, or repairs needed.
By utilizing the Safety Forms section, you can streamline your safety documentation processes, maintain accurate records, and enhance your overall safety management practices. These forms are conveniently accessible within the app, enabling you to complete them digitally and have all the necessary documentation at your fingertips.
The WSRCA Safety Companion App strives to provide comprehensive support for all aspects of safety management in the roofing industry. From informative toolbox talks and downloadable resources to interactive training modules and collaborative workshops, the app equips you with the necessary tools and resources to elevate workplace safety.
The roofing industry's safety landscape is evolving, and with the WSRCA Safety Companion App, you will be at the forefront of innovation, empowerment, and excellence in workplace safety.