Construction Law: FAST Act
What California's New Law Could Mean for Everyone
by Trent Cotney, partner, Adams & Reese, LLP
(Editor's Note: Trent Cotney, partner at Adams & Reese, LLP, is dedicated to representing the roofing and construction industries. Cotney is General Counsel for the Western States Roofing Contractors Association and several other industry associations. For more information, contact the author at (866) 303-5868 or go to www.adamsandreese.com.)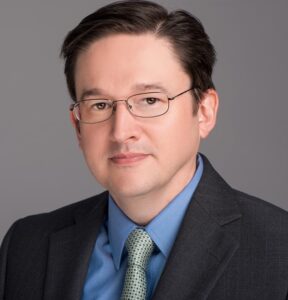 On Labor Day 2022, Governor Gavin Newsom signed a bill into law that may have huge implications not only for California, but for the rest of the nation, and could be a potential threat to the construction industry. The Fast Food Accountability and Standards Recovery Act, AB 25 (FAST Act) is intended to implement guidelines for workers in the fast food industry. However, some of its methods are troublesome.
What the Legislation Stipulates
The FAST Act creates a Fast Food Council. This board is comprised of ten members, including fast food workers, their advocates, restaurant franchisees, as well as representatives from the Governor's Office of Business and Economic Development. All are appointed by Governor Newsom, the Senate Rules Committee, and the Speaker of the Assembly. The council is tasked with regulating employment terms for all fast-food restaurants with more than 100 locations nationwide. The directive includes setting standards for working hours, working conditions, and wages. The goal is to protect the health and safety of workers and ensure their pay is in line with their cost of living.
Understanding the Implications
While the intention of this law may seem well-meaning, it is actually creating a version of sectoral bargaining, a system in which an entire industry's terms of employment are set and enforced by a government-created council, which is usually not associated with United States labor. Instead, American policy is managed by the National Labor Relations Act of 1935, which addresses bargaining between individual companies and labor unions.
According to the National Labor Relations Act, labor unions must gain worker support before negotiating for and representing them. In contrast, with sectorial bargaining, most employees are taken out of the equation. This legislation is concerning because it will give too much power to unelected council members, taking away control from the fast food restaurants themselves. For example, the council is supposed to address wages in terms of the cost of living. The nation has already seen an increase in the minimum wage, so some industry experts wonder how much the council could raise wages. Perhaps $20 an hour, or more? Such a jump could have ramifications, including more automation and fewer employees, higher prices for the customers, and more companies going out of business. Of even greater concern is that fast food is just the start of sectoral bargaining, at that it may spread to the construction industry costing wages to rise even further.
The Governor's Position
In signing this law, Governor Newsom claims he is looking out for the workers. He states that the FAST Act is part of his office's ongoing efforts to support workers and workplace safety. "California is committed to ensuring that the men and women who have helped build our world-class economy are able to share in the state's prosperity," he said. "This law gives hardworking fast-food workers a stronger voice and seat at the table to set fair wages and critical health and safety standards across the industry. I'm proud to sign this legislation on Labor Day when we pay tribute to the workers who keep our state running as we build a stronger, more inclusive economy for all Californians."
Chamber of Commerce's Position
In mid-September, the United States Chamber of Commerce voiced its opposition to the law by offering support to a group called Save Local Restaurants. This coalition of California restaurant owners, small-business owners, consumers, workers, and franchisees hopes to protect Californians from higher prices and more layoffs.
According to Neil Bradley, Chamber of Commerce executive vice president and chief policy officer, the legislation is "bad for California and bad for America." He explained, "If AB 256 stands, you can be sure that this will be the first of many efforts to impose on businesses of all kinds European-style sectoral bargaining complete with government-created boards dictating how small businesses operate and how employees work. The outcome in each case will be the same as in the restaurant industry: fewer jobs, fewer choices for consumers, and higher prices for families."
What We Can Expect Next
It is hard to say if Save Local Restaurants will be successful in fighting this new law, but there is concern that this type of legislation could take hold in other states as well and affect other industries like roofing. Many business experts agree that such government control will make it more and more challenging to own and manage a successful small business.