Tile Talk: Selecting Quality Products
Trust the Code-Issued Product Approvals
by Richard K. Olson, president & technical director, Tile Roofing Industry Alliance
(Editor's Note: Richard K. Olson is president and technical director for the Tile Roofing Industry Alliance. The association represents industry professionals involved in the manufacturing and installation of concrete and clay tile roofs in the United States and Canada, and works with national, state, and local building officials to develop installation techniques, codes, and standards for better roofing systems. Olson can be reached at rolson@tileroofing.org.)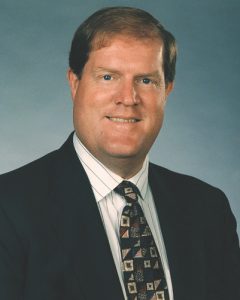 Selecting quality code-approved products will help provide the best roof performance for your upcoming projects. The building material supply chain continues to be challenged for raw materials, accessories, and lack of reliable shipping options. These supply chain issues are complex and provide no relief in the short term.
Industry associations continue to monitor and communicate the information on sources, options, and viable alternatives where they might exist. One area of concern we see is the substitution of the project design professional's called out material for any readily available product without proper due diligence. We are starting to see imports and non-code approved products entering the market and being installed. These non-rated products may open the potential for rejection from building inspectors or call backs after completion for lack of performance of the products.
While the temptation and pressure to use these products may exist to keep your project going, there is a reason that code-approved products are specified. The recognized codes have established performance standards that provide minimums for what and how a component or system will be installed. The codes have established two categories to this process. One is the prescriptive performance minimums for the product's installation requirements that addresses how a product or system must be used. The second is the acceptance criteria of the actual product, which addresses laboratory testing of the product for code compliance of physical properties and product restrictions.
Roofing professionals are aware of recognized codes and installation requirements, which will include items such as sheathing, underlayment, venting, flashing, and cladding options. Specific fastening, weather blocking, and sealing systems may be part of those requirements. As manufacturers of products, we look to the recognized codes to provide guidance for acceptance or performance criteria on our products or systems that we wish to sell. These requirements will outline specific tests for dimensional, performance, and durability for the intended use of the products.
The nationally recognized code bodies have created a list of approved and accredited testing laboratories that can perform such tests and provide a formal code recognized product approval that will show compliance of a product for the various codes. While most products in the market have formal reports, there are products that are being sold in the market that do not. As the roofing and design professional you should always obtain a copy of the product approvals. As the roofing professional it is your responsibility to determine fit for use. When products do not have code-issued approvals, it will not allow the end user to know if the product meets the minimum code requirements or if the product will perform in the environment it is being placed.
Roofing professionals should review each of the products that are being ordered for upcoming projects and ask the distributor or manufacturer for a copy for their files. If you are being approached to substitute a current product for one more readily available, it is important to review those approvals for equal compliance. In the case of substitution, you might also obtain approval of the local building code official prior to ordering or installing.
Industry associations can be another resource to reach out to, as most are monitoring not only their member products, but also new and innovative products that are entering the marketplace. As demand increases and material flows are limited, we are seeing an increase in requests for additional information on options and alternative materials that might be available. If we are not able to answer your questions, we will be able to direct you to additional resources that will be able to help.
With the strong demand for workers, we can also provide training that will help give a new or seasoned employee the basics of how to install our products. Our Tile Roofing Industry Alliance training classes will cover some specific products are often used and how to properly install to meet the code requirements. With a little due diligence ahead of your next ordering of materials, you can identify products and options that will meet your needs and help provide a longer life cycle to your project. Take the time to get the code-approved products.