Tile Talk: Being Prepared
Planning Your Response to Climate-Based Events
by Richard K. Olson, president & technical director, Tile Roofing Industry Alliance
(Editor's Note: Richard K. Olson is president and technical director for the Tile Roofing Industry Alliance. The association represents industry professionals involved in the manufacturing and installation of concrete and clay tile roofs in the United States and Canada, and works with national, state, and local building officials to develop installation techniques, codes, and standards for better roofing systems. Olson can be reached at rolson@tileroofing.org.)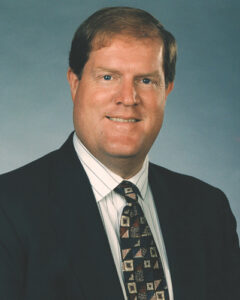 In the West, we saw record warm temperatures and devastating wildfires in California and Oregon. In the East, Hurricane Ian created significant damage to the entire coastline. In a time of serious supply chain challenges, these events are only accelerating issues for our roofing community.
The Tile Roofing Industry (TRI) Alliance is working with industry associations and manufacturing partners to help assess the damage, needs, and challenges in the various regions of the country. It is through these collective partnerships that we obtain credible information as to the damage and performance of the roof assemblies from either event. We know from government predictions that the fires and hurricanes will be an ongoing probability with potential for significant losses in the future.
For the repair process after events, we are gathering informational resources we can pass along to roofing professionals to help in providing the most accurate bids on repair projects. After wind, hail, or fire events, there will be the influx of roofing contractors from other areas seeking the opportunity to perform roof repairs. In certain regions, we are aware of non-licensed contractors from other trades representing themselves as roofing professionals when they come to town.
Consider developing a post storm/fire event resource package to promote your company and skills that might include: your bio and history in the local area you are seeking work showing sustainability and quality; a copy of your license and bonding to show your credibility; a statement about your knowledge of building codes and local requirements that an outsider will not be familiar with, including your relationships with the local inspectors and permit/planning departments for ease in obtaining formal approval; a list of the roof types you have expertise with and references to show years of experience; the network of supply chain partners to show your ability to obtain at competitive costs the materials you will be using for the replacement or repairs; and your experience and ability to work with the insurance industry and claims adjustors.
In addition to your expertise, you might create a post-storm plan for accessing the needs for a project. This list might include items such as the following.
What is the damage? Is this a repair or replacement? This will require a forensic investigation of the entire roofing assembly to know the extent of damage. The replacement of only the roof cladding when damage is present below will not provide the repair that the building owner or insurer expect. Being able to document and communicate the actual condition of the entire roofing assembly is critical.
When was the structure built? This will help determine the code in place at the time it was constructed. From there you can review current building codes for what is allowed on a repair versus bringing the entire roof to current code. The International Building and Residential Codes have provided improved material and fastening requirements that will improve long-term performance. This is information that will be helpful in working with insurance claim adjusters for the scope required for compliance.
The building construction industry continues to be challenged by supply chain issues that have increased delivery times. When major events happen, this will only aggravate the entire supply chain. Roofing professionals can be in contact with various vendors to know the options that might be available if an event were to occur.
The TRI Alliance continues to investigate these disaster events that can help us develop new materials, installation methods, and training needs to improve the overall roof performance. Taking the opportunity to plan for an event will allow roofing professionals to be better positioned to respond. As industry, we are constantly reviewing the challenges of events that will allow us to respond quickly and with accurate information.