Contractor Marketing: After the Sale
Creating Company Promoters
by Heidi J. Ellsworth, owner, HJE Consulting
(Editor's Note: Heidi J. Ellsworth, a graduate of the University of Portland, has been working in the roofing industry since 1993. Having held positions with EagleView® Technology Corporation, Carlisle® Construction Materials, Eco-Star™, and Malarkey Roofing Products®, Ellsworth is now the founder of the roofing-focused marketing firm, HJE Consulting Group. She is also the author of "Sales and Marketing for Roofing Contractors," a guide for small businesses in the roofing industry.)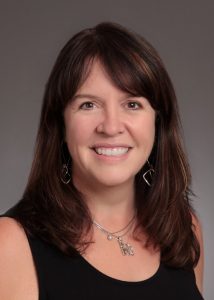 So often I hear, "Why should we worry about long-term customers when they will only buy one or two roofs in their lifetime?" That mentality is antiquated, and we are seeing successful roofing companies create lifetime customers who not only buy roofs, but also promote their experience to other customers in need of a roof. In fact, with so many roofing companies diversifying, there can be several sales to one customer when done correctly.
For true business success, a company needs to have a sales and marketing plan that works together with an ongoing focus on lifetime customers. Even more important, the sales and marketing teams need to work closely together to find success throughout the life of a lead, which can and should turn into a lifelong customer.
Marketing does not end after a lead is generated. Marketing needs to support sales with the right collateral and promotions. Nurturing past customers by keeping them aware of new company products, community service, and employee accomplishments can keep past customers providing referrals and recommendations. It can also keep the company top of mind for new upgrades or potential influence with commercial properties. By equipping the sales team with strong sales and marketing tools, that are consistent throughout all marketing initiatives, all customers are exposed to a solid, unified branding experience for the roofing company. This creates an overall sense of trustworthiness and security during the sales process and afterwards.
After the job has been sold and the installation is complete, it's important to maintain an ongoing relationship with the customer. Ideally, the best customer is also a promoter, someone who raves about the companies that they do business with. Maintaining the customer relationship is an important part of gaining referrals, testimonials, and recommendations that will help build the business and make customers one of your best sales teams.
Be sure to ask customers to provide testimonials. The easiest way is to send the customer a thank you email after the job is complete. Include a link to a simple feedback page that asks no more than five questions and provides a space for a free-form answer. You might want to ask questions such as: How satisfied were you with the installation of your new roof? Was the installation team professional and courteous? Did our team clean up the site to your satisfaction? How likely would you be to recommend our company to a friend or relative? Please tell us in your own words about your overall experience.
Add a checkbox at the end of the survey that is checked by default and indicates that the customer gives permission for the use of their comments on your website or on social media. Once testimonials are captured, be sure to use them. Keep in mind that not every review will be positive. Negative feedback will give the opportunity to address any issues within your team and also to re-establish a good relationship with an unhappy customer.
It isn't just after the sale that you want to engage customers asking for referrals. You want to keep it going with fun events throughout the year that can keep word of mouth strong. By having special contests either on social media or by email that allow past customers to refer friends and neighbors, everyone wins. Also, keeping your sales team in front of past customers with updates can continue to strengthen that relationship.
Be sure to connect with the community and invite past customers to be a part of the experience. Maybe it is a special youth sporting event, the county fair, or community service. By sharing the experiences on social media and in your newsletter, you are reminding your customers why they liked doing business with you.
Be sure to include all your customers, past and present, into your ongoing communications and marketing. By delivering fun and ongoing information, you will be able to stay top of mind when there is a referral opportunity. With consistent and strong branding and communication practices throughout the entire roofing process, customers associate the excellence of the work and safety of their building or home with your company. Sales opportunities will continue to grow through referrals. With strong sales follow-up and ongoing enticing marketing, customers will be turned into promoters of your business.