Luxury Condo Reroof on the Slopes of the Rocky Mountains
by Ali Turner, editorial & multimedia manager
In Snowmass Village, Colorado, a luxury set of condominiums sits along the slopes of the Rocky Mountains. The Timbers is a ski-in-and-out private club that affords its residents the benefits of a resort home without the inconveniences of maintaining a second home. Part of that promise to its residents, however, is a high-functioning roof that can withstand heavy ice and snow, strong winds, ice dams, heat damage, and hail. In 2022, The Timbers called upon Interstate Roofing, Denver, Colorado, to reroof its luxury condos, with the goal of impeding upon its residents as little as possible.
Interstate Roofing is a family-owned business that was established in 1994. Scott Riopelle, president and owner of Interstate Roofing, is also a member of the board of directors and the Low-Slope Committee for the Western States Roofing Contractors Association. Interstate Roofing has decades of experience coordinating detailed projects for apartments and HOAs, making them an excellent choice for this time-sensitive, high-profile reroof. "The existing wood shake roof on The Timbers was deteriorating, fragile, and ultimately unserviceable," explained Thomas Bouckaert, operations manager, Interstate Roofing.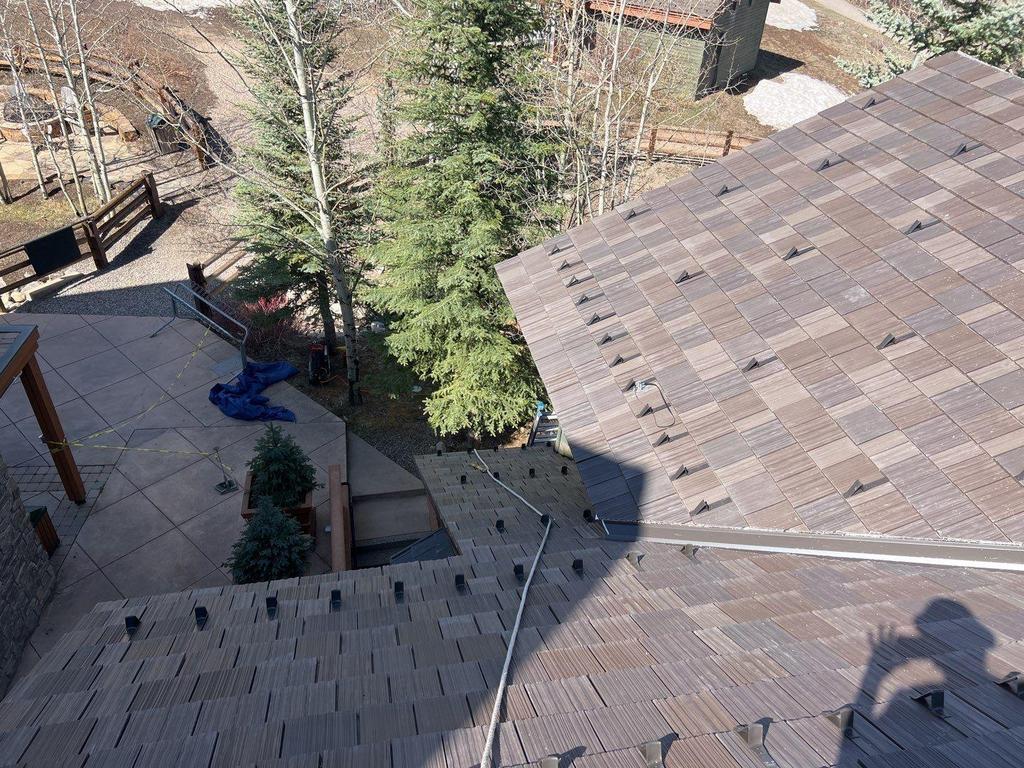 For The Timbers' reroof, Chris Hei, project manager, Interstate Roofing, and his team installed Carlisle® WIP 300 high-temp self-adhering roofing underlayment, which provides superior resistance to water and ice damming. They also laid down DaVinci Roofscapes® SOLARHIDE™ underlayment, which is designed to act as a radiant barrier. DaVinci's Multi-Width Shake in the color Tahoe was then installed on The Timbers. This product marries the craftsmanship and authenticity of natural, hand-split cedar shake with the longevity and color stability of a composite material made of virgin resins, UV and thermal stabilizers, and a highly specialized fire retardant.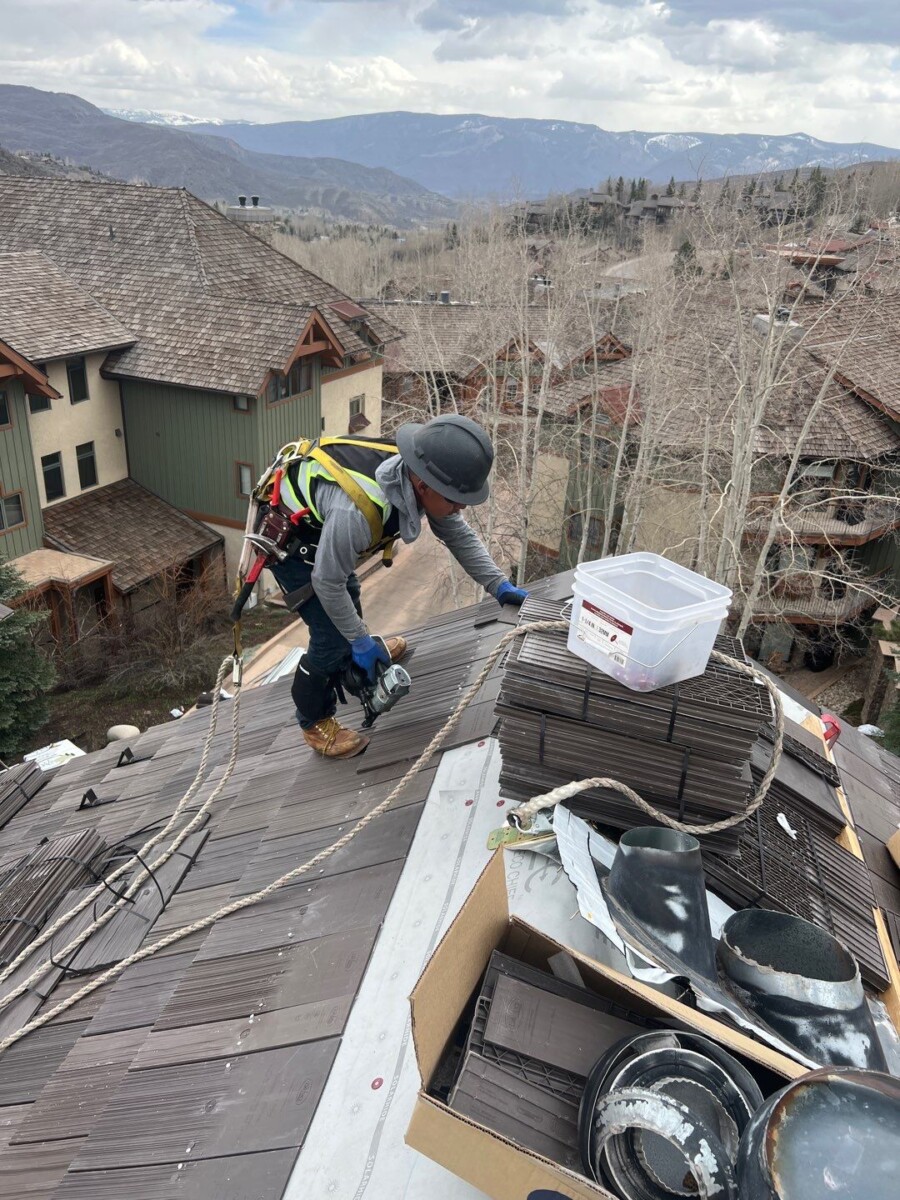 To mitigate the effects of Colorado's heavy snowfall, Interstate Roofing installed Rocky Mountain Snow Guards on The Timbers. They provide durable, reliable snow retention and can prevent catastrophic snow slides from roofs. Additionally, Rocky Mountain Fence-Style Snow Guards were installed, which contribute an added layer of protection in heavy snowfall regions such as Colorado. For even more protection, Interstate relied on HotEdge®, a roof ice-melt system that was developed in the Rocky Mountains, to prevent ice dams and icicles from forming.
At The Timbers, there was one way in and one way out for the roofing team, and a tight radius meant that large trucks were not granted entry. "There was limited access to some areas, making debris removal a very laborious task," said Bouckaert. "It required complex coordination with the facilities manager to stage equipment and work on buildings as they became unoccupied." To make it even more challenging, the project was located in a canyon at 8,500'. "The weather would change in a matter of minutes," expressed Bouckaert.
This expert installation by Interstate Roofing of a multitude of high-performing products has allowed The Timbers to continue to offer its residents their Rocky Mountain luxury playground.