SPF Restoration for Commercial Roof in Winter Park, Colorado
by Ali Turner, editorial & multimedia manager
Cooper Creek Square is an iconic structure in the hub of downtown Winter Park, Colorado. It is a three-story brick beacon for visitors to the idyllic area, where they can enjoy great food, live entertainment, and boutique shopping. The original building had a built-up roof, then upgraded to an NCFI Polyurethanes® EnduraRock™ foam and gravel roofing system over 40 years ago. In recent years, however, tenants of the building had been experiencing leaks in numerous spots.
Titan Applicators LLC, Brighton, Colorado, was brought on to evaluate and repair the aging roof. The Western States Roofing Contractors Association member focuses on fluid-applied roofing, passive fire protection, and thermal insulation. The company's superior customer service, quality installations, and continuous reliability made it the perfect contractor for this unique job.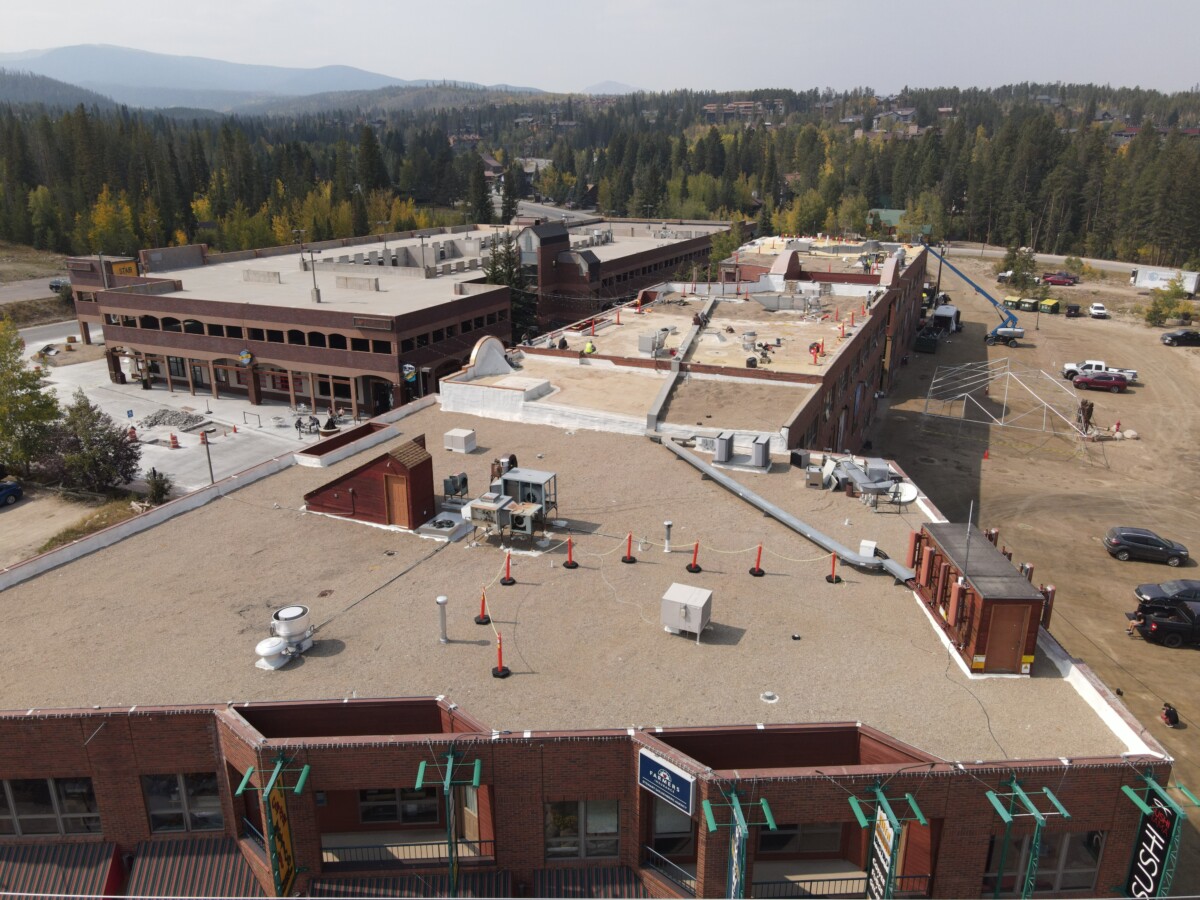 Despite the two original roofs being in rough shape due to decades of traffic and minimal maintenance, they were still found to be performing well. Titan Applicators found the source of the leaks to be aging metal parapet caps and incorrect flashing details. As a result, moisture was accessing the building envelope via the walls and running underneath the built-up roofing system. While this led to a significant change order and tough decision for the client, Titan Applicators was able to remove the old parapet cap metal, counter-flash it properly, and install new custom coping cap metal.
In reroofing situations, spray polyurethane foam (SPF) roofing systems may eliminate the need to tear off the existing roof. Thanks to the closed cell structure of the SPF system, water does not normally penetrate the system and cause leaks, even in areas where there may be minor damage. Due to the properties of closed-cell spray foam, as long as it is protected from harmful ultraviolet light, it will always maintain its waterproofing characteristics. It was this existing SPF system that played a pivotal role in the building owners' decision to replace the roof on Cooper Creek Square.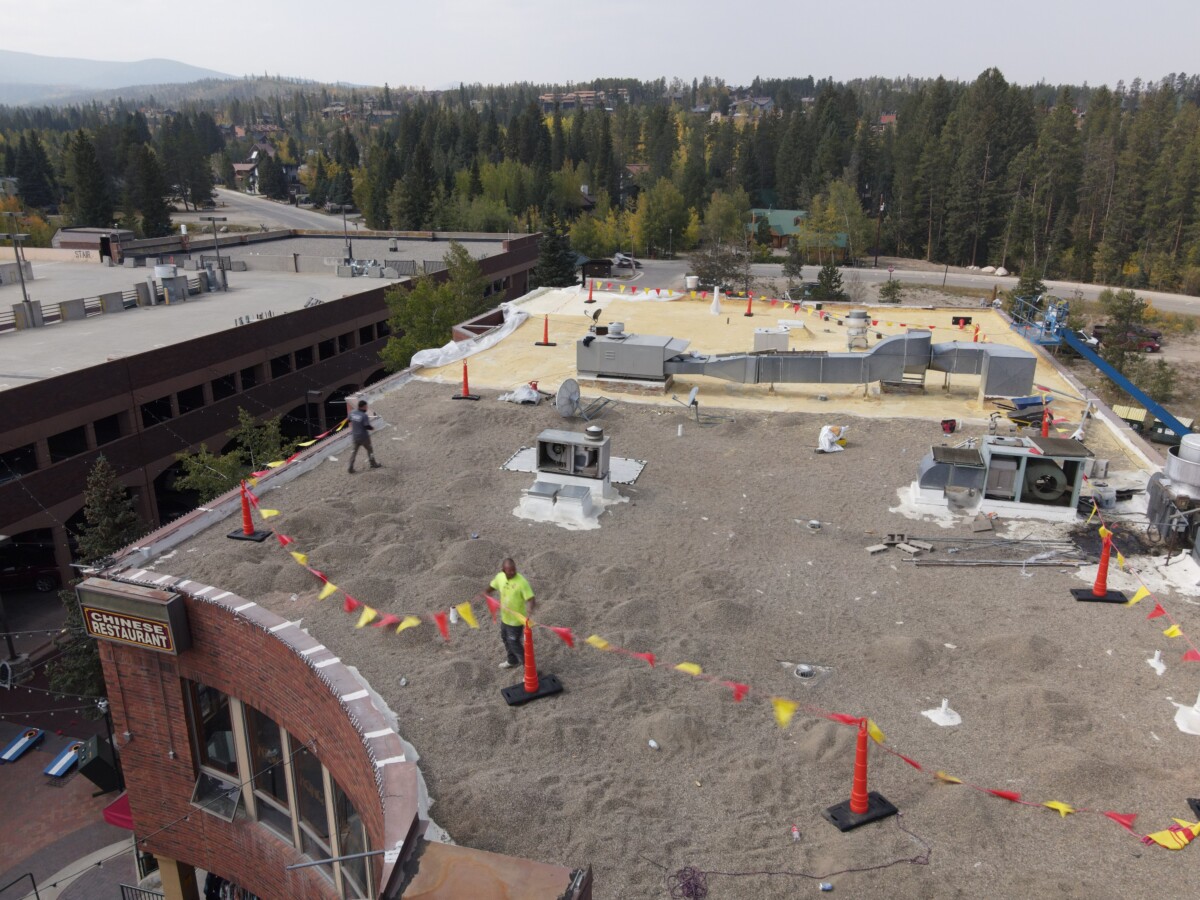 "By repairing the existing SPF roof versus completely tearing off and replacing it with a different roofing material, we were able to save Cooper Creek ownership tens of thousands of dollars," said Tony Bock, co-founder, Titan Applicators.
First, the gravel was removed, as well as the top layer of existing SPF and all acrylic coating around the edges and penetrations. Then, Titan Applicators did a thorough examination of the roof, specifically the areas where the SPF was totally compromised. Those areas were removed down to the deck and then repaired. Then, a 2" layer of new foam was applied directly on top and fully adhered to the old foam. Finally, when foaming was complete, the roof edges and penetrations were coated and the gravel was moved back onto the new foam.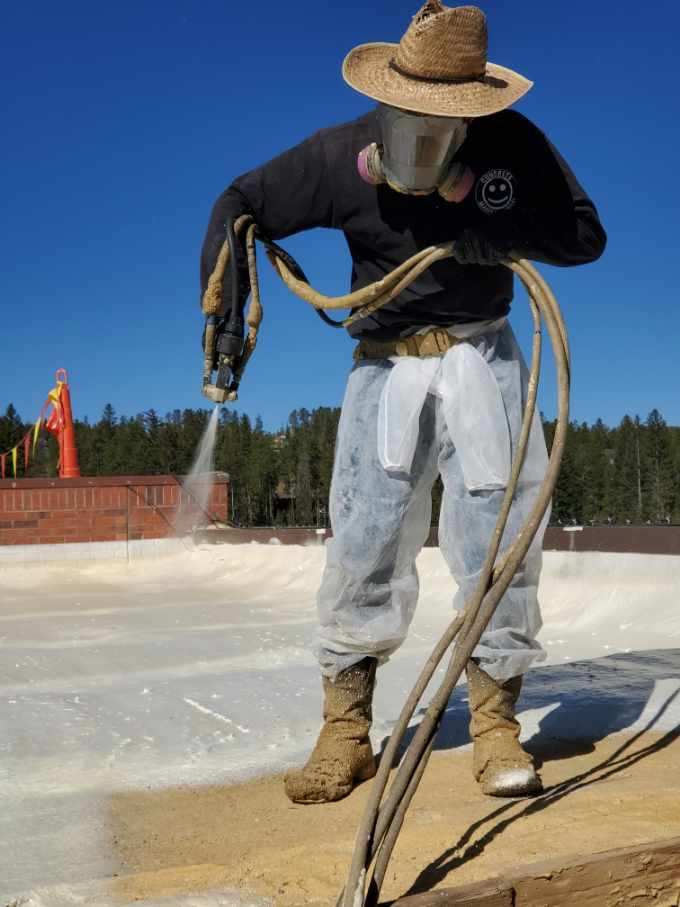 The application of SPF has very strict parameters that Titan Applicators is careful to not deviate from. A daily checklist must be followed, which includes wind speed measured on site, wet bulb/dry bulb measurements, moisture tests on the surface to be sprayed using MDP strips, temperatures of the chemical feed tanks, input feed line pressures to the proportioning pumps during application, output pressures from metering pumps during application, and foam samples taken to check for depths and closed-cell content. These daily measurements reduce Titan Applicators' liability, but also ensure that the client is getting a great product in the end.
As is usually the case in Colorado's Rocky Mountains, time is of the essence when working outside. The roofing process started in mid-August 2020 and finished in mid-October. While the Titan Applicators team didn't experience any snow on this job, the rapidly decreasing temperatures was the biggest limitation. Frost was on the roof each morning, which meant the team had to wait for the substrate to warm up and dry off before it could continue. "This greatly reduced our working times," said Bock. "But, all in all, we were very fortunate to still be working in the mountains in October."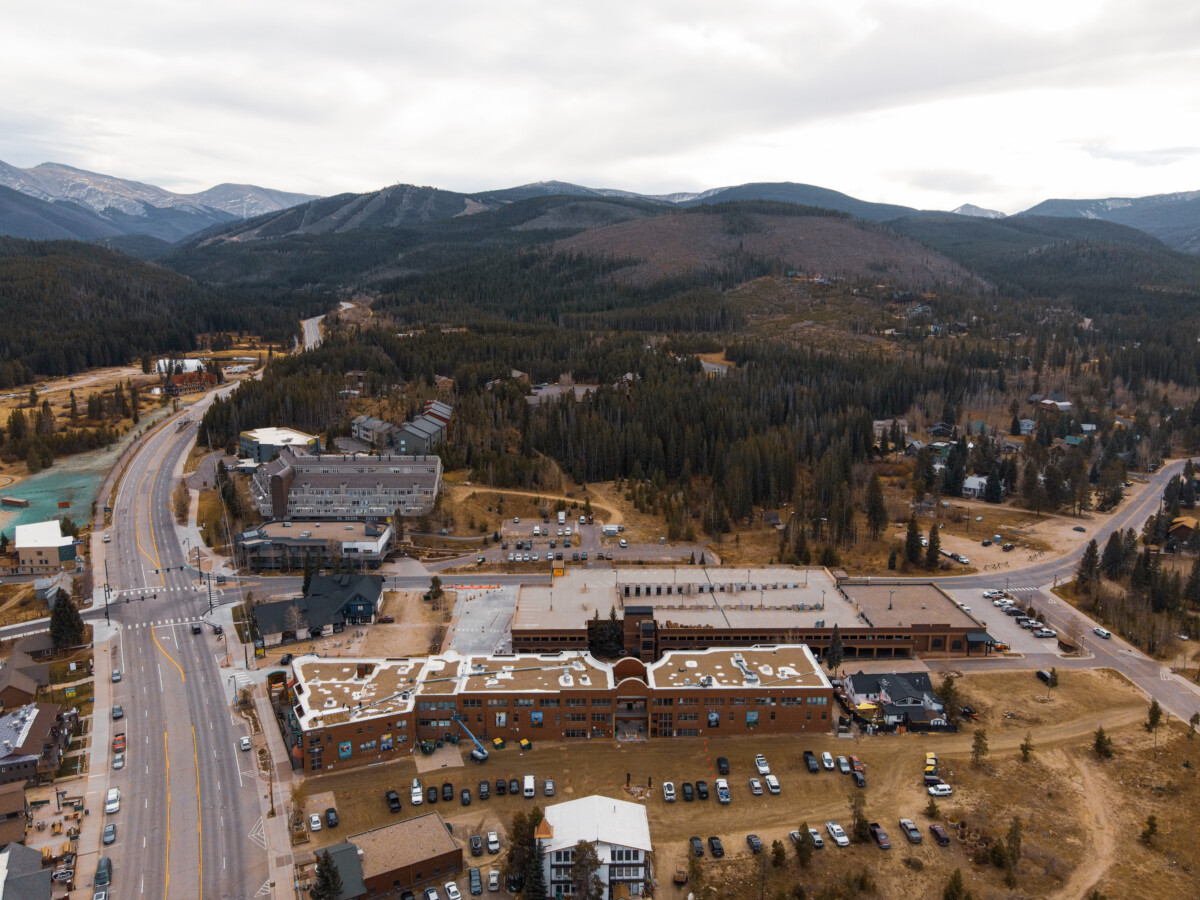 Titan Applicators is one of only a handful of SPF applicators in Colorado. "The spray foam roofing industry is pretty niche," expressed Bock. "Through a colleague, we were introduced to the contractor that put down the original SPF roof over 40 years ago. He has since retired from the industry, but found time to visit us on the roof and share stories about his days spent there. We have since build a solid friendship with him."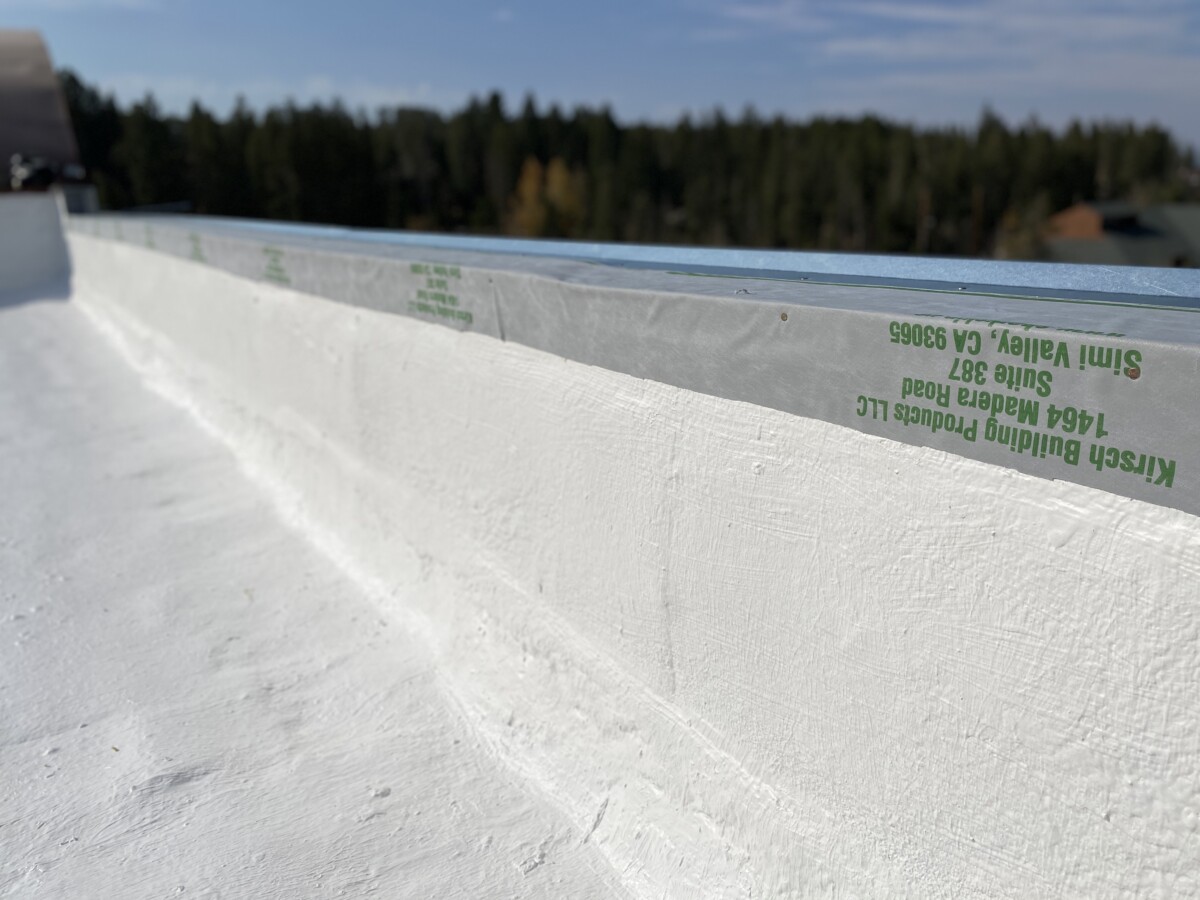 Cooper Creek Square's new roof is a great example of how time-honored techniques, when coupled with innovative roofing products, can solve problems and set a building up for long-term success.