1919 Mile High Apartments
Luxury High-Rise Complex in Denver, Colorado
by Emma Nealy, marketing manager, Versico Roofing Systems
Created with busy professionals and young families in mind, 1919 at Mile High Apartments is a 12-story, 277-unit complex in Denver, Colorado. Located next to the home of the Denver Broncos Empower Field at Mile High, the luxury complex is also within walking distance of stores, restaurants, parks, and Downtown Denver. 1919 at Mile High Apartments offers residents a variety of amenities, including a rooftop pool and a fitness center with outdoor access. The project was developed, designed, and built by the Opus Group®, a family of commercial real estate development, construction, and design companies headquartered in Minneapolis, Minnesota, and with offices and projects across the country. Advanced Roofing Technologies, Windsor, Colorado, a Versico Authorized Contractor since 1997, was selected to install the roofing system.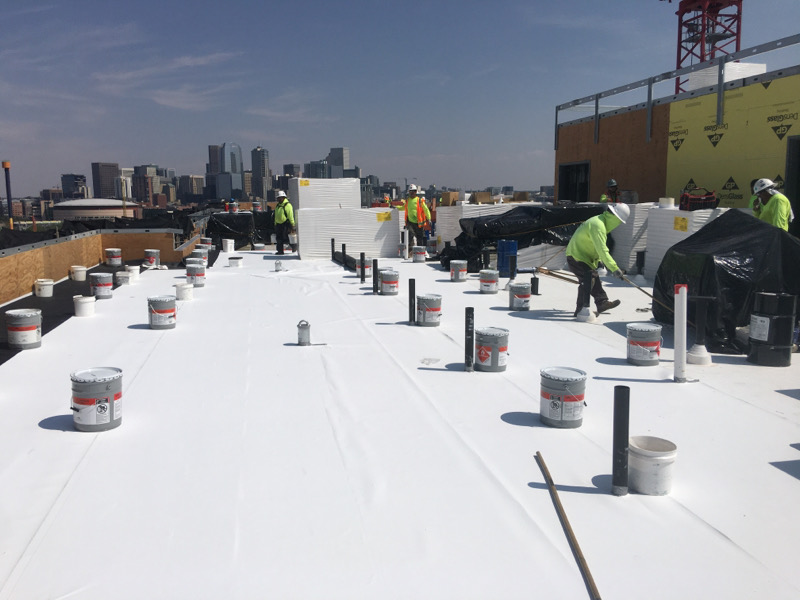 For this new construction project, Advanced Roofing Technologies and Opus selected a fully adhered assembly made up of two layers of Versico Roofing Systems' VersiCore® Polyiso insulation, a cover board, and a 60-mil VersiWeld® TPO membrane. This durable system would provide the building with excellent protection against the harsh Colorado weather, which includes cold temperatures, snowy winters, and hailstorms.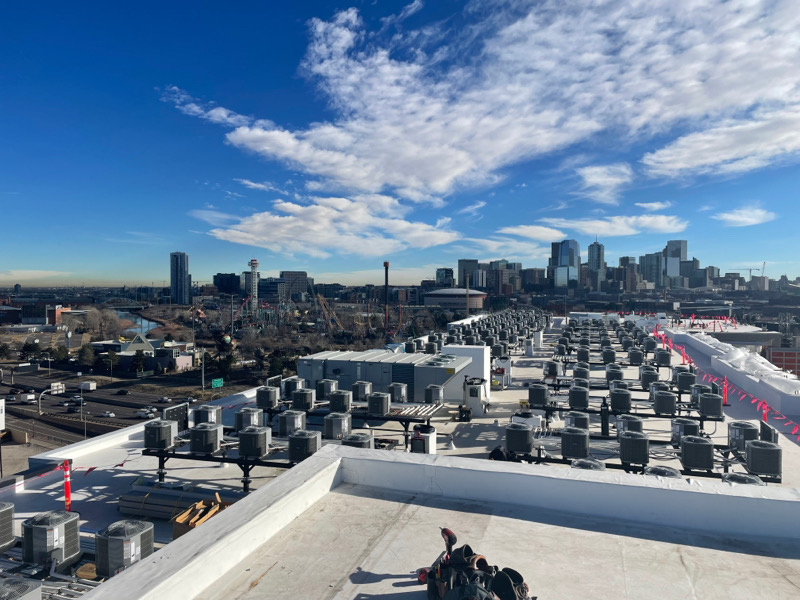 "Our company's familiarity with Versico and ease of use of their products greatly helped with the complexity of running into a penetration every 10-15' in every direction across the full area of the roof," said Adam Gazdik, project manager and estimator, Advanced Roofing Technologies. "Through Versico's continued support to answer questions, and our trusted relationship with them, we were able to efficiently complete this project with confidence."
The building is a 12-story high-rise with five roof levels. The roofing system was adhered from the deck up and had more than 300 penetrations. To begin, Versico's Flexible DASH™, a two-part low-rise adhesive, was sprayed in 6″ beads directly on the concrete deck.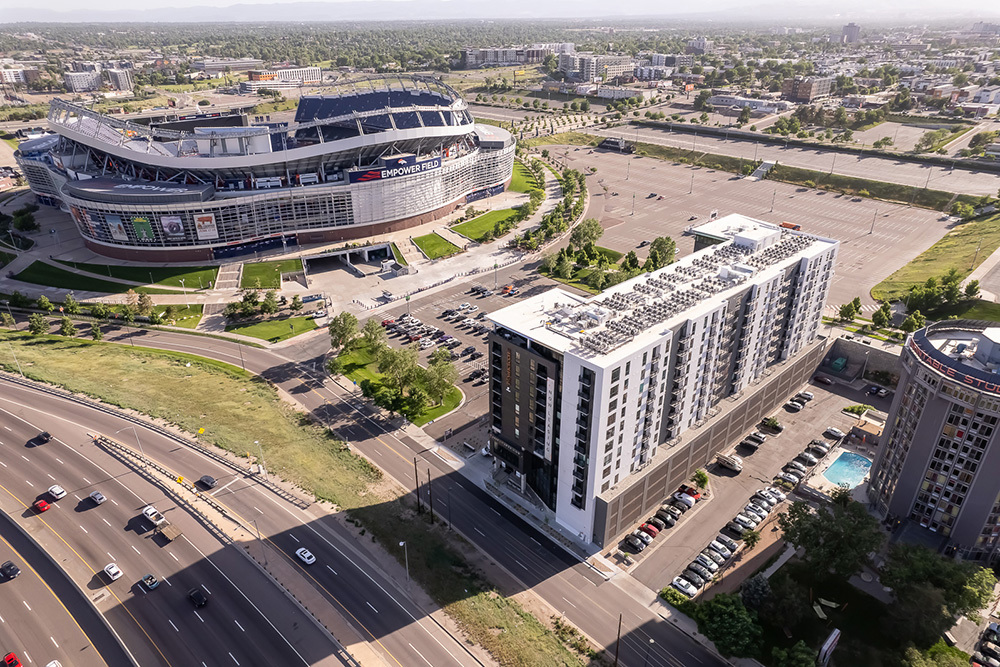 The Advanced Roofing Technologies crew then installed two layers of 2.6″-thick VersiCore Polyiso insulation, a full tapered polyiso system, and a 1⁄4″-thick DensDeck® Prime Cover Board. Once the cover board was installed, the crew used Versico's TPO Bonding Adhesive to install the 60-mil TPO membrane.
"We could not be happier with the continued long-term partnership between Advanced Roofing Technologies and Versico," said Scott Patz, Versico independent sales rep, Rocky Mountain Reps. "This was another quality job from Advanced Roofing Technologies, and we believe this system met both the city's ever changing roofing standards as well as Opus' short and future aspirations with this property."